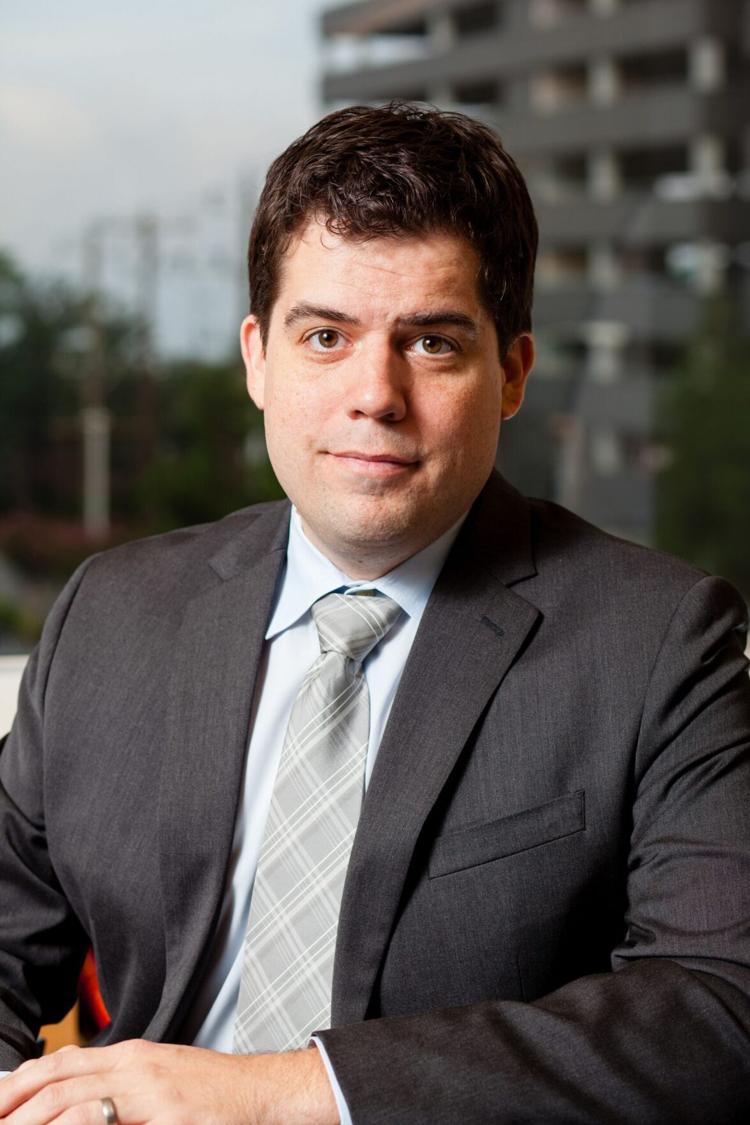 Effective Jan. 1, Garden Oaks resident and architect Kyle Thiel will assume 100 percent ownership of Courtney Harper & Partners Architects. Courtney Harper founded the company in 1994.
Thiel has a bachelor's degree in architecture from Kansas State University and a master's from Washington University. He is a member of the American Institute of Architects and Texas Society of Architects. Thiel has been practicing architecture for 20 years, focusing on renovation, adaptive reuse and interior build-outs.
One of Thiel's major recent projects at CH&P was a renovation at the University of Texas M.D. Anderson Cancer Center School of Health Professions, where the floor of the research building was split into hybrid teaching and research labs as well as a student commons for the undergraduate and graduate student populations. As a new "front door" for the school within the M.D. Anderson complex, the entrance to the student commons became a visual and architectural threshold.
A member of the firm for the past nine years, Thiel said he is ready for the opportunities and growth that lie ahead.
"I am honored and excited to be leading the company into the next phase of its life," Thiel said. "With the rest of the CH&P team, we look to continue and build upon the reputation that Courtney has cultivated over these past 26 years."
New studio for Creative Motion
Creative Motion owner Mary Pulliam Tiras recently announced she has acquired her own studio space in the old Rita Brosh studio at 720 Pinemont Dr.
"Creative Motion 2021 is all about excitement and big changes, and I'm so thrilled to be able to offer this elevated comprehensive dance program to the amazing children of our community," Tiras said. "Classes start in January, and I look forward to filling our new location with dancing bodies and smiling faces."
Classes will be both virtual and in person. Space sizes for the in-person classes are limited.
For more information, email mary@creativemotion.com, visit www.creativemotion.com or find the studio on Facebook as Creative Motion Houston.
Oak Forest Baskin-Robbins closes
A sign on the door at Baskin-Robbins, 1354 W 43rd St., Suite D, announced the closure of the franchise location of the ice cream parlor.
"This shop will permanently close," read the sign. "We apologize for the inconvenience."
Earlier this year, Charles Donut Shop – a few doors down – also closed its doors, citing an inability to keep up with rent payments while business slowed down due to the pandemic. The strip center is part of Oak Forest Shopping Center owned by Weingarten Realty.
Relic General Store opens in Heights
Linda Trieu, the founder of baby clothing brand Three Hearts Apparel, along with Bear Cub Leather's Manuel Lopez, opened Relic General Store at 205 Aurora St. in mid-December.
The store offers clothing for men, women and children in addition to hand-poured candles, fragrances, food items and more. Lopez will also be crafting custom leather goods on site.
"Classic general stores don't really exist anymore, and we wanted to be more than your average (convenience) store," Trieu told Houstonia Magazine. "We wanted to be a neighborhood place where people can stop in and have access to artisan products at a reasonable price."
Relic is open from 10 a.m.-5 p.m. Tuesday–Saturday and 11 a.m.-3 p.m. Sunday.
If you have something for Business Briefs, please email betsy@theleadernews.com.