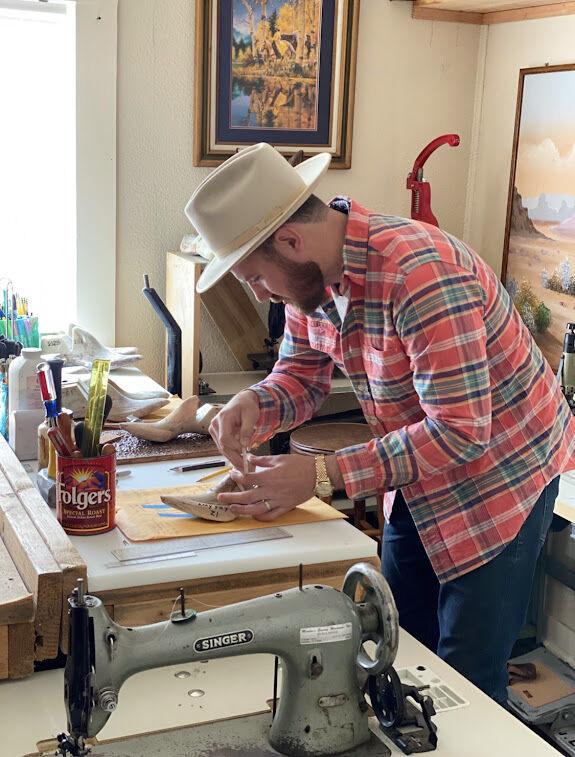 The Houston Livestock Show and Rodeo is back in action for the first time since 2020, when it was cut short by the local onset of the COVID-19 pandemic.
Those with an acute case of the rodeo bug, and money to spend on western wear, might be interested in visiting a shop in the Heights that specializes in custom, handmade cowboy boots. They'll just have to wait until next year's rodeo before they can show them off.
A custom order from Parker Boot Company, 742 W. 20th St., typically takes 10-12 months to fulfill, according to owner and operator Zephan Parker, who said interest in his products tends to spike during rodeo season.
"The rodeo brings a lot of awareness to western culture," he said. "We're a major part of that western heritage."
Parker, 33, could be considered a throwback or perhaps a rare breed at a time when boots and other forms of western wear are mass-produced by machines. He said his shop is among the few in the Houston area that builds boots from scratch based on the specifications of each customer, which is a lengthy process for Parker and his two recently hired helpers.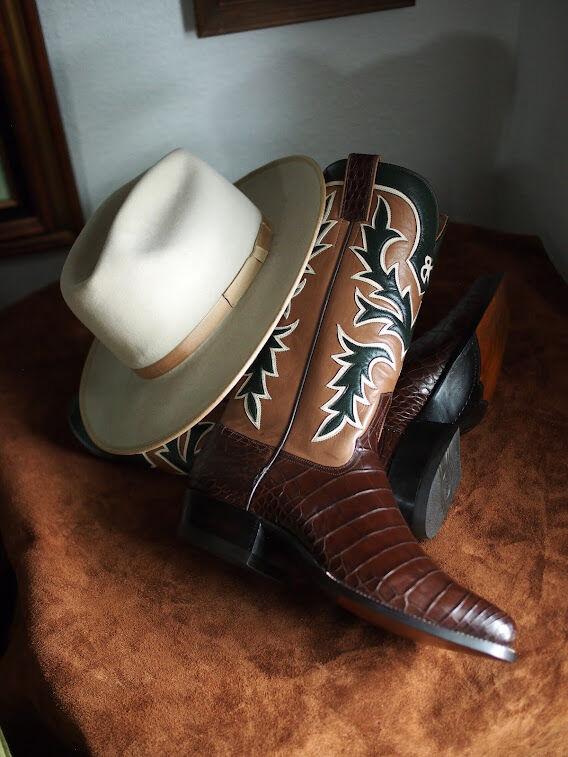 And the boots he makes, from exotic skins such as American alligator, come at a cost. Parker said the price of his custom-made boots ranges from $2,500 to about $6,000 per pair.
"We're building something that doesn't exist," he said. "We take commissions like an artist would and try to create a three-dimensional product based on their measurements, but also based on their design. … I often say it's a combination of quality, craftsmanship and artistic expression."
Parker Boot Company, which has operated since 2014 and is open by appointment only, fulfills about 80 custom orders per year and works on up to 10 at a time, according to its owner. Parker said he also does boot repairs and sells other handmade leather items such as belts and wallets.
With the recent expansion of his staff, and a desire to broaden his offerings and shorten the turnaround time for an order, Parker said he is launching a new line of "made-to-order" boots. He's crafting about 10 pairs of casual, roper-heeled boots with the same style but in different sizes.
If a customer likes the look and the fit, they can pick the leather of their choice and have their order ready within 4-6 weeks, according to Parker, who said the cost of these boots will be about $1,000 or less.
"We eventually plan on having something in stock" so walk-in customers can buy boots on the spot, Parker said.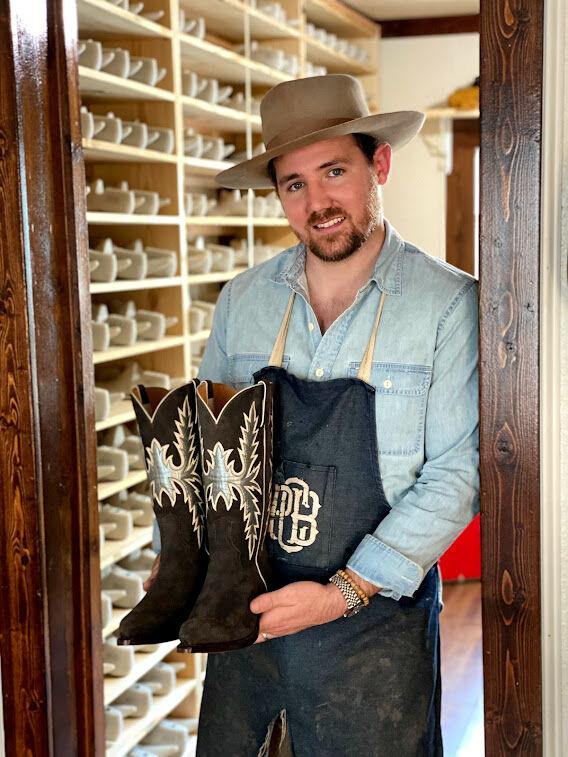 Being an avid cowboy boot customer drew Parker into the business of making custom boots. He served apprenticeships with John Jass Boot Shop in Lampasas and later with Dave Wheeler of Wheeler Boot Company in Houston.
Parker said his customers hail from Houston and other parts of Texas but also more far-flung places such as England and Sweden. And he said they tend to be either hunters, who want boots made from the skins of the animals they kill, or those who spend their weekdays wearing suits and like luxury as well as the western look.
They're rodeo goers, too, like most Houstonians. They're just wearing boots that are different from most of the others.
"It's very rare the way I'm doing what I'm doing," Parker said. "You find boot companies everywhere. But someone who makes boots from start to finish, there's not many of us in Houston."
To get stories like this delivered to your email inbox, sign up here for The Leader Daily Newsletter.