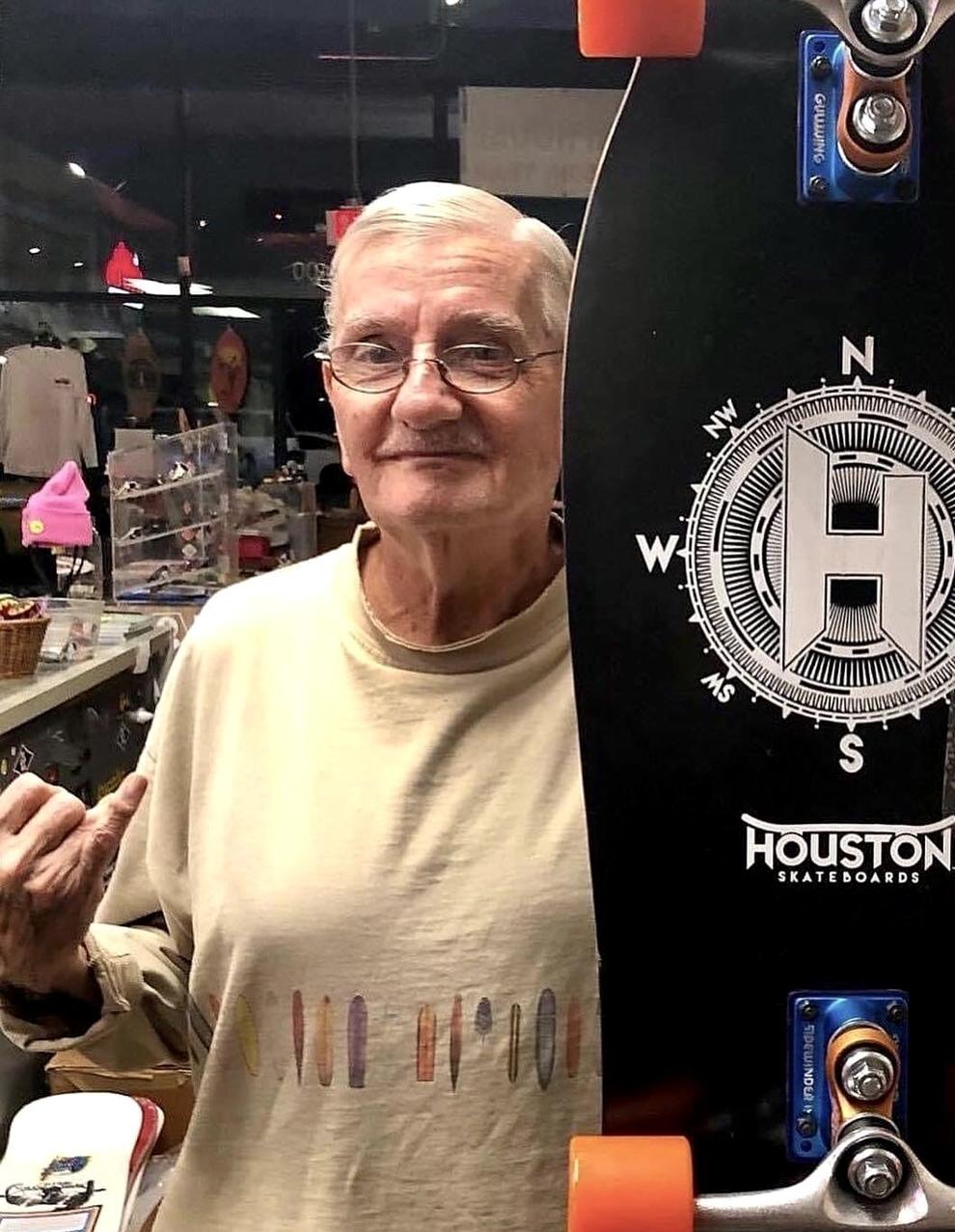 Gentle Sowle said she and her three siblings do not have any grandparents living in Texas, so they have not seen them very often over the years.
Lloyd and Carol Sandel helped fill that role as the owners of Surfhouse, a specialty shop for surfers and skateboarders that has operated in Oak Forest for 55 years. Sowle and her two skateboarding sisters, Magnificent and Valiant, started making weekly visits to the shop more than a decade ago, and it was the first store their little brother, Legend, visited after he was born. The youngest Sowle was especially fond of Lloyd Sandel, affectionately calling him "Woyd" while he was learning how to talk.
Their grandfatherly figure died Saturday, May 28, at age 78, of complications from an infection, according to his wife, Carol. She was comforted by Gentle and Magnificent Sowle, who both work at the shop, when it reopened Tuesday at 1737 W. 34th St., Suite 400.
"He was our grandpa we always wanted. He was the best guy ever," Gentle Sowle said. "He taught us so much, all about skateboarding."
Generations of Oak Forest-area residents – along with surfing and skateboarding aficionados all over the Houston region – came to adore Surfhouse and its laid-back co-owner. The business bills itself as the oldest surf shop in Texas as well as the state's oldest skateboard shop, having opened in June 1967 on Spring Branch Drive before relocating to the southwest corner of West 34th Street and Ella Boulevard later that year.
His wife said Lloyd Sandel spent every day except for holidays at his shop, which is open daily and sells surfboards, skateboards, related products and apparel. He also did custom builds and repairs, in some cases building surfboards for three generations within the same family, according to Carol.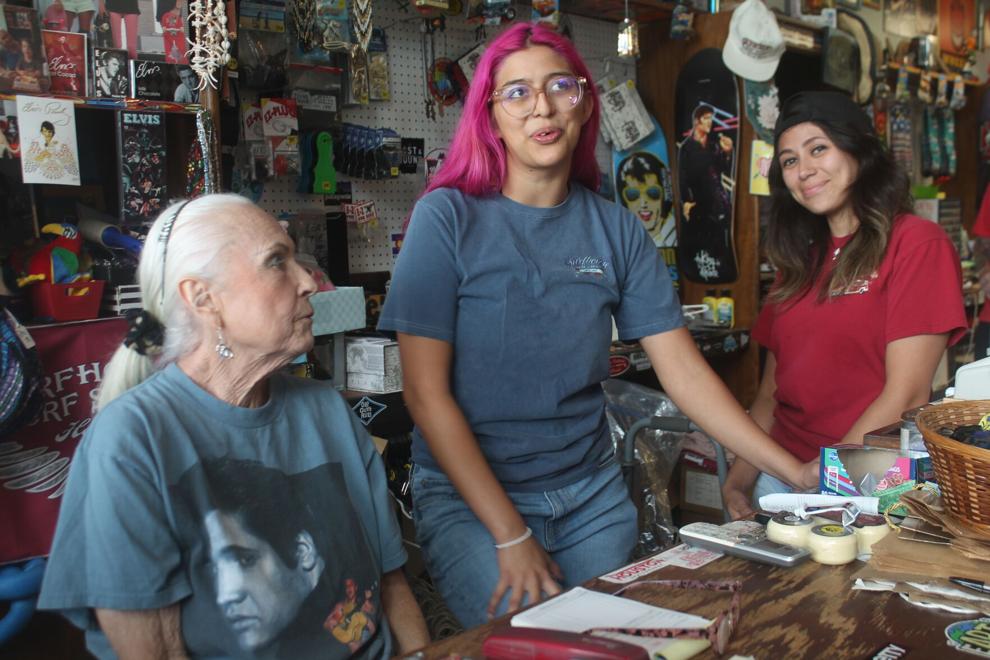 "It was his passion," she said. "It didn't matter if it was a hurricane or snowing, he was here. His passion was me and (daughter) Susan and the shop."
Lloyd was born at a downtown hospital and largely grew up in Houston, except for spending some of his boyhood as a Galveston resident, according to Carol. She said her husband graduated from Sam Houston High School in the Northline area before spending about a year studying art at Pasadena City College in Southern California, where Carol joked that he "got into cars, hot rods, surfing, a little drinking he shouldn't have done."
Lloyd returned to Houston to be close to his mother, who had fallen ill, and met Carol in 1962. They were married three years later and in 1967, after Lloyd had been repairing surfboards in a garage and working at a post office, they opened Surfhouse together. Carol said they settled in Oak Forest because it was a popular shopping destination and close to where she grew up in the Lindale area. The couple made their home first in the Heights and later in Oak Forest.
Carol said Lloyd was an avid surfer in his younger years, catching the Houston region's surfing wave in the 1960s, and also was passionate about cars – specifically Volkswagens. In addition to owning the surf shop, Carol said Lloyd owned multiple cars over the years and was a partner in a Volkswagen restoration business in Pasadena during the 1980s.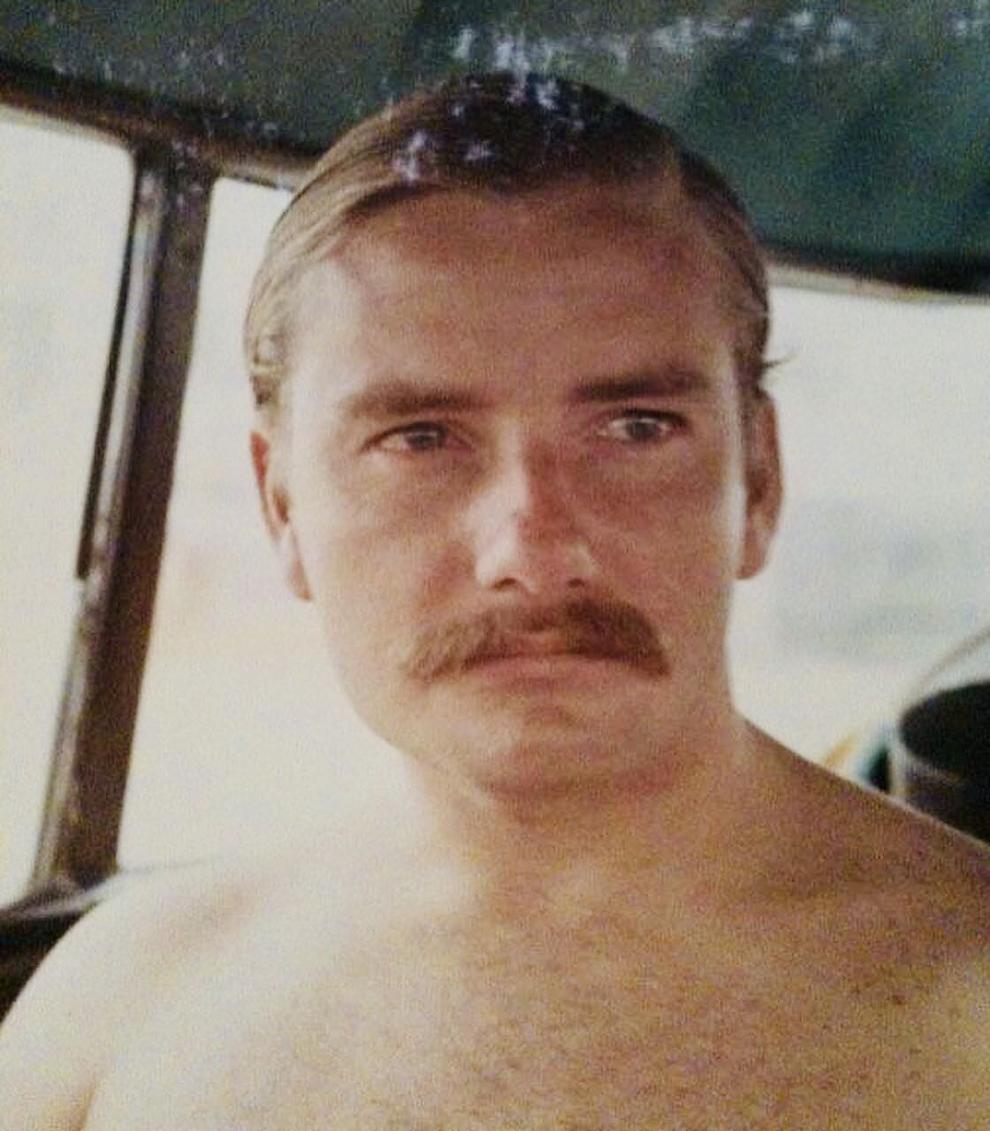 Rodrick Barham and Chase Ayers, who spent time at Surfhouse on Tuesday to visit Carol and reminisce, worked at the shop in the late 1980s and early '90s. Barham described Lloyd as mostly quiet and reserved, but said he would open up and tell "amazing stories" if the topic was surfing, skateboarding or Volkswagens.
Ayers said the Sandels fostered a "come as you are" mentality at Surfhouse, which did not adhere to a "No shoes, no shirt, no service" policy.
"He was about, 'No shirt, no shoes, no problem,'" Ayers said. "There was a sign on the door. That's when we were like, 'These people are so cool.'"
Lloyd had cool tastes in music, too, with his wife saying he was a big fan of Roy Orbison, Janis Joplin and Jimi Hendrix. He even let Ayers, Barham and other members of a band they put together play jam sessions in the shop after hours.
He did not always like the tunes they played, however.
"Lloyd's favorite thing to say to us, whenever we would play music he didn't like, was, 'I'll fight to my death your right to play whatever (cruddy) music you want, but I don't have to like it,'" Ayers said.
Carol, who favors Elvis Presley and likes to watch soap operas on the TV near the counter at Surfhouse, said she plans to keep the business going. The shop helps her stay active and keep in touch with her friends, she said, and she wants to continue Lloyd's legacy and continue serving the Oak Forest community, which she called a "wonderful neighborhood" full of people who are "very loyal."
The Sowle sisters also are carrying the torch lit by their adopted grandfather. The 21-year-old Gentle said she runs a skateboarding academy along with her boyfriend Skjalg Mongstad, a native of Norway who Lloyd jokingly called "Lars" because it was the "only Scandinavian name he knew," he said.
Both Gentle and Mongstad said they incorporate lessons learned from Lloyd, who helped set them up for success in other ways as well. They give out skateboarding-related products as prizes at the end of their camps – products that were provided by Lloyd, who refused to take money for them.
"He donated so much stuff to all our camps," Gentle said. "Lloyd was so supportive of it and gave us so much."
Ayers said Lloyd's longtime supporters are organizing a fundraising auction and party in his honor and to provide financial support for Carol and Surfhouse. A public memorial service also is being planned, according to Carol. For more information on those upcoming events, follow Surfhouse on Facebook or on Instagram @surfhousehtx, or follow @droppinintexas on Instagram.
To get stories like this delivered to your email inbox, sign up here for The Leader Daily Newsletter.