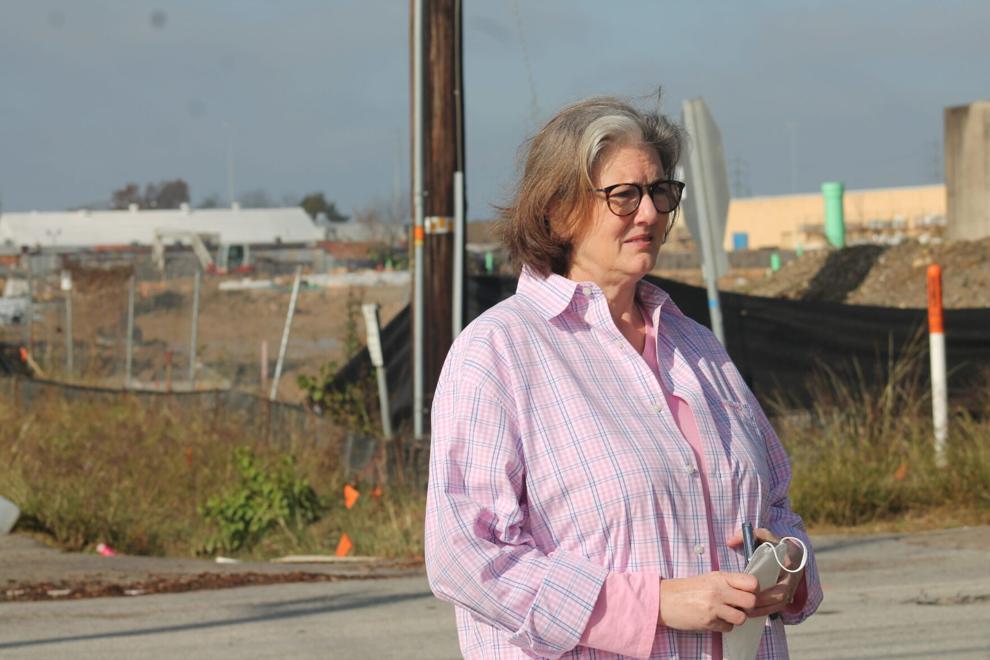 A drainage study from 1966 recommended that a 78-inch pipe be installed underneath 12th Street at its intersection with Seamist Drive, with the line expanding to 90 feet by the time stormwater runoff reached White Oak Bayou to the east.
Nearly 56 years later, though, a good rain causes the intersection to flood. That's at least partly because the plan – which detailed a series of existing and proposed channels and culverts throughout the Timbergrove and Lazybrook neighborhoods – was never implemented.
"It's probably funding," Matt Zeve, deputy executive director of the Harris County Flood Control District, cited as a likely reason why the 1966 plan was never executed.
The area west of the Heights now has a funding source for drainage infrastructure projects like the one proposed more than a half-century ago, and improved flood mitigation figures to follow closely behind. The Houston City Council on Dec. 9 approved a 593-acre expansion of the City Park Tax Increment Reinvestment Zone (TIRZ), otherwise known as TIRZ 12, with the intention of freeing up tax revenue for infrastructure projects in the Timbergrove area.
A TIRZ is essentially a fund balance that pulls tax revenue to be reinvested within a specific geographic area. And along with expanding the City Park TIRZ, which previously covered a 91-acre area along T.C. Jester Boulevard between 11th Street and Ella Boulevard, the city council also extended its project life from 2028 through 2050.
Timbergrove resident Leigh Killgore, who in recent years joined the TIRZ board and helped lead the push for annexation, said it will enable the area to upgrade its drainage infrastructure at a time when it is transforming from a cluster of warehouses to highly dense residential uses. For example, a series of new townhomes are planned for the northwest corner of 12th and Seamist, where there is a history of flooding.
"This is a tremendous, tremendous win for the neighborhood," Killgore said, "for Timbergrove, for residents, for the next 100 years."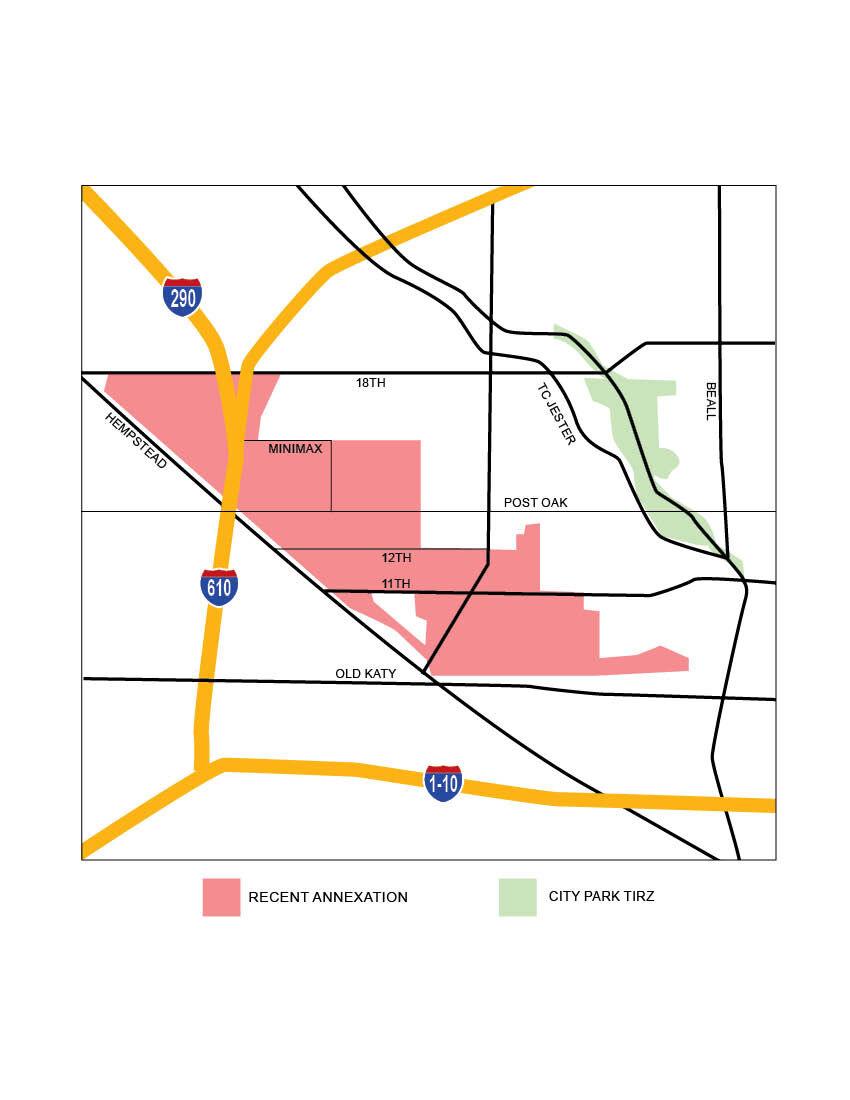 Killgore, who is president of the Super Neighborhood 14 Council that also serves the area, said the annexation was more than two years in the making. That's when she and other members of the Super Neighborhood group, including Pete Davies and John Zavala, begin taking city and county leaders on tours of the area and pointing out their flooding risks and infrastructure needs.
Among those they engaged were Harris County Judge Lina Hidalgo, Houston Mayor Sylvester Turner, former Houston City Council member Ellen Cohen and her successor in District C, Abbie Kamin. Zavala said the elected officials agreed the issue needed to be addressed, but how to fund such improvements was a sticking point.
Killgore said another engaged Timbergrove resident, Ashley Stubbs, suggested becoming part of a TIRZ as a way to fund the infrastructure projects they wanted. So they pursued that avenue, which came to fruition earlier this month.
"We had to lobby heavily," said Ralph De Leon, the administrator for the City Park TIRZ, which was founded in 1998. "It was not easy."
Kamin said the annexation application was submitted last year, and in January she met with the Mayor's Office of Economic Development to discuss the possibility. Kamin said she advocated for it along with Turner, who during the Dec. 9 city council meeting credited Killgore for championing the cause and convincing city leaders to get behind it.
Now that the Timbergrove area is part of the City Park TIRZ, Killgore said it needs to fund a new drainage study to see what work can be done. Zeve, who also serves on the board for the local TIRZ, said the 1966 study is now outdated.
"A lot has changed in the engineering world and on the ground," Zeve said. "There's been development and more development and now redevelopment. We design storm sewers and drainage infrastructure with different rainfall data and different engineering standard. So that plan may have been viable at the time. It's just not viable today."
The funding infrastructure is now in place, though, and Zeve said now is a good time to upgrade the drainage infrastructure because new development – and therefore construction – is occurring.
Kamin said she's grateful to the local residents and city leaders who made the TIRZ annexation, and the possibilities it presents, come to fruition.
"It took everyone to really push this through," she said. "I'm just glad at the end of the year, we have a success to show for it."