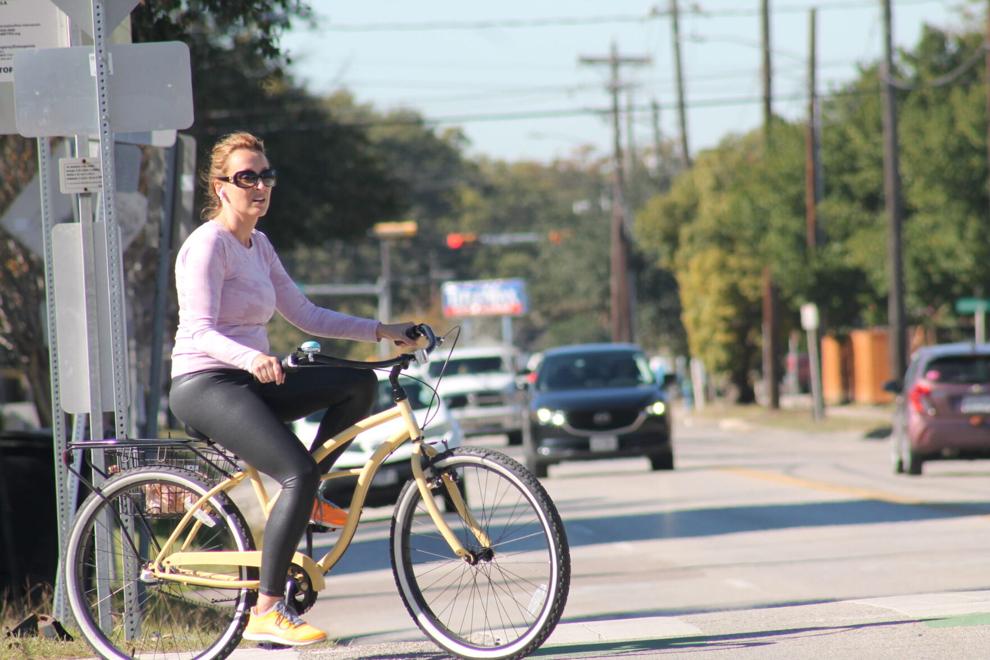 The last time the City of Houston held a public engagement meeting regarding its 11th Street Bikeway project, in May of last year, Heights residents saw a plan for a road diet that would reduce the thoroughfare from four vehicular lanes to three while adding protected bicycle paths on the outside of the road.
The vision for the street has since gotten even leaner, at least in some spots.
Lauren Grove, a transportation planner for the Houston Planning & Development Department and co-project manager for the 11th Street Bikeway, said the plan now calls for a two-lane traffic configuration for most of the stretch between North Shepherd Drive to the west and Yale Street to the east. She said city-enlisted consultants have determined part of 11th Street is too narrow to accommodate the three-lane configuration – one lane in each direction with a center left-turn lane – which will still be implemented between Yale Street and Michaux Street to the east.
Grove said the revised plan will be among the changes discussed at a virtual public engagement meeting scheduled for 6:30 p.m. Wednesday, Dec. 16. Community members can participate by visiting https://houstonbikeplan.org/planned/11th-street/.
"That's the biggest change," she said. "It's something we want to be really clear and up front about before we move any further with design."
Grove, who is leading the project along with Managing Engineer Ian Hlavacek of Houston Public Works, said the design phase is 30 percent complete. The city decided early this year to move forward with the project after holding two community engagement meetings during the first half of 2019, when residents offered mixed reviews, with some saying a reduction in lanes for vehicular traffic would increase congestion on an already-busy street.
The idea behind the road reconfiguration is to improve safety on a stretch where 516 crashes were reported to the Houston Police Department between 2010 and 2019. The project is being funded as part of the Houston Bike Plan, which was adopted by the city council in 2017 and allocates $1.1 million per year to projects aimed at making Houston safer and more accessible for cyclists.
Ultimately, this is a street safety improvement project," Grove said. "What's going to be the safest for everybody is what we're designing currently."
The project will mostly consist of restriping the road, which now has two lanes going in each direction without a center left-turn lane. Grove said a center lane, which serves to limit speeding, sudden lane changes and other forms of aggressive driving, can still be implemented on some parts of 11th Street between Shepherd and Yale.
The plan also continues to call for a median refuge island, where cyclists and pedestrians can safely stop while crossing the street, at the crossing of the Heights Hike and Bike Trail at 11th and Nicholson Street. That intersection was identified as one of the most dangerous spots in the city for cyclists.
Grove said refuge islands also could be constructed at other intersections on 11th, such as where it crosses Heights Boulevard.
"I am extremely relieved that some of the most dangerous intersections, such as the hike-and-bike trail crossing at 11th Street and Nicholson, will be addressed through this plan," Houston City Council member Abbie Kamin said in a statement provided to The Leader.
Grove said there is no definitive timeline for completing the design phase – which will consist of at least three stages with public engagement at each step – or implementation of the plan.
So there remains plenty of time for impacted residents to weigh in.
"We've taken this design slow in knowing we've got to work with the community on it," Grove said. "I think we'll know more after this meeting."