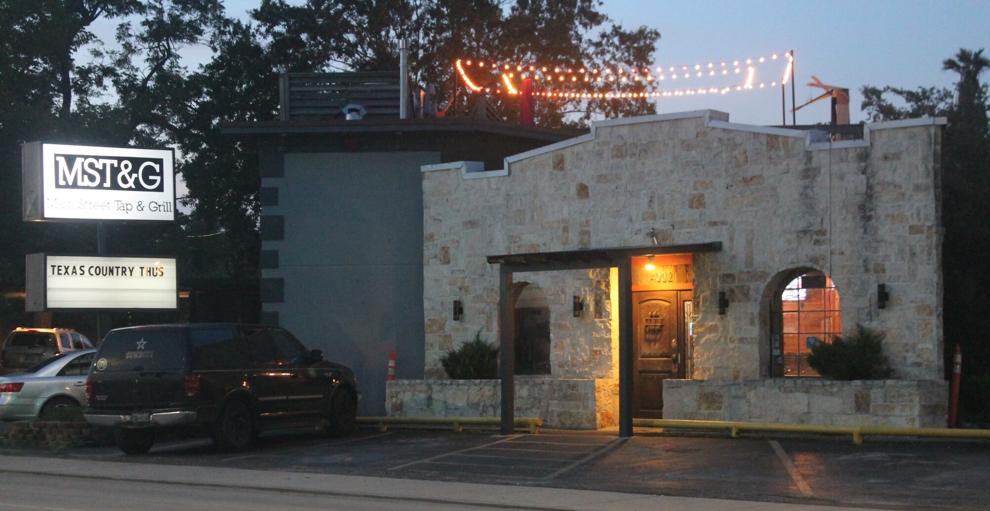 Tensions have escalated between Montie Beach residents and a neighborhood bar and grill where there have been nearly 200 noise complaints logged with the City of Houston and multiple acts of violence since the business opened in late 2019.
A staff member for Houston City Council member Karla Cisneros said she is on the side of her constituents and plans to protest the upcoming mixed beverage permit renewal for Main Street Tap & Grill, 4002 N. Main St., after several gunshots were fired outside the business early Oct. 13, according to video footage a nearby homeowner shared with The Leader and on YouTube (warning: graphic language).
Montie Beach Civic Club member Tim Goings and other nearby residents have said they want the bar closed down or to make significant changes aimed at ensuring the safety and quality of life for adjacent property owners.
"Whatever the residents would like to see or want, she's been supportive of the community," said Veronica Xiloj, Cisneros' director of constituent services. "So she's filing the protest to support them."
Xiloj said Cisneros has been in contact with the Texas Alcoholic Beverage Commission (TABC), the state agency that will decide whether to renew the Main Street Tap & Grill mixed beverage permit that expires Dec. 5, and planned to file her protest this week along with supporting emails from concerned residents as well as the aforementioned video footage. Certain government officials at the city, county or state level, along with those who live within 300 feet of a business, are eligible to protest the issuance of a license or permit to sell alcohol, according to TABC rules, with criminal activity being a valid reason for a permit denial.
Additionally, a Houston Public Works spokesperson said Main Street Tap & Grill received building code enforcement notices Sept. 27 and again Monday related to unpermitted seating and occupancy load on its back patio, which was converted from a parking lot during the summer of 2020 to make room for more outdoor seating, a stage and projection TV screen. Department spokesperson Erin Jones said the business owner is not authorized to use the unpermitted areas until approved plans and permits are obtained from the city and a new certificate of occupancy is issued, with the possibility of citations being issued if the business does not comply.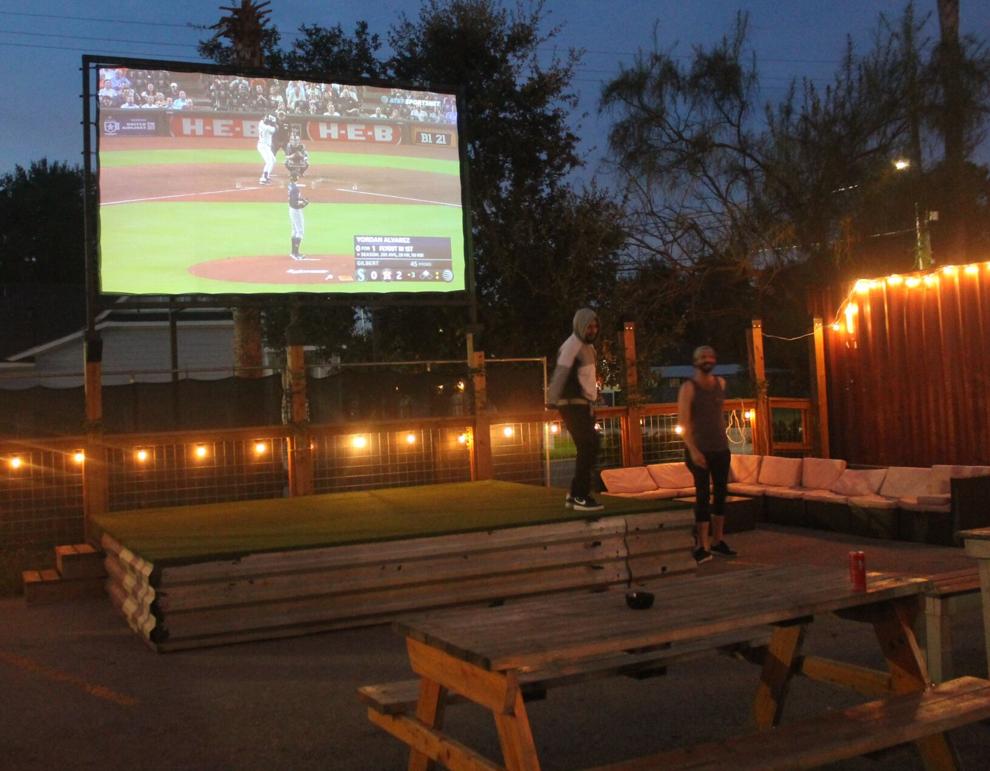 Greg Waligorski, the co-owner of Main Street Tap & Grill, did not respond to a voicemail and text message seeking comment for this story. He said last month that the business had attempted to appease nearby residents by hiring armed security guards, limiting the number of live concerts to a few nights per week and placing a large, metal shipping container on the northeast corner of the property in an attempt to contain the sound.
Waligorski also said last month that Main Street Tap & Grill was "within our legal right to do what we're doing."
RELATED: Montie Beach residents battle neighborhood bar
A Houston Police Department calls-for-service log, obtained by The Leader through an open records request, shows there were 192 loud noise complaints against Main Street Tap & Grill from Christmas Day in 2019 through the end of this August, including more than 110 calls this year. Responding officers found evidence of illegal noise levels fewer than 45 times, with citations having been issued on at least six of those occasions.
HPD records also show its Differential Response Team (DRT), a unit that works with community members and businesses to reduce crime and improve quality of life, made a total of 10 visits to Main Street Tap & Grill during June, July and August. HPD spokesperson Kese Smith said in September the department was working with the business, nearby residents and the TABC to address community concerns, including about noise complaints, and indicated Wednesday that HPD is now taking a harder-line stance regarding loud noise.
"We're still working with residents, still working with the TABC," Smith said. "The new wrinkle is that we're no longer giving warnings to the establishment for loud noise. When we go out there, if noise is above the legal limit (no more than 65 decibels during the day and 58 decibels at night), we are immediately issuing citations."
Noise is not a valid reason for denying a mixed beverage permit, according to the TABC, and Goings said he and other nearby residents are more concerned with incidences of violence at or near the neighborhood bar. A man operating a steak night at Main Street Tap & Grill was injured in a shooting in the early hours of Aug. 14, according to HPD and Waligorski. In September of last year, according to a KHOU report, two men were stabbed and another was shot during a fight that started in the bar and spilled into the parking lot.
During a 13-month period ending in August, according to HPD records, police also responded to seven assaults, one suicide and two other incidents in which a gun was discharged at the business.
Video footage sent to The Leader by a nearby resident shows there were two shooting incidents outside of the bar early Oct. 13, when someone fired a few shots from the driver's side of a parked truck around 1:30 a.m., and then several shots were fired during what appeared to be an altercation around 3 a.m.
It is unclear if anyone was struck by the Oct. 13 gunfire. Smith said HPD received two calls around 3 a.m., one for a disturbance at the location and another regarding a suspicious person, with the sound of gunshots being reported, but added that no offense reports were generated because the responding officer or officers did not see any suspicious people or suspicious activity upon arriving at the scene.
"It is a matter of time before somebody else gets shot," Goings said. "Mark my word."
Xiloj, the staffer for Cisneros, said the council member who serves the area as part of District H is "keeping a close eye on it from all angles, whether with public works or the TABC or HPD as well," on behalf of the concerned residents who want to see changes to how the business operates.
"We'll see what happens next," Xiloj said. "We'll be closely following this."