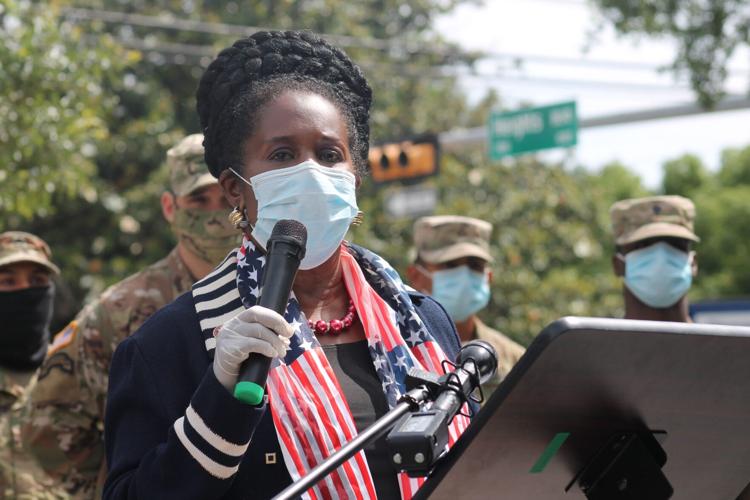 U.S. Reps. Dan Crenshaw and Sheila Jackson Lee, who were elected to Congress by area voters, were in Washington D.C. last week to fulfill their duties as outlined by the Constitution.
They were in the U.S. Capitol on Jan. 6 to participate in a joint session of Congress tasked with counting the votes of the Electoral College and certifying Joe Biden's win against President Donald Trump in the Nov. 3 election. Neither Crenshaw nor Jackson Lee voted to object to the results, despite sitting on opposite sides of the political aisle, and they had to wait until the early hours of the next morning to complete the process.
That's because the congressional session was suspended for several hours as supporters of Trump, who spoke at a nearby rally earlier Jan. 6 and repeated his claim the election had been stolen from him, stormed the Capitol building as part of a violent riot that reportedly led to multiple deaths and hundreds of arrests.
"Stop this (expletive) right now," Crenshaw tweeted during the attack.
Crenshaw, a Republican like Trump, and Jackson Lee, a Democrat like Biden, both condemned the breach of the Capitol as well as the rhetoric that fueled it. Crenshaw said the mob of Trump supporters were "lied to" about the prospect of the election results being overturned by Congress on Jan. 6, while Jackson Lee has criticized Trump for inciting the rioters by "falsely" claiming his election loss was fraudulent.
Jackson Lee, a senior member of Congress who first was elected in 1994, also is among the legislators pushing for Trump to be removed from office before Biden's Jan. 20 inauguration. On Jan. 7 she introduced articles of impeachment against Trump, who could become the first president to be impeached twice, and voted in support of the House of Representatives' Tuesday resolution calling for Vice President Mike Pence to invoke the 25th Amendment and remove Trump from office.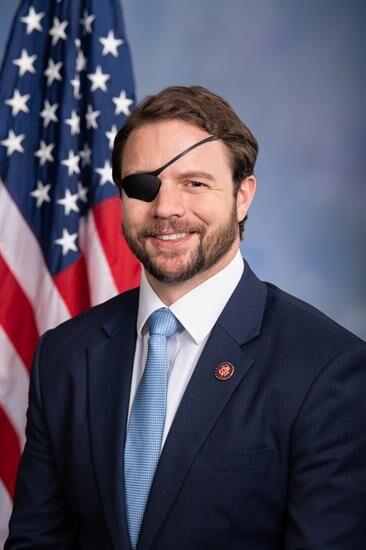 Pence reportedly rejected that call earlier Tuesday in a letter to House Speaker Nancy Pelosi. The Democratic-controlled House was set to vote Wednesday whether to impeach Trump on a charge of "incitement of insurrection," according to multiple news reports.
It is unclear whether the Republican-controlled Senate would consider an impeachment charge and take action before Biden's inauguration.
"Enough is enough!" Jackson Lee said in a Jan. 7 news release from her office. "The President has completely lost whatever moral authority he had and is unfit as Commander in Chief. His actions to incite violence against his own government and against the entire Congress warrants removal from office."
Crenshaw, a second-term Congressman who was re-elected in November, endorsed a December lawsuit filed by the state of Texas that asked the U.S. Supreme Court to reject the election results in four battleground states won by Biden. The suit was rejected by the high court, which said Texas lacked standing.
Crenshaw wrote that "concerns about election integrity are real, and they must be heard" in a Jan. 7 op-ed published by the Wall Street Journal. He also wrote, "Millions of Americans were falsely led to believe that the final say in the election of our next president lay with a single body, Congress," further explaining that Congress' role on Jan. 6 was procedural and had no possibility of altering the outcome.
On Twitter, Crenshaw has since criticized that social media platform and others for suspending Trump's accounts, which he used to communicate with millions of followers. The private companies cited violations of their terms of use and the potential for inciting further violence as their reasons.
Crenshaw also responded to a tweet by Biden that implied the rioters at the Capitol, many of whom were allowed to leave after they had entered the building, were treated less harshly by authorities than the Black Lives Matter protesters who last summer demonstrated in cities across the country, including in Washington.
"Not the time. This is disgusting and divisive, not to mention hypocritical and false," Crenshaw tweeted in response. "You said you wanted to heal the country. Actions speak louder than words."