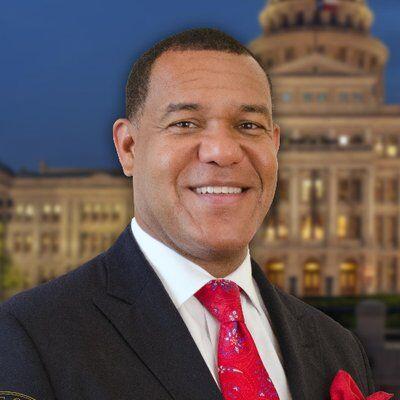 State Rep. Jarvis Johnson played the role of Santa Claus for the third year in a row this week, putting on a red-and-white suit and hat and delivering toys to schoolchildren in need.
He said this year's toy giveaway was a "little bit of a letdown" for him and his volunteers, because they were not able to interact directly with the benefitting kids on account of the COVID-19 pandemic. Instead, Johnson greeted administrators from schools such as Highland Heights Elementary and Burrus Elementary, dropped off the goodies and went to the next campus.
But he still considered the three-day, seven-school event uplifting, because the students had been let down by the economic hardships associated with the pandemic. Johnson said many of the families he serves in District 139 – which includes part of Oak Forest as well as Acres Homes and Independence Heights – have been forced to experience waiting in food-distribution lines for the first time.
"This is just really about helping people," Johnson said, "… making sure we can give kids something to look forward to and ease the burden and anxiety of what they're having to go through."
Johnson said the 3,500 toys he delivered to schools in Houston ISD and Aldine ISD were donated by DARE America. He also partnered with the Black United Fund of Texas and Houston rapper Paul Wall.
Tuesday's toy recipients included Highland Heights, located at 865 Paul Quinn St. in Acres Homes, and Burrus at 701 E. 33rd St.