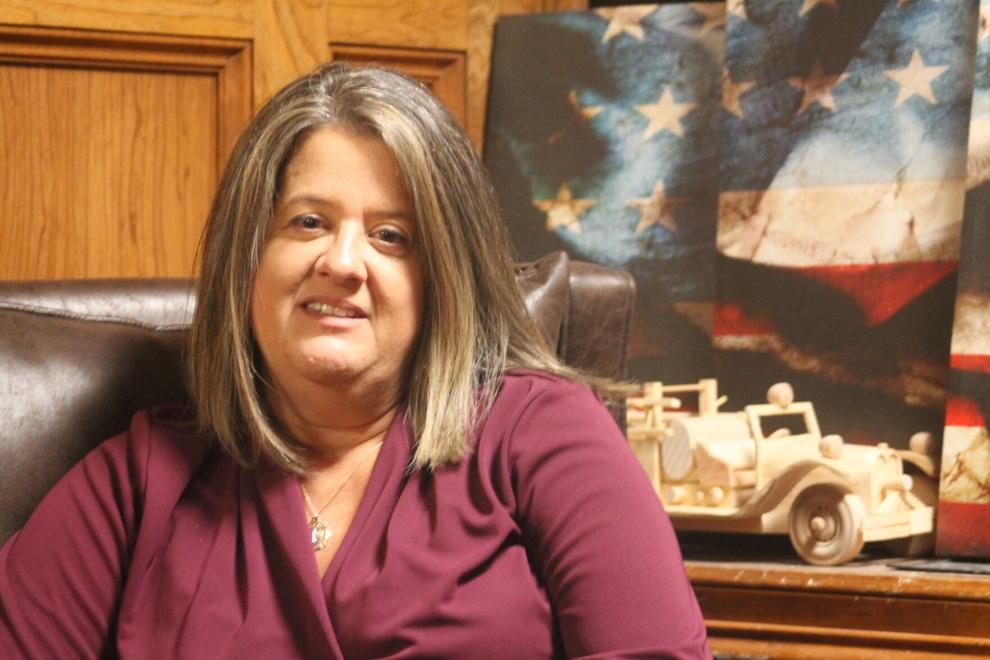 Stephanie Gunderson described her late husband as cheery and said he often had a smile on his face. And if she ever got mad about something, William Gunderson tried to lighten the mood and put a smile on hers.
If he were still around, though, she suspects he would express animosity toward his longtime employer.
William Gunderson, the son and grandson of firefighters, worked more than 25 years for the Houston Fire Department, including the last 16 at Station 13 in Oak Forest. The well-liked and respected shift captain died April 2 at age 49, after a two-year battle with colon cancer.
Gunderson's extended tenure with HFD, along with the circumstances surrounding his illness and subsequent death, would appear to make him and his surviving family eligible for workers' compensation and line-of-duty death benefits under Texas law. But according to the Houston attorney representing the Gunderson family, his claims for both have been denied by the City of Houston.
"He would be angry," Stephanie said. "He would be disappointed."
The same could be said for Gunderson's widow, his 16-year-old son, Alan, and his two adult stepchildren, who in addition to grieving the loss of their loved one have been at a loss over the family's interaction with the city. Gunderson family attorney Mike Sprain said the city denied a workers' compensation claim in 2019, in the months after Gunderson was diagnosed with cancer, and has more recently argued against his eligibility for line-of-duty death benefits that would provide significant financial assistance for the family, even though a state law that took effect later in 2019 says firefighters with colon cancer are presumed to have acquired the disease through their work fighting fires and exposure to carcinogenic materials.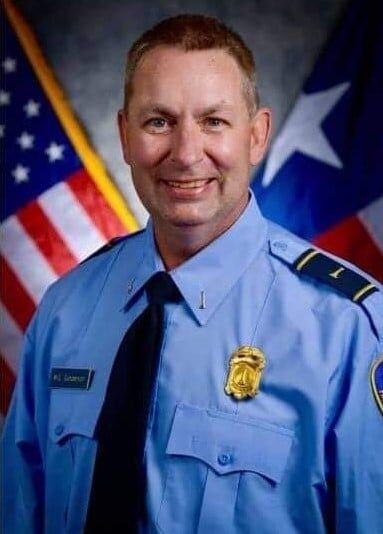 Sprain said the city denied the initial workers' comp claim because it determined that colon cancer was not a qualifying type of cancer and the existing applicable law at the time did not specify it as such. He said the more recent death benefit claim was denied in part because the city has argued there is "no medical evidence" linking his tasks as a firefighter to the cancer.
Sprain provided The Leader with a copy of a May 7 claim denial letter from Tristar Risk Management, the city's third-party administrator that handles claims adjustments for the city. The letter says the claim was denied because the "employee has failed to prove that he regularly responded on the scene to calls involving fires or firefighting," because colon cancer is not a qualifying type of cancer under state law and because the city was not notified of Gunderson's cancer diagnosis within 30 days.
Sprain said each of those cited reasons is incorrect based on the circumstances of the case, adding, "It is obvious the city is off on another frivolous dispute of a claim that should be compensable." He said he plans to appeal the claim denial to the Texas Department of Insurance, Division of Workers' Compensation and have the case heard by an administrative law judge.
"The real issue in this case is the change in the law and whether a death benefit case is a new claim or the continuation of an original claim," Sprain said. "It's our position it's a new claim, and the new law would apply."
Houston Fire Chief Sam Pena said he did not know why the claim was denied by Tristar and that he is not privy to that information, having unsuccessfully requested it from the city's human resources department. But Pena said that based on his knowledge of the state law related to line-of-duty death benefits, and what he's been told about Gunderson's circumstances, that he "should be covered."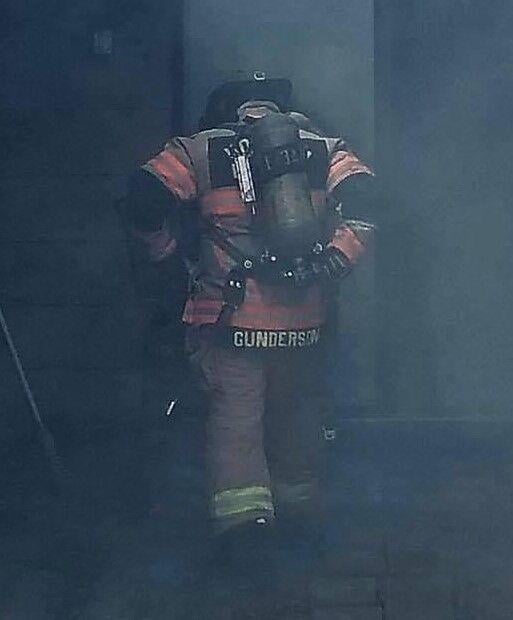 Pena said firefighters who die of colon cancer should be eligible for the benefits if they are employed for at least five years, were cancer-free at the time they started the job, were diagnosed during the course of their employment, regularly responded to fires and were not a smoker or married to a smoker. Regarding the notion that Gunderson's claim was denied because of doubt about his exposure to fires and other hazards, Pena said, "We know he regularly responded to fires and carcinogenic calls. ... It's hard for me to believe that is the reason for the denials."
Sprain said Gunderson's case meets all the necessary requirements for benefits.
Spokespeople for Houston Mayor Sylvester Turner did not immediately provide an answer when asked in a Tuesday afternoon email why Gunderson's claims have been denied.
"The law is pretty clear," Pena said. "My hope is that if an individual who unfortunately comes down with these illnesses, and they meet these requirements, that we wouldn't have to put them through a meat grinder to get what the law says they were entitled to. Whether it's the best firefighter or the worst firefighter, they do a service to the city. We should be doing whatever we can to ensure we're protecting them."
'Always a fight'
Sprain and Marty Lancton, the president of the Houston Professional Fire Fighters Association, said the denial of Gunderson's claims is consistent with how the city has previously operated.
Sprain said he has represented Houston firefighters for more than 25 years and submitted benefit claims for a "couple dozen" firefighters with cancer. He said the city initially denied the claims in each of those cases, with Sprain having successfully secured those benefits on appeal in all but one previous instance.
"This is a line-of-duty death, period," Lancton said. "The city needs to do the right thing and they need to approve (the claims) and stop fighting the families of our fallen for their death benefits."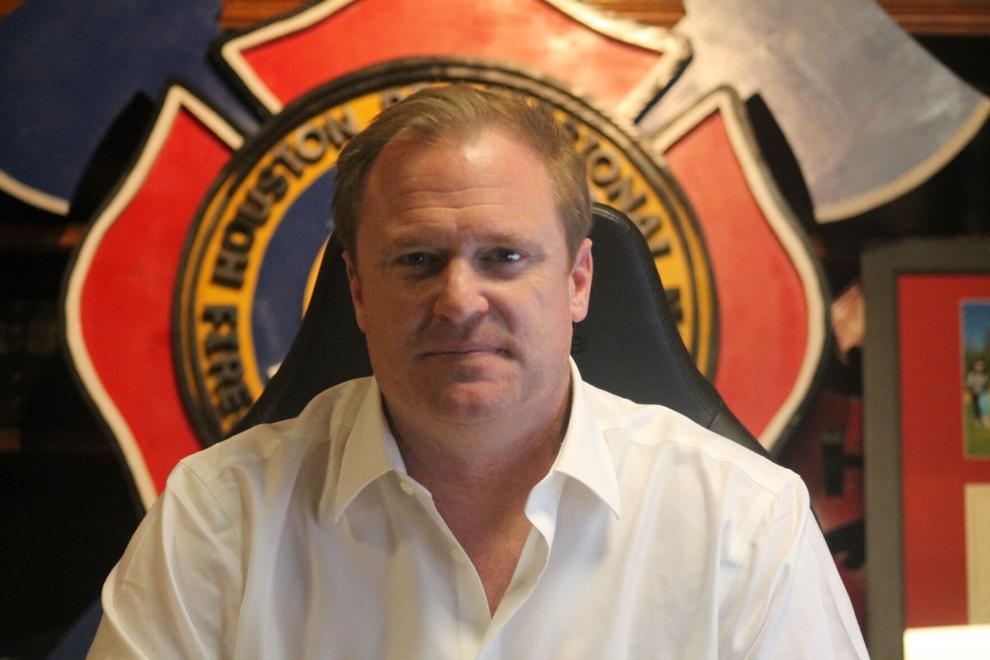 Lancton said he also sees a correlation between the city's handling of firefighter benefit claims and the way it has treated pay for its firefighters. Houston voters in 2018 approved Proposition B, which granted city firefighters pay parity with police officers of corresponding rank and seniority, and an ongoing legal battle ensued between the city, the firefighters union and the Houston Police Officer's Union.
The Houston City Council had voted to lay off more than 200 firefighters to defray the cost of implementing Prop B, but those cuts became unnecessary when Harris County District Court Judge Tanya Garrison ruled in May 2019 that the voter-approved measure was unconstitutional under state law. Last week, however, an appellate court overturned that ruling.
City Attorney Arturo Michel announced shortly thereafter the city would seek a review of the ruling through the same appeals court or the Texas Supreme Court, saying pay parity as prescribed by Prop B would be "financially devastating" to the city.
In a separate move, the city council voted at the end of June to approve an 18 percent pay raise for Houston firefighters over the next three fiscal years.
"The problem with most things with the city when it comes to our department is we always have to bear the burden of proof just to get our benefits," said a Houston firefighter who worked with Gunderson and asked to remain anonymous. "It's always contested. There's always a fight over it."
Stephanie Gunderson hopes her family wins its battle over benefits with the city. To this point, she said they've gotten a "bunch of nothing."
She said her late husband put plenty into his job with HFD, while holding down two other jobs to help support his family. Fighting fires was "his world, his life, his passion and his blood," according to Stephanie Gunderson, who said she has "no doubt" that working for decades as a firefighter caused his colon cancer.
"We're angry," she said. "I've also seen the city and how they do things. It's not surprising.
"I want them to do the right thing," she added.