Dear Tabby,
Our cat loves to be outside, but we don't want to leave him outdoors unattended. We are considering ways to give him outside time that is safe so that he's happier and we can rest assured that he won't be harmed. Any advice on ways to give our cat safe outside time?
Outside Obsessed in Woodland Heights
Dear Outside Obsessed,
Cats have been domesticated for more than 10,000 years, but only recently (the past 70 years or so) have cats been living indoors with humans. The advent of kitty litter, refrigeration (for keeping cat food fresh) and the prevalence of spay and neutering procedures have all advanced the habit of keeping cats indoors as pets.
But, while cats have been domesticated and have adapted well to indoor life, cats' basic behaviors haven't changed from the time when they lived outdoors exclusively. As a result, many cats crave spending time outdoors.
Unfortunately, life outside isn't always kind to a cat. Predators, traffic and other hazards await a domesticated animal who goes outside. The good news is that it's possible to give your cat a taste of the outdoors while still keeping him safe.
Here are a few tips for safely letting your cat enjoy the great outdoors:
Temporary outdoor enclosure
Whether it's a large dog crate or a more permanent structure in your yard, if your kitty is desperate for outside time, consider an enclosure that you can put your cat in so he can enjoy the outdoors safely.
Mesh tunnels and enclosures for cats are easy to find online but require you to keep an eye on your cat while he's enjoying his outdoor time.
A large, wire dog crate is also a good place to start -- just make sure it is 100% secure and your cat can't escape, and that he's only out there for a short amount of time and always with proper water available.
Check garage sales or online market places for people getting rid of a wire dog crate, and this is a cost-effective place to start when creating an outdoor enclosure for your kitty.
If you find your cat really enjoys his time outside, it might make sense to invest in a permanent outdoor enclosure.
'Catio'
For a more permanent addition to fuel your cat's new outdoor enthusiasm, consider the addition of a "catio" to your home.
A catio is really just a screened-in room that gives your cat access to the outdoors without the danger of running loose outdoors.
A screened-in porch is perfect, but a laundry room or even storage shed can be relatively easily transformed into a catio.
Harness and leash training
An easy way to give your cat outdoor time is to train him to walk on a leash with a harness. It's important to note that cats are different from dogs (duh!) and a collar and leash just don't work when walking a cat.
Cats lead with their chests when they walk and require the stability that a harness provides.
There is a bit of a learning curve when teaching a cat to be comfortable with a harness and leash, so patience is important and taking the lessons slowly is the key.
Start harness training indoors only and once you and your cat are comfortable with the harness and leash, take your cat on a walk around the yard and slowly work up to a walk around the block.
Outdoor time is great for your cat's mental and emotional health and helps to give him some exercise as well.
While closely supervised and with all of the precautions in place, you and your cat can come to enjoy the great outdoors just in time for the best weather of the year to arrive in Houston.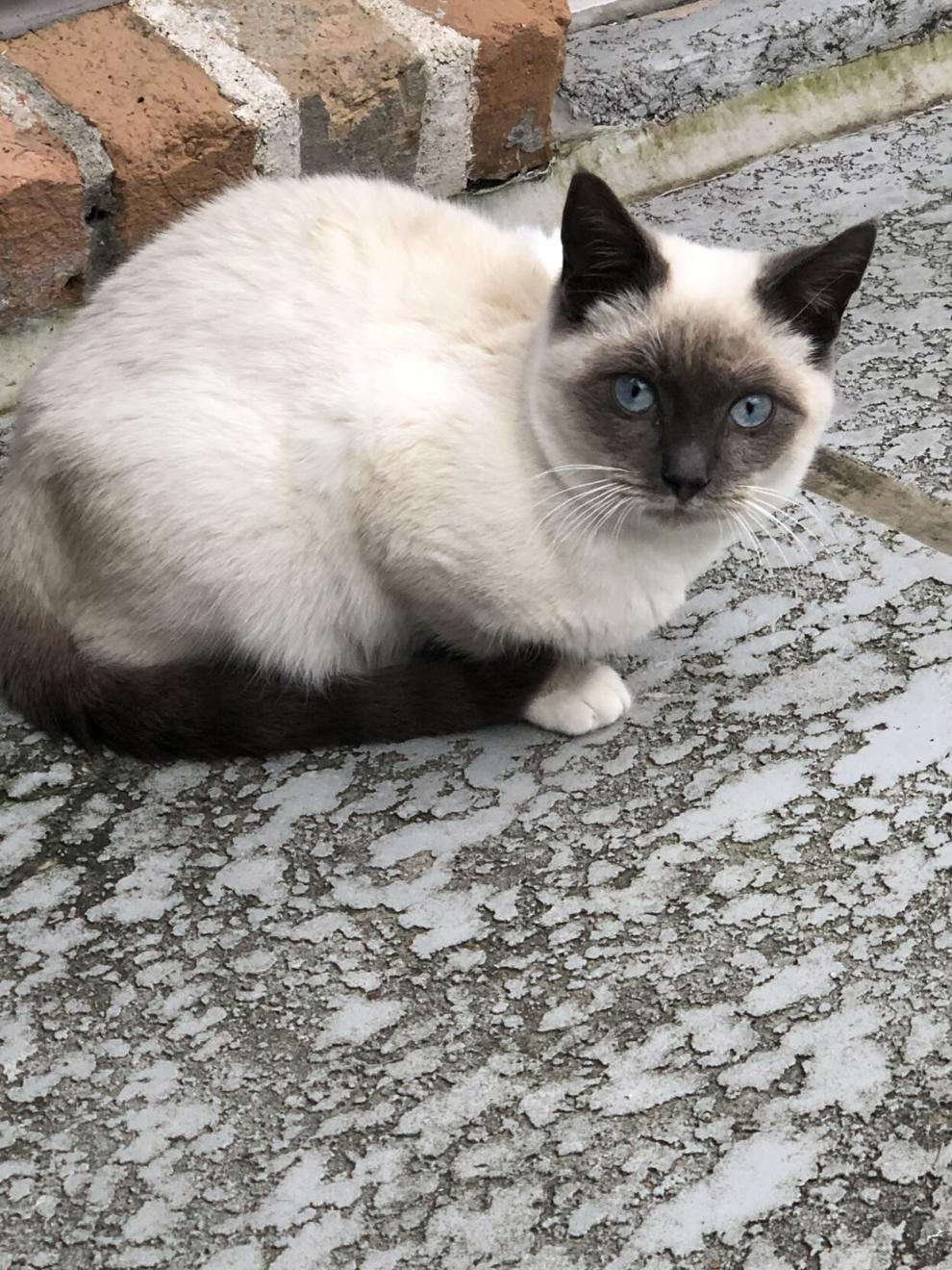 Pet of the Week
Meet Sapphire. Sapphire is a one year old Siamese boy who was rescued from an extreme hoarding situation (reportedly with over 200 cats!). Amazingly, Sapphire escaped with good litter box habits intact and is happy living with other cats and even small dogs! This absolute gem, with the most gorgeous eyes you've ever seen would make the perfect newest member of your family. To learn more about Sapphire, go to www.animaljusticeleague.org