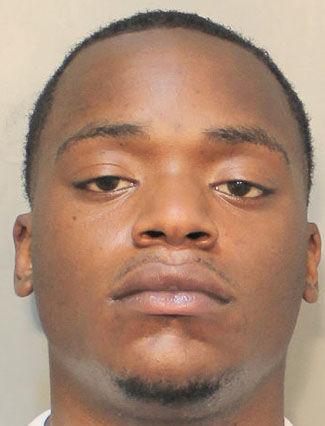 Houston police have accused an Acres Homes man of being involved in a shooting that put his daughter's grandfather in the hospital early Thanksgiving morning.
Harris County court documents show that 20-year-old Jordan Newell has been charged with aggravated assault with a deadly weapon in the 179th State District Court in connection with the November shooting of 43-year-old Eric West, the grandfather of Newell's child, at 7337 Parkes St. in Acres Homes.
West was transported to a hospital in stable condition, according to the Houston Police Department, while Newell remains at large.
According to Harris County court documents, West told police he went to his daughter's residence on Parkes Street early in the morning Nov. 26, where Newell was allegedly outside with a firearm and trying to get into the home of West's daughter, who has a child with Newell. Court records show that Newell then allegedly shot at West and his girlfriend, who was sitting in West's truck. West was shot in the leg, according to court documents.
Court records also show that Newell was out of jail on bond and faces two other felony charges – a robbery with bodily injury charge from November 2019 as well as an aggravated assault with a deadly weapon charge from May 2020.
Anyone with information about Newell's potential whereabouts is asked to contact HPD's Major Assaults & Family Violence division at 713-308-8800 or Crime Stoppers at 713-222-8477.