Monica Orozco conducted an audit of her family's trash cans and researched the environmental impacts of food waste as part of a school project. When she learned that organic material in a landfill breaks down and releases methane – a greenhouse gas and significant pollutant in the Earth's atmosphere – she talked her mom into having their food waste composted instead.
"That should be something everyone is told, because that's really sad," Orozco said of her discovery. "I was like, 'Wow, that's a problem. If we can find a way to change that and send less food scraps to the landfill, that's something I obviously want to do.' "
Orozco, a 16-year-old West University resident who attends school at St. Agnes Academy, said her six-person household has reduced its trash production by about half since enlisting Zero Waste Houston to collect food waste and other compostable materials on a weekly basis. And now she's set to help Heights-area residents divert their food scraps so they can be recycled into nutrient-rich soil used for planting and gardening.
As part of her Gold Award project for the Girls Scouts of the USA, Orozco partnered with Zero Waste Houston and the Houston Heights Association (HHA) to set up a weekly dropoff event in which neighborhood residents can collect their food waste and have it composted for free. The drive-through dropoffs will be held every Wednesday from 5-8 p.m., starting April 14 until June 2, at the historic Heights Fire Station at 107 W. 12th St.
"We're excited about the program," HHA executive director Emily Guyre said. "I think it's something that Oak Forest and Garden Oaks and more communities can do (along with Heights residents)."
Zero Waste Houston founder Leo Brito, whose year-old company is one of a few in the Houston area that offers composting services, said those who wish to drop off food waste and other compostable materials – such as untreated wood and weeds from their gardens – should put all the materials into a reusable bucket that Zero Waste can empty and give back for future use. He also said the food scraps should not be in any sort of packaging or include the "PLU" stickers often found on produce purchased in grocery stores, because they are not compostable.
Brito said he's providing the eight-week service for free because it's a way to promote his company and increase awareness about diverting food waste from landfills. He said about 40 percent of food produced in the U.S. ends up being thrown out, leading to about 63 tons of food waste on an annual basis.
"I don't like to call it waste. I like to call it a resource," Brito said. "I think that is a key term we all need to shift in our consciousness. Technically, this is a very valuable resource. If I have food sitting on my plate, it took a lot of energy to get to me. For me to throw it in a plastic bag, it gets buried in a landfill and not only produces methane, but it won't break down (inside a bag)."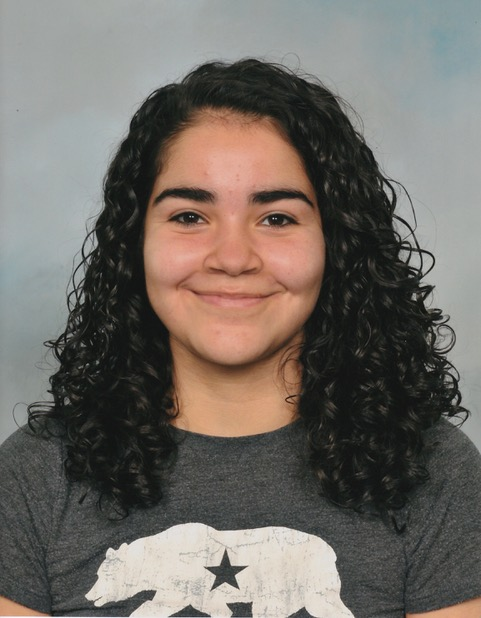 Along with the project for her theology class at St. Agnes earlier this school year, Orozco said she also got inspiration from her West U neighborhood. The City of West University Place conducted an eight-week pilot program from Dec. 5 through Jan. 23 in which residents made weekly food-waste dropoffs to Zero Waste Houston.
Susie Hairston, who serves on West U's recycling board, said more than 340 people participated in the program, which yielded about 12 tons of food scraps that was converted into compost. And because it was so popular, Zero Waste Houston has continued to hold free dropoff events from 9 a.m.-noon every Saturday at Demo's Automotive Center in the Rice Village area.
Hairston also said nearly 150 West U residents have enlisted weekly services from Zero Waste, which usually charges $20 per month for at-home, curbside pickup. If at least 50 residents in a neighborhood sign up for service, Brito said he provides a 50 percent discount to the neighborhood.
"Having a free dropoff allows people to figure out a process and strategy and think about how to make it work for them," Hairston said. "It is a huge behavior change for people. But once they do it, they're like, "Wow, this is amazing. I have no trash.' "
Orozco said she sought advice from Hairston and Brito about how to execute a similar composting program for her Gold Award project. Brito said he offered to provide the service, and Hairston said she encouraged Orozco to reach out to the Heights because it's a community that figured to embrace the initiative.
So Orozco contacted the HHA, which agreed to help turn her idea into action.
"I'm very grateful for their help," Orozco said. "I'm hoping that if I just put in the work, that good things will come and we'll make a difference."
Brito said he's thankful that Orozco is environmentally conscious and driven to make an impactful change not only for herself and her family, but for an entire community such as the Heights.
Orozco said she is not yet sure what she wants to do for a living, and she has not yet settled on a college to attend after high school. But she said she's good at math and science and has an interest in developing technology that could combat climate change.
"I feel like she is the golden ticket," Brito said. "She's the example of what communities should be like. She is that icon of how community should be represented. I feel like if we had more Monicas everywhere, the world would be a much better place."