Paul Smithers was not far removed from being an impressionable teenager when he started working at Scarborough High School in the mid-1990s.
He was 24 years old and serving as a police officer for Houston Community College, which at the time held adult night classes at Scarborough. The man in charge of the Oak Forest campus was Joe McGee, who was in his 50s and worked during the day as Scarborough's assistant principal.
Despite their differences in age, experiences and temperament, McGee and Smithers struck up a friendship that lasted until McGee died earlier this month at age 80. They talked about school, sports and life in general, with Smithers saying McGee helped him land subsequent jobs and further a law enforcement career that now has him working as a lieutenant investigator for the Harris County District Attorney's Office.
"Not only was he a colleague, he was a father figure for me," Smithers said. "He was a friend. I looked to him for advice."
Generations of area residents had similar encounters with McGee, who grew up in Garden Oaks, later lived in the Heights, Oak Forest and Candlelight Forest and worked for 40 years as a coach and administrator for local Houston ISD schools. He spent more than a decade at Hamilton Middle School, made a one-year stop at Waltrip High School and then served for 27 years as an assistant principal at Scarborough, where he also was the nighttime building administrator for Houston Community College.
McGee, who retired in 2004 and moved to a Hill Country town called Hunt, continued to leave a lasting impression on those he met in Houston. His wife, Linda McGee, said she and her family have been comforted by a flood of notes and fond remembrances from former Scarborough students and teachers since her husband's April 11 death from cancer.
Ten days beforehand, when Joe McGee turned 80 as his health was in decline, his wife said he received 47 birthday cards. In the days following his death, Linda said her family came across more than 450 comments about Joe on a Facebook page for Scarborough alumni.
Linda said many of the notes were about Joe's quick wit, infectious smile and easygoing, fun-loving personality.
"It's shocking to think that many people take the time to write something about you," she said. "I knew he was loved. I knew the teachers loved him. But it's amazing to me. I do hope he can see down here and know he's gotten all those."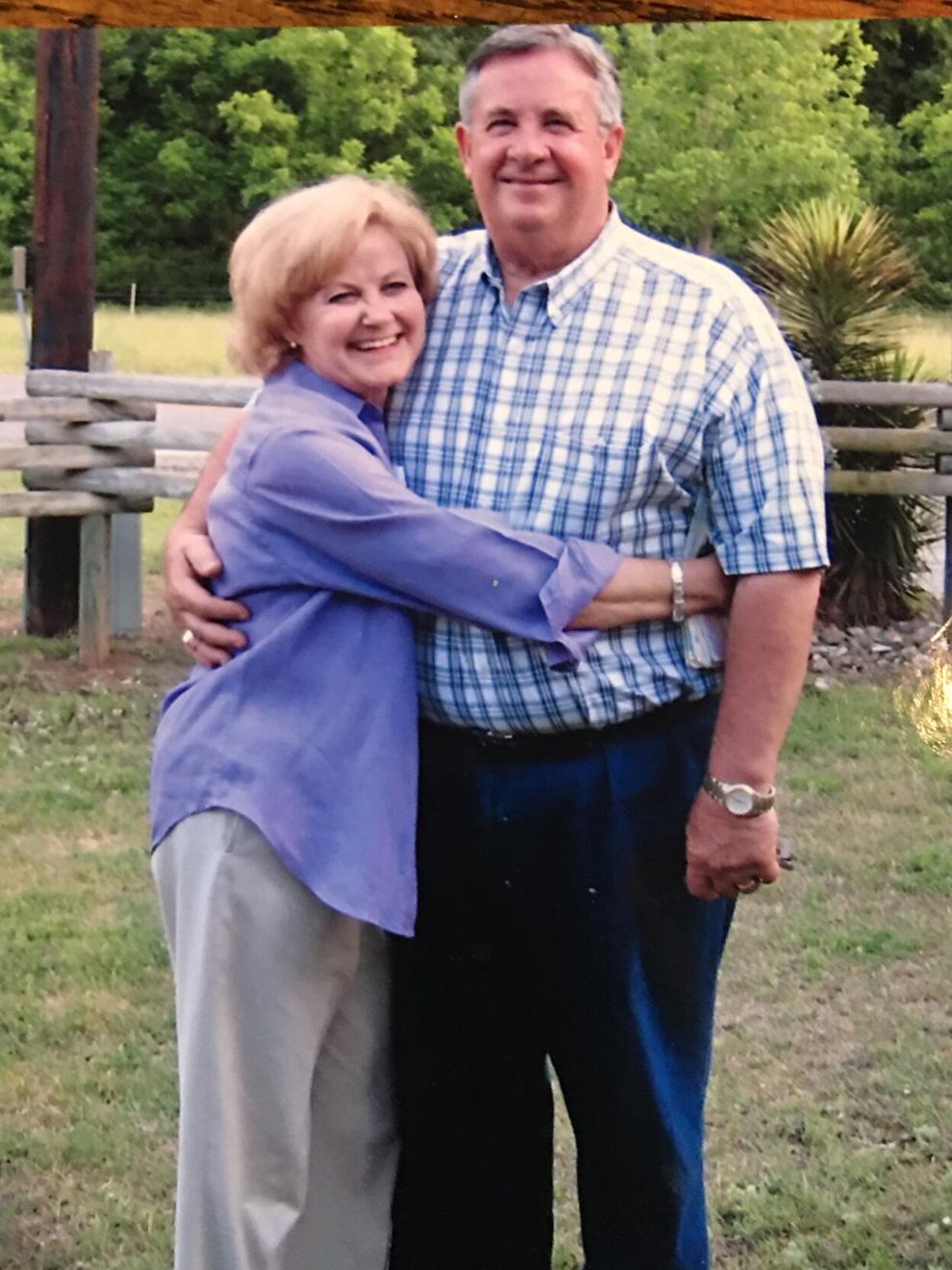 Deep ties to area
Linda became enamored with Joe at a young age as they attended Hamilton and Reagan High School together and married after they graduated college. They have two adult children, Kim and Greg, along with one grandson, and Linda said a great grandchild is due in late May.
Joe was born on April Fools' Day and lived up to the billing, with Linda saying he "always made me laugh" with wry quips, sometimes during otherwise serious situations. She said her husband also liked swimming in the Guadalupe River and tending to their spacious yard.
And while he liked to look at the lighter side of life, Linda also described Joe as a hard worker who typically left home by 6 a.m. and would not return until late at night because of his responsibilities and involvement at Scarborough. He also worked a second job as a youth sports official, according to his wife.
Linda said the disciplinarian part of being an assistant principal was tough on Joe, who still handled it gracefully, according to Smithers. He said his friend and former colleague endeared himself to Scarborough students and parents alike because he was fair, understanding and genuinely concerned about them and their well-being, making it a point to learn their names and take an interest in their lives outside of school.
Smithers also said Joe had a knack for relating to youngsters by "speaking their language." For example, if a student had a habit of skipping class, Smithers said Joe might joke with them about it as a subtle way of letting them know he was paying attention and would be addressing with issue eventually.
Joe also liked to roam around the campus instead of sitting in his office, according to Smithers, who said that made him an even bigger presence at school and made him more relatable.
"In all those years, I've never seen him yell at a student, never seen him publicly reprimand a student," Smithers said. "He showed a lot of respect for those students, and that's why those students loved Mr. McGee. He showed them respect and dignity.
"Mr. McGee was very humble," Smithers added. "He knew he had authority to do a lot of things, but he didn't abuse it."
Returning the favor
He also kept his promises, according to Smithers. He said McGee vowed to attend his graduation ceremony when he received his master's degree in criminal justice and leadership and management from Sam Houston State University in 2012.
The ceremony was at 10 a.m. in Huntsville, which is about 270 miles away from Hunt. McGee left before sunrise to make the nearly 5-hour drive, managed to find his way backstage to congratulate Smithers, and then made the trek back to the Hill Country.
Smithers said the gesture "meant a lot," and he regrets not taking up the McGees on their standing offer to visit them in Hunt. But he plans to make up for it this Saturday by making his own day trip to attend Joe's funeral, which is scheduled for 4 p.m. at Grimes Funeral Chapels in Kerrville.
"He was very influential in my success today," Smithers said. "Mr. McGee always pushed me for education and professional development and to go further. He taught me about finances. He taught me about life lessons I was going to be facing as a young man.
"Now I'm in my 50s. Everything Mr. McGee talked about, I implemented those things. That's why I'm a better person today."
In lieu of flowers, the McGee family requests that memorial contributions be made to Hunt United Methodist Church, PO Box 137, Hunt, Texas, 78024; K'Star, an emergency shelter for children at 1117 E. Jefferson St., Kerrville, Texas, 78028; or another charity.