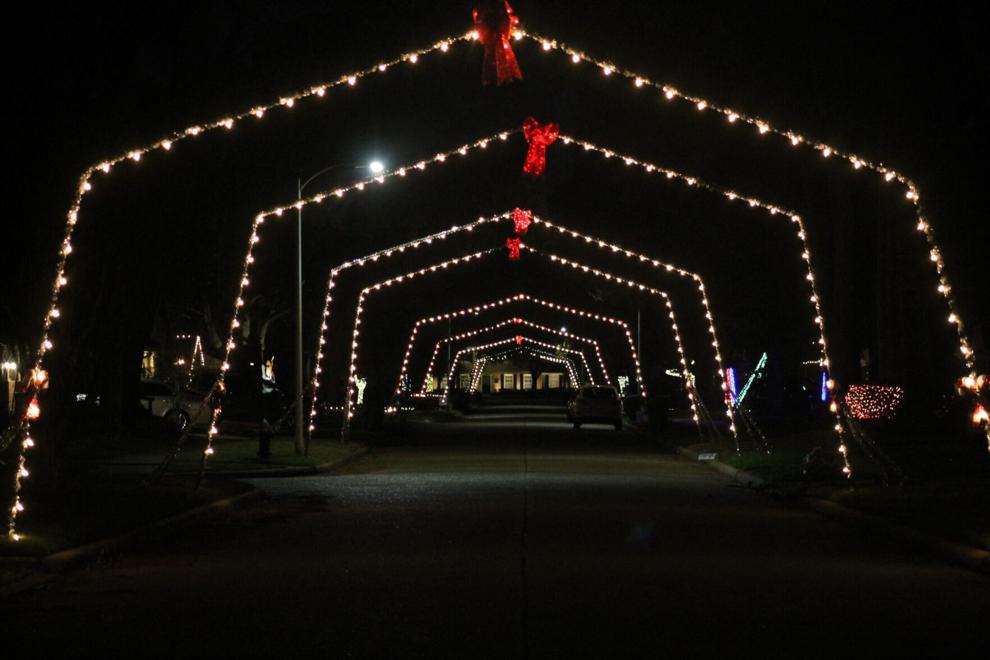 The decorated arches that straddle the streets of Shepherd Park Plaza typically start going up during the week after Thanksgiving, which is a way to kick off the holiday season in earnest.
This year, though, the towering, lighted metal structures started sprouting up in mid-November. Perhaps residents are more eager than ever for some holiday cheer and the realization that 2020 – with its pandemic and its social unrest and its political polarization – is nearly history.
"With some of the challenges of this year, neighbors are anxious to grow their sense of community with their neighborhood, more so than they have been in years past," Shepherd Park Plaza resident Corley Walters said. "A lot of them are home, their children are home, and there's the question of, 'When does Christmas start?' I think that has motivated people to already put them up."
Walters and his wife, Elissa, have gotten a firsthand look at how excited the neighborhood is about continuing its long-standing holiday tradition, which started in the 1960s in Shepherd Park Plaza's early stages as a subdivision. Residents decorate the arches with lights and other ornaments, with some streets adhering to themes, to create colorful tunnels of sorts for residents and visitors who drive through the neighborhood at night.
This year the Walters family took over the task of taking orders for new arches and constructing them, with 53 residents having purchased kits that include all the necessary materials to hoist holiday arches in front of their homes. Kevin Schiffer, who constructed the arches for the last five years before moving to Colorado over the summer and passing the baton to Walters, said he typically made 25-30 new arches per year.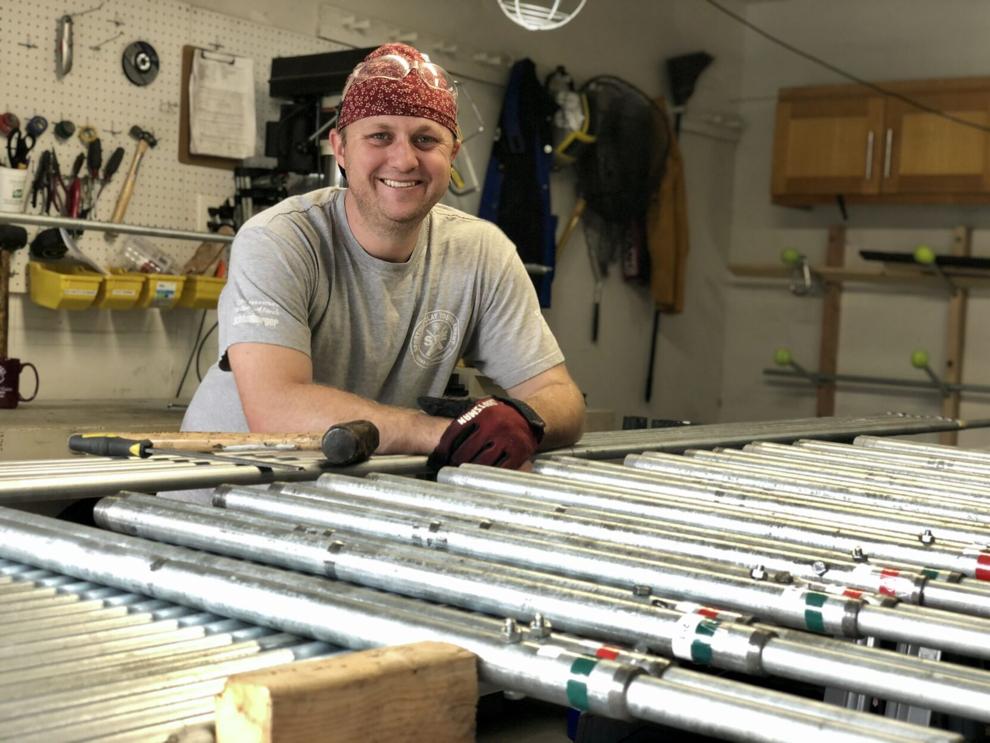 Courtney Selinidis, the president of the Shepherd Park Plaza Civic Club, said an influx of young professionals and young families during the last several years also has helped to rekindle the neighborhood tradition after somewhat of a lull. And the arches are not just for Christmas, with some residents decorating theirs to celebrate Hanukkah, and arches to commemorate Kwanzaa, New Year's and other holidays also are welcome.
"It is skyrocketing once again. We are very much in an upward trajectory of participation," Selinidis said. "I predict for many years we'll continue to see new arches."
The arch tradition started in Shepherd Park Plaza and is most prominent in the small neighborhood just north of Garden Oaks. But it also has extended to Candlelight Plaza, which is an even smaller subdivision further to the north.
Susan Fitzpatrick, who lives in the latter neighborhood, said she moved there in 2009 and bought an arch along with her neighbor across the street in 2014. She said there now are about 30 homes in Candlelight Plaza that participate in the annual tradition.
Most of the arches in both communities should be up by the night of Saturday, Dec. 5, when representatives from the Harris County Precinct 1 Constable's Office will parade through the neighborhoods with Santa Claus in tow. Candlelight Plaza and Shepherd Park Plaza have a joint patrol contract with the constable's office.
"We in Candlelight liked (the tradition) so much, we as a neighborhood decided that since we share the constable program, let's share the arches," Fitzpatrick said.
Corley Walters said the arch kits – which residents could buy for $190 before the end of August and for $225 in September and October – come with electric metal tubing and rebar that already has been shaped and cut to the neighborhood's specifications. Lights also are included, although residents can hang their own lights and customize the arches with just about any decoration they wish.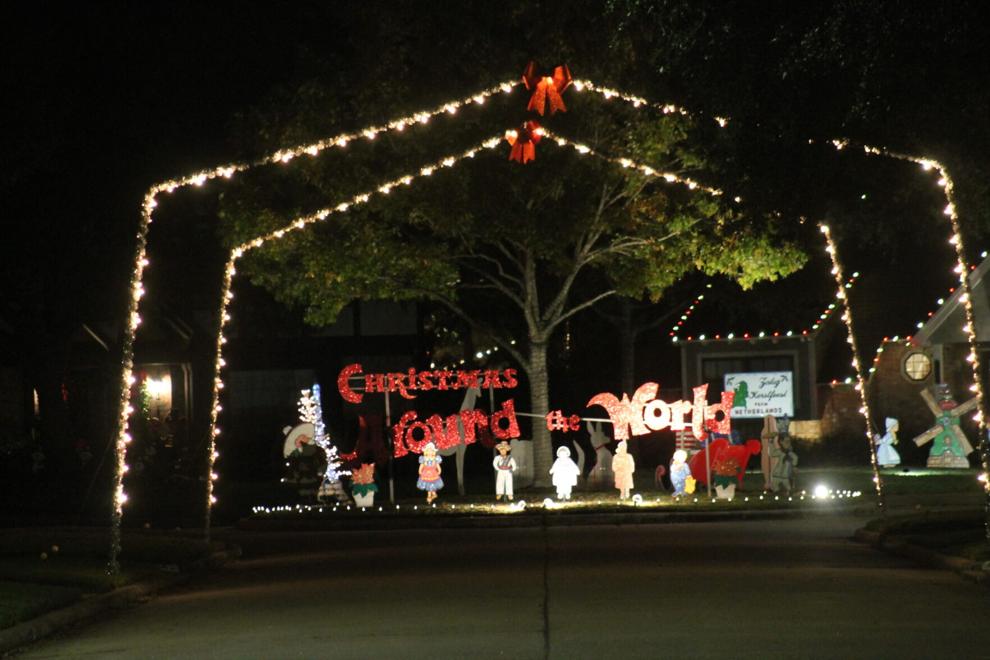 Some use foam swimming noodles to make the arches resemble candy canes. Street-wide themes include "Movies of the Season," which is the case on Selinidis' street.
The civic club president said participation in the arch tradition is voluntary, and residents who want to join in are free to construct their own arches instead of purchasing them from Walters. Assembly and installation instructions are on the neighborhood website, shepherdparkplaza.com.
Fitzpatrick, a 74-year-old grandmother, said she needs help from her neighbors to put up her arch. Some residents have "arch parties" in which they help each other erect the structures, which must be at least 20 feet tall to ensure that city garbage trucks can drive underneath them.
"It's a cool way to get to know you're neighbors," Corley Walters said.
Fitzpatrick called the holiday arches a source of pride for Candlelight Plaza and Shepherd Park Plaza, which has involved the neighborhood elementary school in the tradition. Schiffer said arches were donated to Durham Elementary's silent auction each of the last two years.
The arches also have been a claim to fame for the subdivisions. Their tradition has been featured over the years by KHOU, Houstonia Magazine and Texas Hill Country Magazine.
The neighborhoods have become known as having some of the best holiday decorations in the Houston area, which draws visitors from around the city. Schiffer called the arch tradition a "pretty special thing" that he and his family will miss now that they have moved away.
"It's nice to be seen as one of the top neighborhoods for decorating," Selinidis said. "It's definitely our thing."