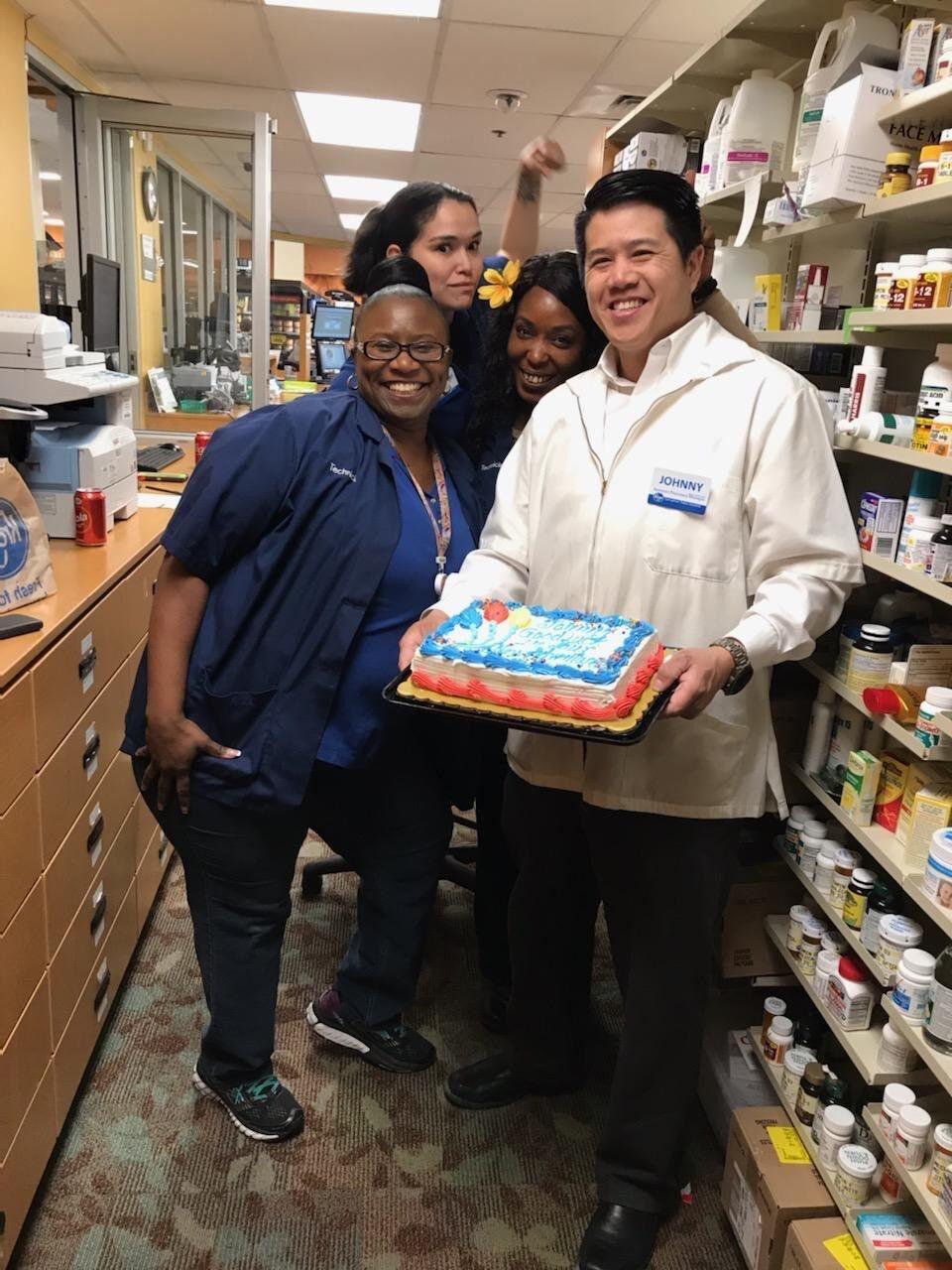 Shelley Kennedy has been shopping at Kroger for nearly 30 years. The location at West 43rd Street and Ella Boulevard is where the longtime Garden Oaks resident buys her groceries, and it's also where she picks up her prescription medicine.
The latter experience, which Kennedy said can be stressful, often was made enjoyable by Samantha Amos, who worked as the store's pharmacy technician for the better part of two decades. Kennedy said Amos liked to greet her with a lively "Hello" upon answering her phone calls to the pharmacy, and a wide, warm smiling would be waiting for Kennedy when she arrived to pick up her medicine.
Kennedy hasn't heard that comforting voice, or seen that infectious smile, since Oct. 24. Neither have other customers at the Kroger at 1352 W. 43rd St.
Amos died in an automobile accident that night, having been rear-ended by an alleged drunk driver in the 6900 block of North Shepherd Drive, according to the Houston Police Department. She was 50.
"She was a force that was always positive, and that's hard to replace," Kennedy said. "It's a tremendous loss to this community."
Kennedy, a former Houston City Council candidate, said she did not know Amos outside of her job but felt like she got to know her over the years. Other longtime Kroger shoppers in the area have expressed similar sentiments since Amos' death, which has been especially difficult on her family.
Amos, who lived in the Acres Homes area, graduated from Waltrip High School and is survived by four children – 26-year-old son Darion Amos, 23-year-old son Jacorey Amos and 21-year-old twins Cameron and Ceseley Lawrence. Ceseley said her mother's husband, 54-year-old Terry Thomas, also was injured during the Oct. 24 accident but is "OK" physically.
"My mom is my best friend. I'm her only girl, so it's really hard," Ceseley said. "She held this family together."
Ceseley said funeral arrangements for her mother are pending. The family started a GoFundMe page to help with expenses and as of Tuesday had raised more than $7,800. Donations can be made at https://www.gofundme.com/f/in-loving-memory-of-samantha-amos-thomas.
Ceseley said the family is "very blessed" for the community's outpouring of support for her mother, who was known as Sam among friends and relatives.
"Samantha was an amazing woman," Karen Carr wrote in a comment on theleadernews.com. "She was so proud of her children and was always laughing and going the extra mile for the pharmacy customers."
Ceseley said her mother started working for Kroger at age 15, first as a sacker and then as a cashier. She worked her way up to the courtesy desk, the floral department and eventually the pharmacy, having served in that role at the Garden Oaks/Oak Forest location for at least the last 15 years.
Amos' aunt, Deborah Amos, said her niece joined the floral department around Valentine's Day every year because she could "make the most beautiful flower arrangements." Samantha Amos' two youngest children have worked at the store as well.
"She was very, very dedicated to it," Ceseley said.
Amos also was committed to her family, with Ceseley saying she loved to cook. And her infectious personality shined through at home as much as it did at work, with Deborah Amos saying her niece's unmistakable laugh was contagious.
She spread cheer at the neighborhood grocery store as well.
"I know how she treated my family and how she treated us," Kennedy said. "I know that I'm not so special that it didn't happen to everyone."