It might have been the cause, or it could have been the sugar cookies with lemon icing that were made by Angela Smith's two sons, Cameron and Reagan.
Either way, the Garden Oaks family was happy to help a friend from the neighborhood and contribute to a cause that is gaining traction.
The Smiths partnered with fellow Garden Oaks resident Kate Mills and her children earlier this month to host a "Lemon-Aid" stand benefitting Eye See HOU, an upstart support group for the visually impaired that was created earlier this year by two other local residents. Angela Smith said they took donations in exchange for cups of lemonade and the aforementioned cookies, which were gobbled up in a span of about two hours, and raised roughly $300.
"It was a really good turnout. A lot of people stopped by," Smith said. "People were extremely generous."
There were a total of about 15 "Lemon-Aid" stands that operated throughout the Houston area in late September and early October, collecting donations in lieu of sales and raising about $2,000, according to Eye See HOU co-founder Julie Hunt Sherber of Garden Oaks. She said most of the participating families were in the Garden Oaks and Oak Forest areas.
It was the first fundraiser organized by Eye See HOU, which held its first support-group meeting in late April and has another scheduled for 9:30-11 a.m. Sunday at Graham Park, located on West 34th Street just east of North Shepherd Drive. Those who are blind or visually impaired, along with their family members or caretakers as well as anyone else who wants to offer support, is welcome to attend.
"We're continuing to build our community. We just need more people to know about it," said Candlelight Plaza resident Mary Kathryn LeMaster, who co-founded Eye See HOU along with Sherber. "Our No. 1 mission is to provide support for people with low vision or blindness and support for their families."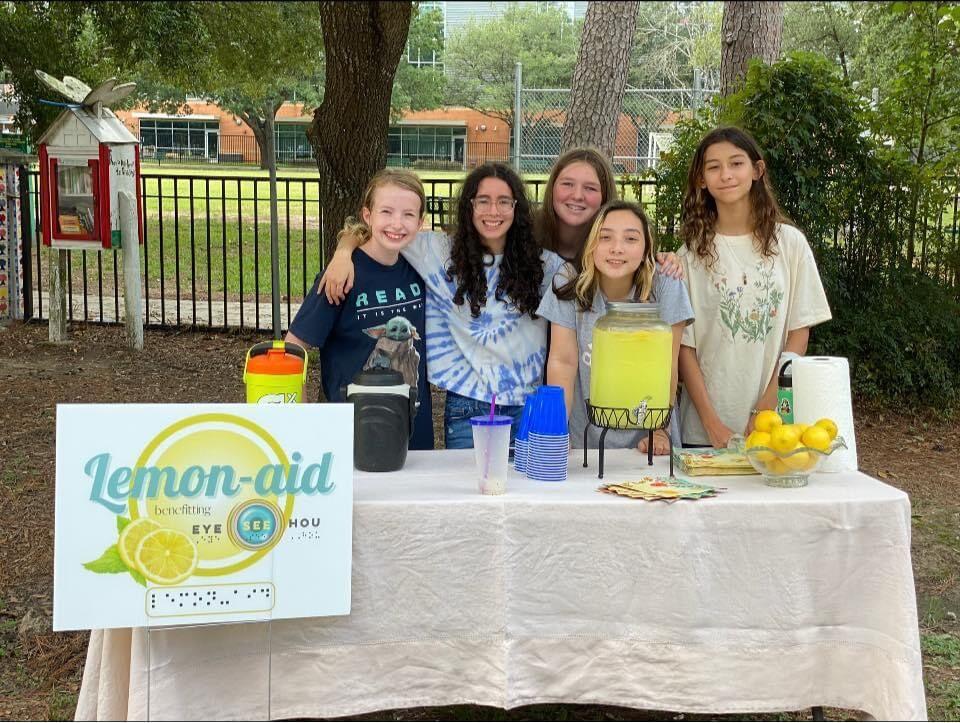 LeMaster and Sherber's daughter have the same degenerative retinal disease, retinitis pigmentosa (RP), a rare genetic disorder that involves the breakdown of the retina and causes decreased vision at night and a loss of peripheral vision. LeMaster said in April she had lost a significant chunk of her eyesight within the previous year, causing her to stop driving and start using a walking cane in anticipation of further vision loss.
She and Sherber connected through their shared experience with RP and decided to start Eye See HOU within a few weeks afterward. LeMaster said nearly 10 families participated in the first support-group meeting in April, and they held another event in June to help the visually impaired with hurricane preparedness.
"It's all the normal things," LeMaster said. "The biggest difference, really, is you need a large font for (labeling) all of your bins."
Added Sherber: "You just want to make sure everything's in one place. When you're visually impaired, you don't want flashlights in one place and batteries in another place."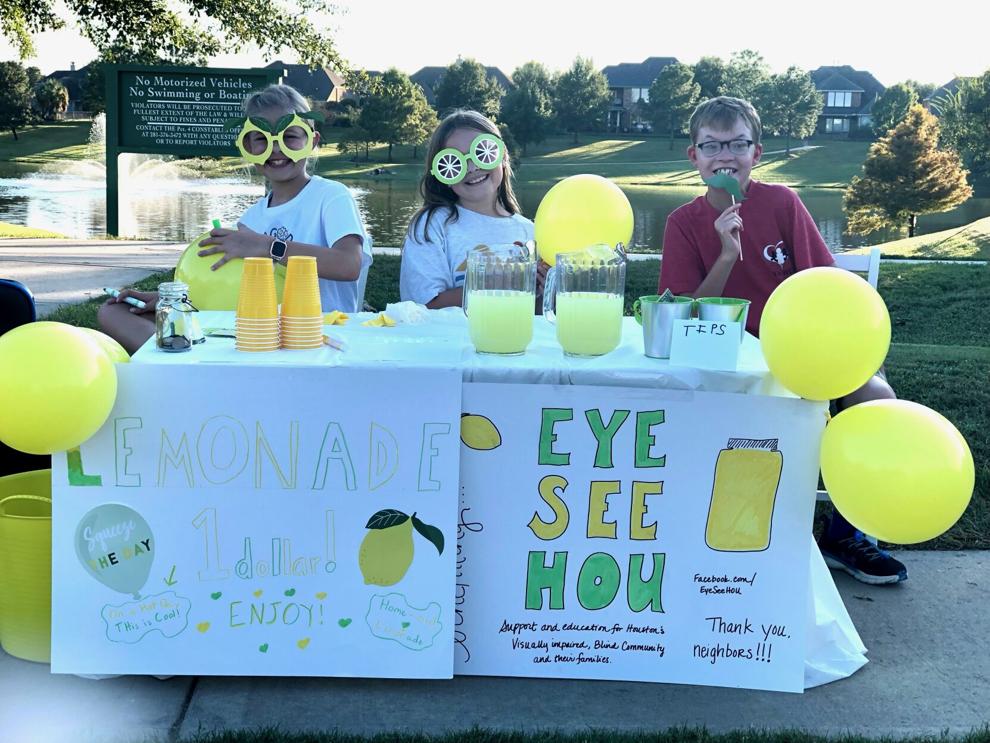 The next outreach activity for Eye See HOU was the "Lemon-Aid" stands, which Sherber organized. Among the participants was Garden Oaks resident Jennifer Perry, whose middle school-aged daughter and five of her friends operated a stand in late September at the Spark Park at Garden Oaks Montessori Magnet.
Perry said she's proud of her friend Sherber for starting a support organization and helping it gain momentum, which is why she agreed to help with the "Lemon-Aid" initiative. It also served as a learning experience for the six girls who operated the stand, some of whom have been classmates with Sherber's daughter.
"They all learned a lot more about vision issues and being visually impaired and the support you need from your community," Perry said. "I don't think they considered it until we kind of talked about it and talked about what this group is and is trying to achieve and the challenges that (Sherber's daughter) will have in the future. Hopefully, if this group is successful and can raise money or awareness and resources, maybe they'll find a cure."