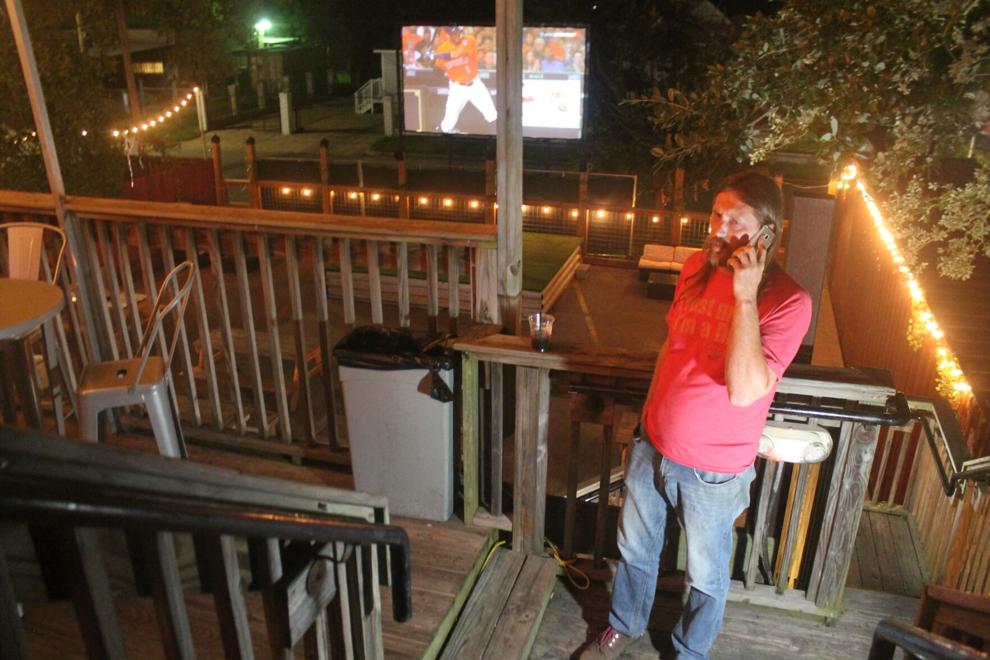 Greg Waligorski knows his neighbors are not happy.
At this point, though, he said he's not sure what he can do to change that while keeping his business viable.
Waligorski is the co-owner of Main Street Tap & Grill, 4002 N. Main St., which since opening in late 2019 has had nearly 200 noise complaints filed against it with the Houston Police Department.
Nearby residents said they also have been unsettled by acts of violence at the restaurant and bar in the eastern part of the Heights, where a man operating a "steak night" was injured in a shooting in the early hours of Aug. 14.
The shooting was an isolated incident committed by someone who lives nearby and was not a customer of the bar, according to Waligorski.
As for the noise created by live music performances on the back outdoor patio – which is directly across the street from houses to the north and east – Waligorski said he's tried to appease neighbors by limiting the shows to a few nights per week, utilizing a small number of speakers and placing a large, metal shipping container on the northeast corner of the property in an attempt to contain the sound.
"At the beginning of this, we tried really hard. We've been trying really hard to make things better," he said. "Every time we do something for the better, it's not enough or they want more. There's only so much you can do."
What nearby residents want, according to Montie Beach Civic Club member Tim Goings and two other neighborhood residents who live near Main Street Tap & Grill and asked to remain anonymous for fear of reprisal, is to see the bar shut down.
Its mixed beverage permit comes up for renewal on Dec. 5, according to the Texas Alcoholic Beverage Commission (TABC), and Goings said the residents plan to protest the permit renewal and are trying to convince their elected officials to do the same.
Goings said the Montie Beach Civic Club plans to discuss the issue at its Thursday meeting and invited Houston City Council member Karla Cisneros, State Sen. Carol Alvarado and State Rep. Penny Morales Shaw.
According to TABC rules, those eligible to protest the issuance of a license or permit to sell alcohol are those who live within 300 feet of the business or certain governmental officials at the city, county or state level.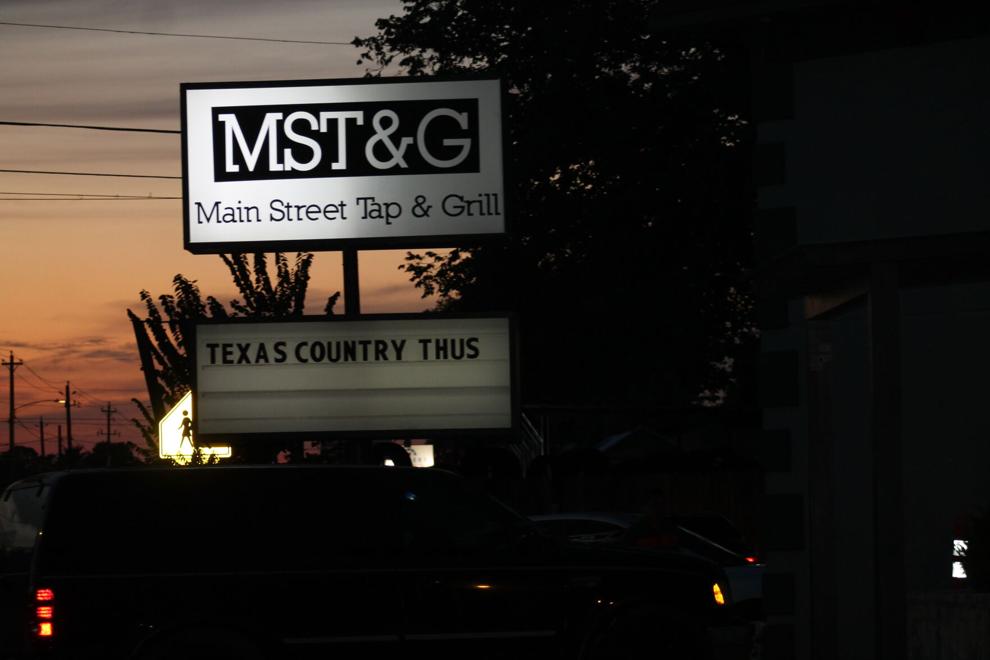 "What began earlier this spring as complaints about noise and disruptive late-night block parties at the Main Street Tap & Grill has escalated into frightened concern from surrounding neighborhoods about the increasing amount of violence and gunfire that are occurring there," Cisneros said in an emailed statement. "My council office has been working closely with the Central Division of the Houston Police Department to address issues as they have arisen. I appreciate the responsiveness of HPD to my team and to the residents as we work together to resolve what has become a dangerous situation."
On HPD's radar
It is unclear whether Cisneros, Alvarado, Shaw or any other local officials intend to protest the permit renewal for Main Street Tap & Grill. The two state legislators did not respond to messages seeking comment.
Waligorski acknowledged that HPD and the TABC have had regular presences at his bar, saying, "We see them all the time. We know them very well."
According to a list of HPD calls for service, obtained through an open records request, HPD's Differential Response Team (DRT) made a total of 10 visits to Main Street Tap & Grill during June, July and August. The DRT is a unit that works with community members and businesses to reduce crime and improve quality of life.
"It's very much on our radar," HPD spokesperson Kese Smith said. "We're continuing to work with the residents and the TABC to address community concerns, including responding to loud noise complaints, working with the business owner to lower the music and also issuing citations as needed. … The goal, obviously, is to keep the business owner in compliance with city ordinance and to address the quality of life for the residents."
HPD's calls-for-service log shows there were 192 loud noise complaints against Main Street Tap & Grill from Christmas Day in 2019 through the end of this August, including more than 110 calls this year. But responding officers found evidence of illegal noise levels fewer than 45 times, with citations having been issued on at least six of those occasions.
City ordinance requires sound in residential areas to be no more than 65 decibels during the day, between 8 a.m. and 10 p.m., and no more than 58 decibels at night. Violating the ordinance is punishable by a fine up to $1,000.
Waligorski admitted the noise complaints are "occasionally" valid, particularly when Main Street Tap & Grill has bands on week nights, but described the frequency of noise-related calls to HPD as undeservedly excessive.
"We are within our legal right to do what we're doing," he said.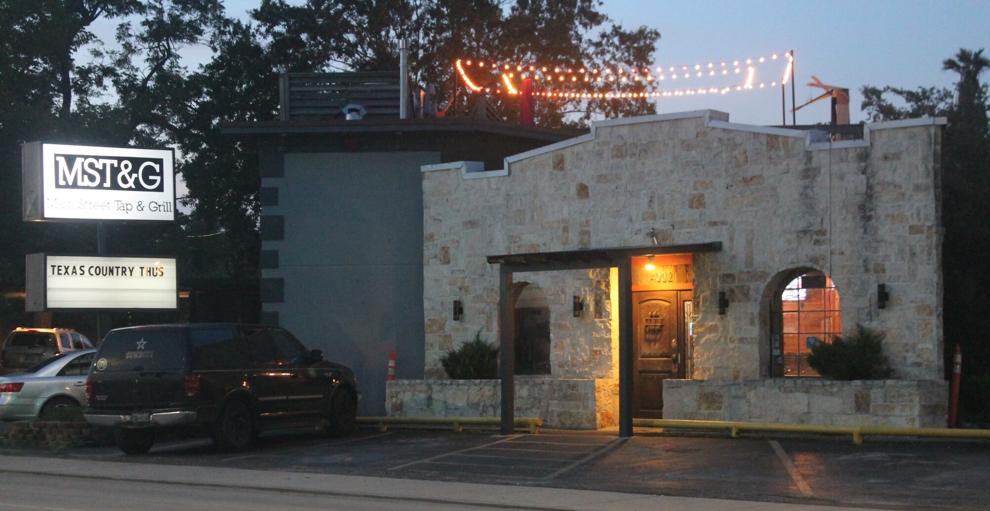 Goings and the two other nearby residents said they did not have any problems with the previous bar at 4002 N. Main St., Stuttgarden Tavern, and were not initially concerned about Main Street Tap & Grill. They said the loud-noise issue arose last summer, when the business with the rooftop patio converted its back parking lot into an expanded ground-level patio with a projector and stage and started holding outdoor concerts.
Waligorski said the move resulted in a spike in business, which he said was needed after a decline in revenue associated with the onset of the COVID-19 pandemic. The bar hosts DJs and bands that perform in a variety of musical genres, he said, from country and western to rock 'n' roll to hip-hop.
"The music is loud every weekend," Goings said. "I'm sure they were doing that to survive, but it has resulted in a nightmare for us in this neighborhood."
'Terrifying' trend
Even more concerning to the nearby residents are the incidents of violence at Main Street Tap & Grill.
In addition to the shooting last month - no arrests had been made as of Tuesday, according to HPD - two men were stabbed and another was shot during a fight that started in the bar and spilled into the parking lot in September of last year, according to a KHOU report.
During the last 13 months, according to HPD records, police also responded to seven assaults, one suicide and two other incidents in which a gun was discharged at the business.
"Especially the shooting that happened on Aug. 14, that was terrifying to me," a nearby resident said.
Waligorski said he also is concerned about violence at his business, adding that he recently enlisted armed security guards.
But he said the string of incidents is not indicative of his clientele, which he described as diverse and mostly law-abiding. He also disputed claims from nearby residents that there are illegal drugs and gang-related activity at his bar.
"We cater to not just one specific demographic," Waligorski said. "I think if people in the neighborhood came more, they would see that. But they don't, and they haven't really since I opened. It's hard to cater to a community that doesn't support you or has never supported you."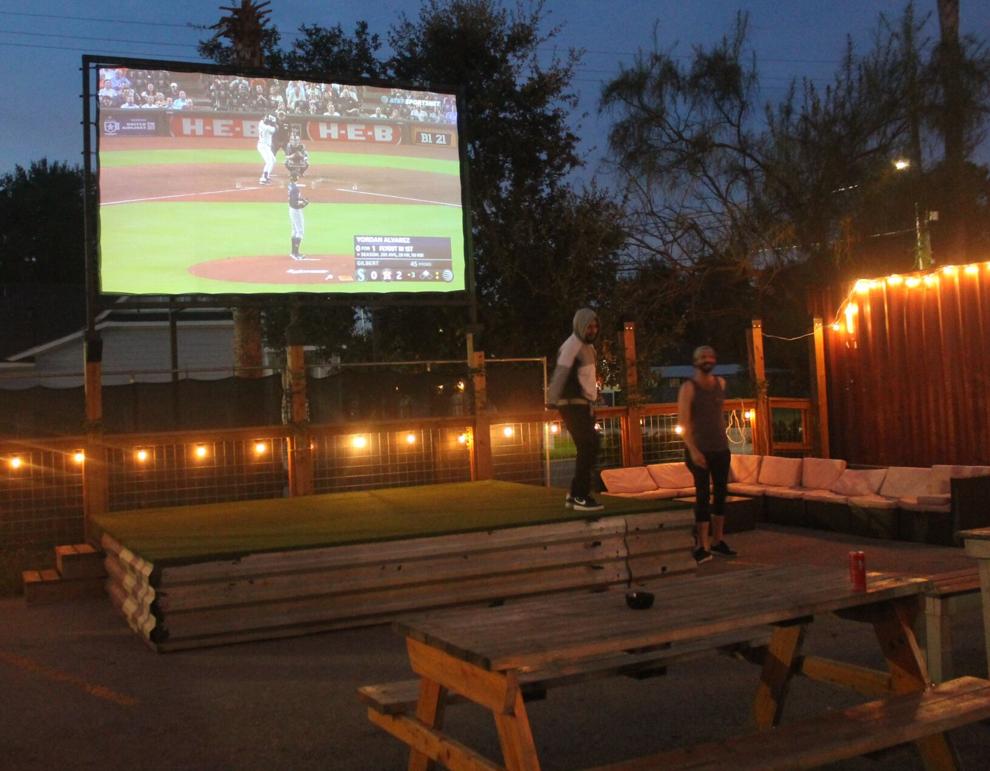 By continuing to host bands amidst a string of noise complaints, one of the nearby residents said Main Street Tap & Grill is "just shooting the middle finger at all of us." Waligorski said the events have been good for his business, so he intends to continue hosting them.
When told about the effort to have his bar shut down, Waligorski said, "Good luck," adding that Main Street Tap & Grill hasn't committed violations that would warrant such an action by the TABC.
According to the state commission, criminal activity or illegal alcohol sales could be a valid reason for a permit denial, while noise is not.
"I want this bar gone and want it to be as far away as possible," a resident said. "I don't want to be tied up in this."