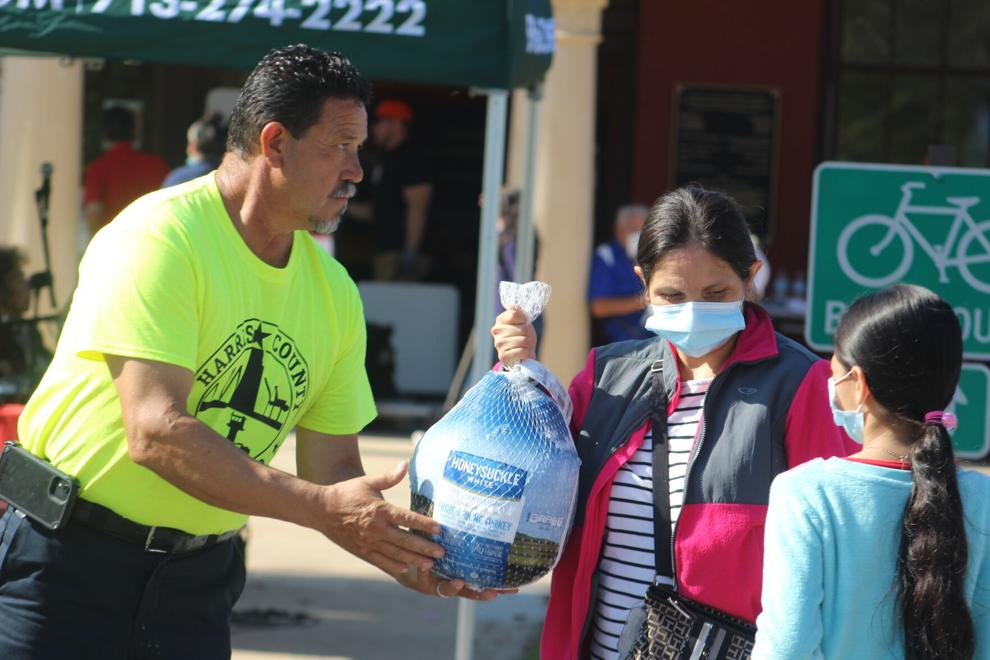 With the holiday season kicking into high gear this week, many families will likely gather around the table to celebrate the time and fellowship with one another over a bountiful Thanksgiving meal.
For a few hundred families in the Near Northside area, that opportunity will be a direct result of an effort by the office of Harris County Precinct 2 Commissioner Adrian Garcia over the weekend. Last Saturday, Garcia's office hosted its third annual Thanksgiving turkey giveaway at two locations, including the Leonel Castillo Community Center at 2101 South St.
Garcia's office partnered with the Houston Food Bank to give away 1,000 turkeys in all – 500 at each site – along with complete Thanksgiving meals that included chips, fruit, bread and more.
"(Giveaways) are always something that's been in my heart. But to do it at this level and magnitude is something we've never been able to do until now," said Garcia, who previously served with former Mayor Lee Brown's office and later as Harris County Sheriff. "Nobody ever predicted a pandemic, so I'm just grateful that we can do a whole meal for these families so their holidays can be as good as possible."
Beginning at 9 a.m. Saturday, a line of cars stretched from the intersection of White Oak Drive and South Street – where the community center is located – back at least a mile waiting to receive their all-in-one Thanksgiving meal at the drive-through event.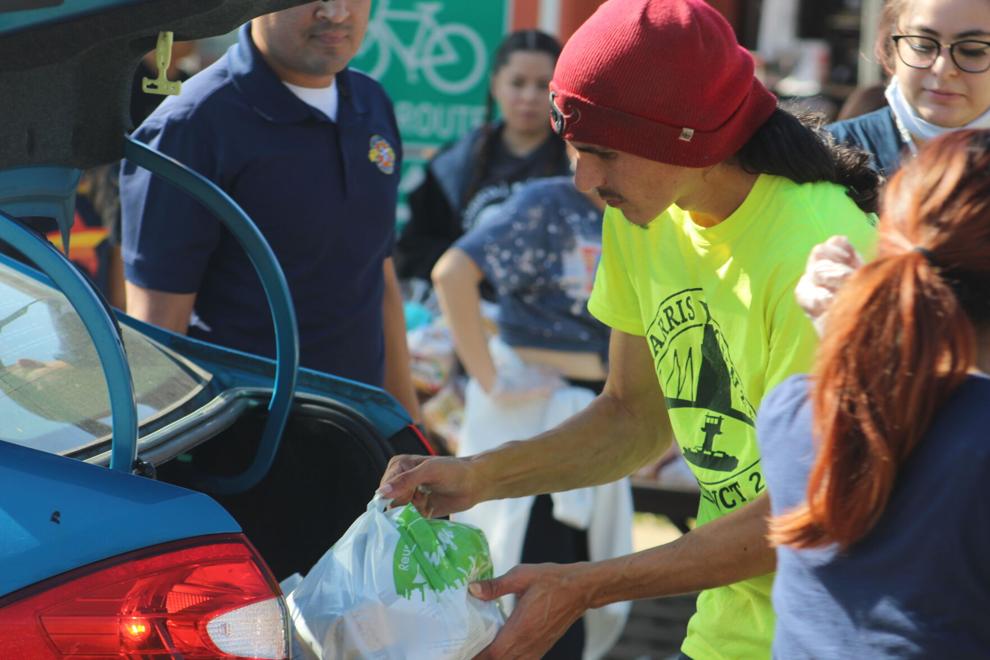 Officials simultaneously expressed satisfaction that turnout was what it turned out to be, while acknowledging that it is also symbolic of a greater need in the Northside area and the region as a whole as a result of the ongoing COVID-19 pandemic.
"It's become the norm, but I'm happy that we're in a position to respond as elected officials. We're elected to make policy and pass laws – but this is part of our calling now, to make sure that we reach (communities) where they're at," said State Rep. Penny Morales Shaw, whose District 148 includes Northside as well as the Heights and portions of Garden Oaks and Oak Forest. "People are having hardships, and if we can bring them resources, we should relieve that hardship. We want them to see that we do care."
Among those out volunteering was Houston ISD trustee Elizabeth Santos, whose District I includes Northside. Santos grew up in the area, attending nearby Herrera and Janowski elementary schools and Burbank Middle School.
"Every opportunity that the community has to come together is one that we did not have last year," Santos said. "Normalcy is something we want to strive to get back to. Community is the No. 1thing here – any chance that we have to come together is going to benefit one another. So many things are up in the air right now. We don't know what everyone else is going through – we might be fine, but not everybody else is."
Santos is also a former teacher at Northside High School and said seeing the community she has long been connected with benefit from giveaways like Saturday's was a blessing.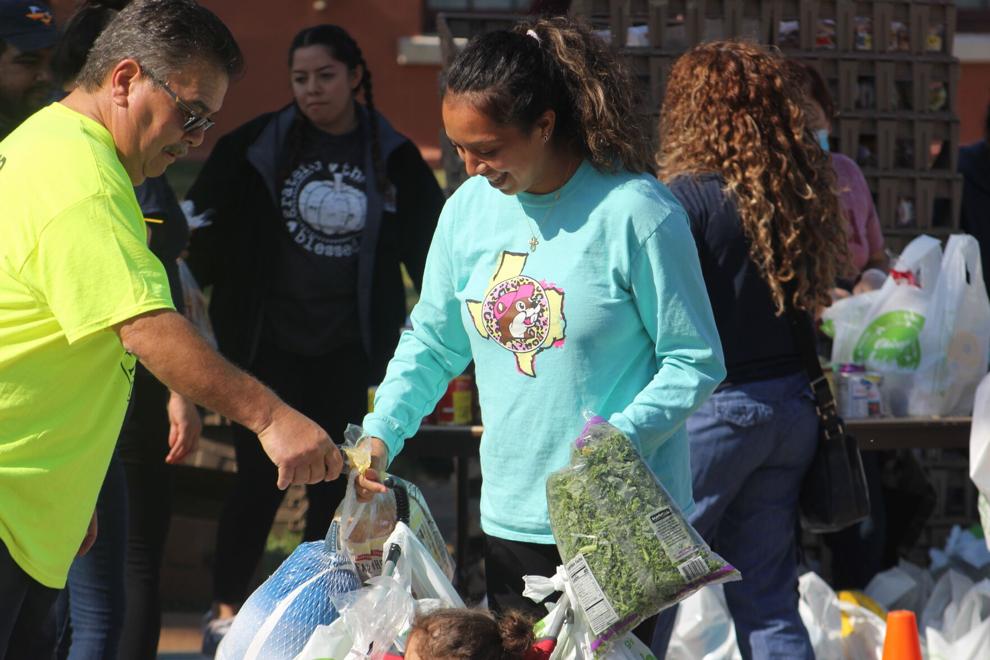 "Opportunities to give to the community despite COVID is needed right now," she said. "COVID has made things a lot more difficult – but bringing people together, especially during the holidays, is great."
Garcia said Saturday's giveaways were the second of two multi-location events held last week. In total, he said the plan was to give away 2,000 turkeys and complete Thanksgiving meals by the time supplies were gone.
It's just the latest in his office's efforts, he said, to provide the easing of burdens for those in his precinct during the pandemic. Santos said there have been other food drives as well as free vaccination events for community members who need them.
"In some cases, this food seems like it was the only food (those families) would have had during these days," Garcia said. "These lines wouldn't be as long as they are if it weren't for the pandemic. It really just puts a lot of weight on my shoulders to do as much as we can. I'm glad we can do what we can now, and hopefully we're able to do more in the future."