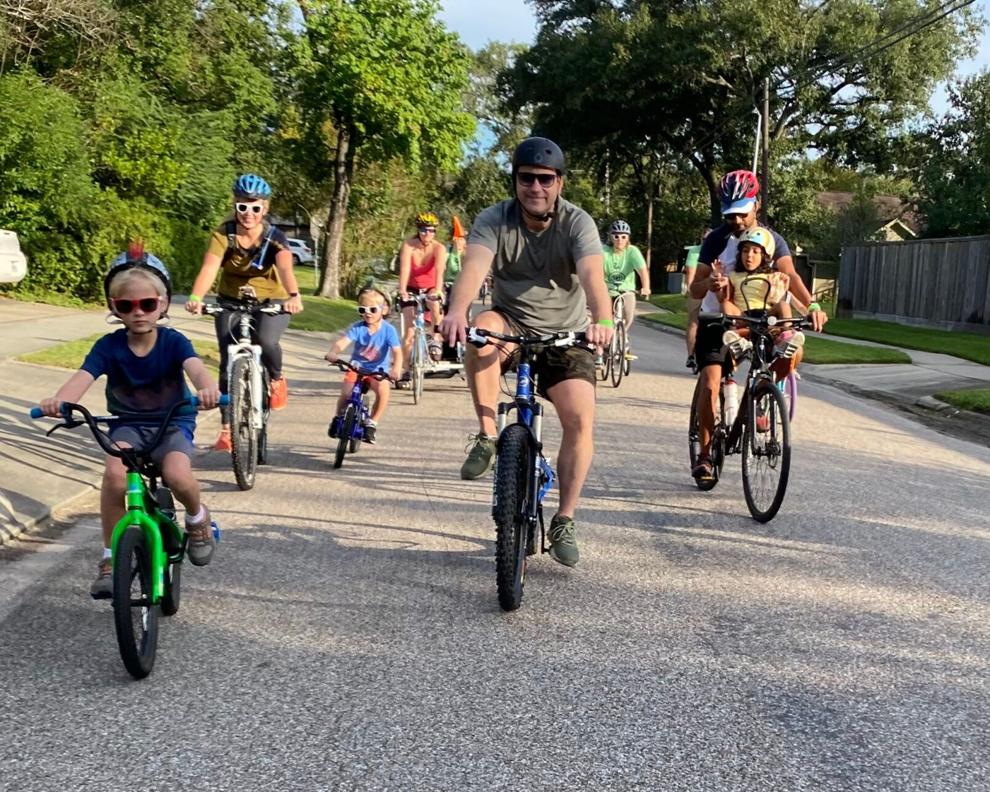 There were leftover event T-shirts the last time Le Tour de Oak Forest was held, in 2019, when an estimated 100 people participated in the community bicycle ride around the neighborhood. So Amar Mohite, this year's event co-chair along with his wife, Ujari, made a conservative estimate and ordered 130 T-shirts for last weekend's ride.
He ended up running out, so not everyone who participated received one, at least not yet.
"I'm working on the list of people I owe T-shirts. I'm going to have to reprint the T-shirts," Mohite said. "On the last day we saw a lot of registrations."
And that was a good thing, according to Mohite and event founder Lucy Fisher Cain, who called the 2021 rendition of Le Tour de Oak Forest a "success." It was not held last year because of the COVID-19 pandemic.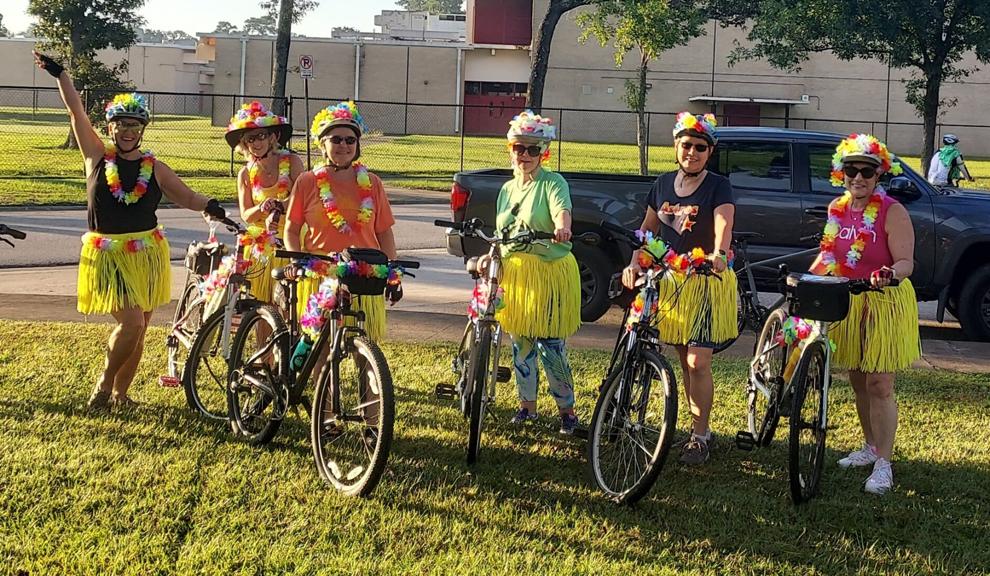 Mohite said roughly 150 neighborhood residents turned out for this year's family-friendly, 9.1-mile bike ride all around Oak Forest, which was held on a picture-perfect morning Oct. 9. There were no accidents, according to Mohite, and the event raised money for the Oak Forest Homeowners Association's annual contract with S.E.A.L Security Solutions, which patrols the neighborhood.
"Since the pandemic (started), we have not had any large social events," Mohite said. "So this was the first time people were sort of coming together as a community. It was a great turnout."
Le Tour de Oak Forest started at Hope Episcopal Church, 1613 W. 43rd St., which provided breakfast for the riders. After the ride, Kona Ice had a truck on hand to offer shaved ice to those who wanted to cool off and refresh.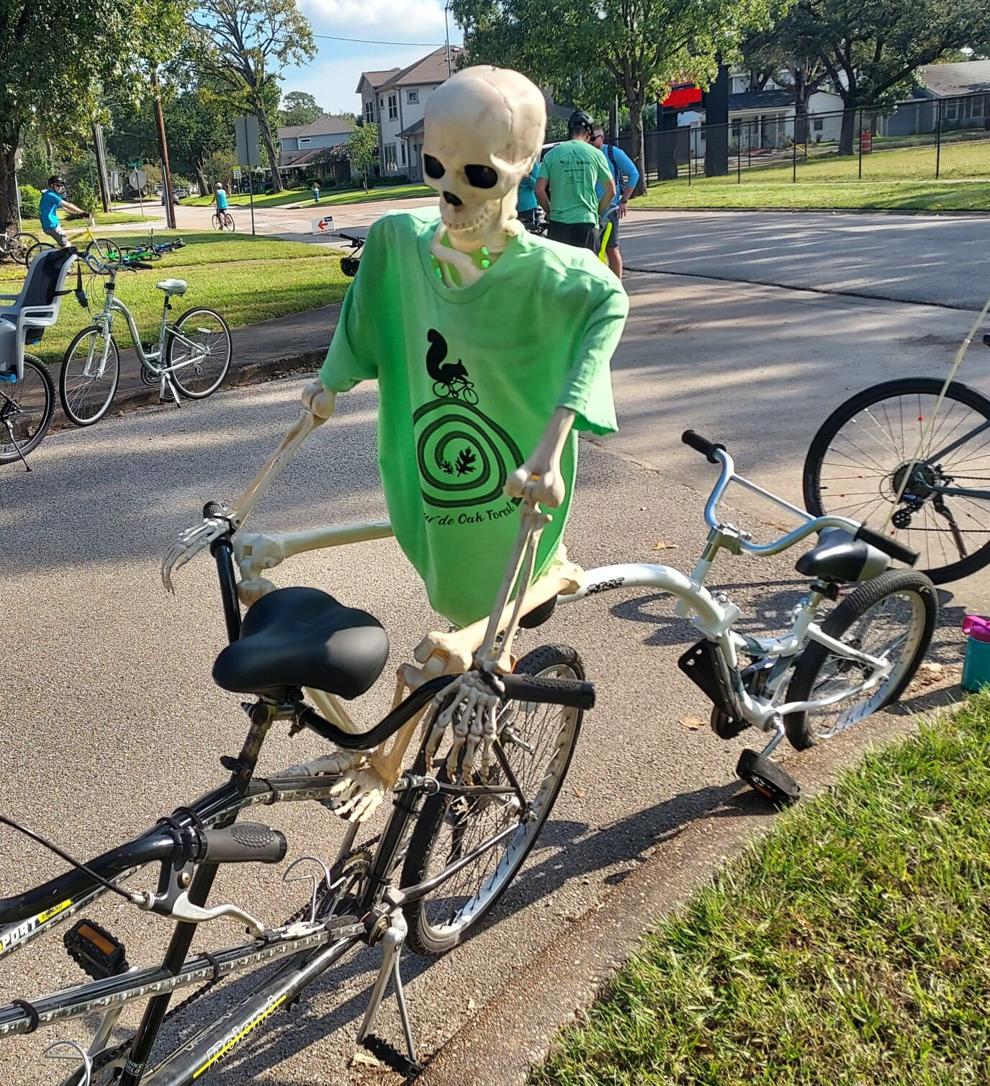 The event also had somewhat of a Halloween theme, with participants encouraged to dress up in costumes. A group of women wore Hawaiian leis, and someone placed a skeleton wearing a Le Tour de Oak Forest T-shirt on the back seat of a tandem bike.
"Kids also decorated their bikes," Mohite said. "I was most excited to see a lot of kids. That is really what you want to see in a neighborhood bike ride. We saw a lot of kids out there of different ages."
Mohite also thanked the neighborhood residents who volunteered, such as those who served as ride marshals.
Le Tour de Oak Forest ended up needing the help, because of the surge of registrants shortly before the event.
"I think the community was excited," Mohite said. "It was a really good event."