Dear Tabby,
I have a cat and would love some tips on keeping loose litter at bay! Litter gets tracked all over the house and it's pretty gross–help!
Not a Lover of Litter in Garden Oaks
Dear Not a Lover of Litter,
Cats are such wonderful pets … low maintenance, warm, cuddly and graceful. Maybe this is why it's so hard to come to grips with one of the least pleasant parts of cat ownership: kitty litter.
As you probably know, there are a multitude of types of kitty litter on the market. There's clay, silica gel, pine, wheat, grass and even walnut shell litter, but clay is the easiest to come by and most popular for cat owners. One downside of clay is the fact that it gets everywhere. Your cat likely kicks it out of the box, then tracks it on her feet all around the house. So, cat owners everywhere are used to the daily floor sweeping and vacuuming to keep litter in check–but even that doesn't always work.
So, what are your options for making litter tracking a thing of the past?
Switch to different type
Users of silica gel, wheat, corn and other all-natural litters love the fact these types of litter are larger in size and, thus, don't create the dust and litter tracking that clay litter does. These litters typically cost a bit more, though, and you'll want to gradually introduce a new type of litter to your cat, to ensure she doesn't go off of the litter box all together.
Reposition your litter box
If you have a hood on your litter box, try turning the box so the opening is facing a wall (obviously, with enough space for your cat to get in and out). This small rearrangement of the box might keep some of the wayward litter from scattering too far.
Litter mat
Get an inexpensive mat for outside of the litter box which will help to trap and collect stray litter before it gets too far.
Top-entry boxes
Provided your cat isn't elderly or very young, consider a top-entry litter box. These really do a great job of keeping the litter inside of the box and even do a decent job of collecting the litter that kitty has on her feet before she jumps off of the box.
Rethink where box is located
If all else fails, you might just resign yourself to living with a little wayward kitty litter as most cat lovers do. The key here, though, is to make sure the litter box lives somewhere far from areas where you definitely don't want stray litter–like the kitchen or your bedroom!
Do you have a question for Tabby? Email her at deartabby questions@gmail.com.
Pet of the Week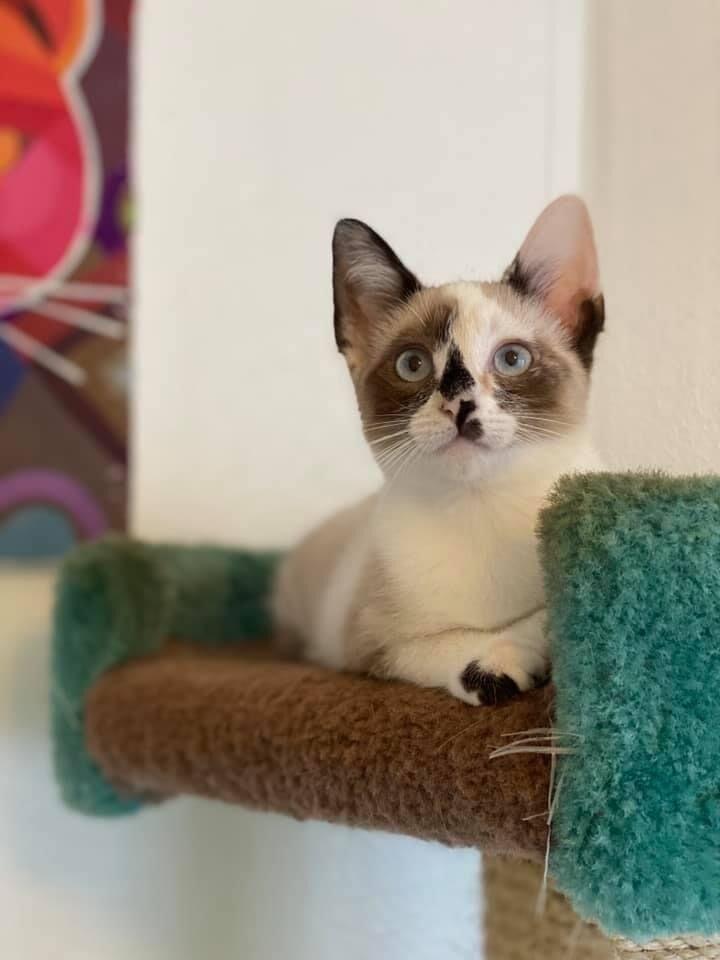 Meet Arissa. This 7-month-old stunner is a Snowshoe Siamese who was born to a mother cat, rescued by a kind family. So, Arissa and her littermates have been in foster care since they were born, where they were socialized, doted on and played with constantly. Now, this little beauty is ready to find her forever family in 2021! To learn more about Arissa and other adoptable kitties, go to www.saveacatrescue.org.