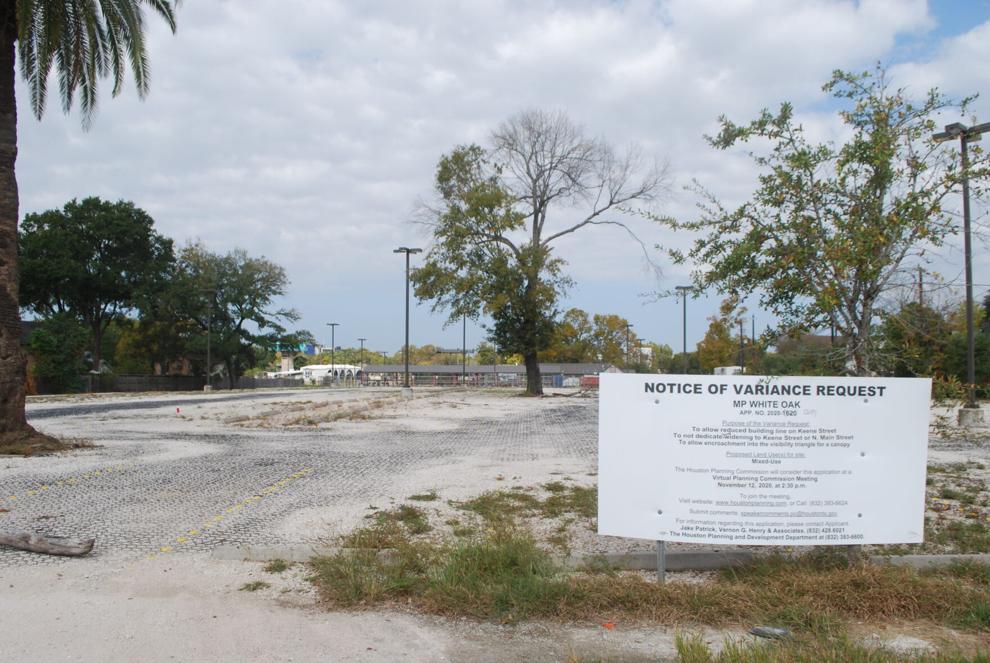 Wendy Parker has lived in the Germantown neighborhood, a triangle between Houston Avenue and I-45, since White Oak Music Hall opened in 2016.
While noise and litter from concerts there – pre-COVID-19 – have been an issue for Parker and her husband, it is the parking issues that have most affected the family.
"When there were larger events, there was traffic all down the street and trash," Parker said. "My husband would go out to talk to people who parked too close to the driveway exit."
Now that W2 Development Partners, who own White Oak Music Hall at 2915 N. Main St., have sold land they were using for parking to Marquette, a Chicago-based real estate company that plans to build a five-story apartment complex, residents wonder if their streets will become even more congested during future concerts.
"Some nearby neighborhoods have gotten residential permit parking, but we shouldn't have to go through the process for that," Parker said. "Nobody has garages on this street. We don't want to see it packed with cars."
Parker said she has reached out to Houston City Council member Karla Cisneros, who represents the neighborhood as part of District H. Cisneros confirmed she is hearing from residents who want to know how White Oak Music Hall will be allowed to continue having large concerts with fewer parking spaces than is required by the city.
"They are very concerned that the already small and overutilized neighborhood streets will be overrun by vehicles parking to visit the venue," she said.
Dipti Mathur with the city's Planning and Development Department said per the latest approved site plan, the venue is required to have 448 spaces after all the allowable reductions, such as for transit-oriented and bicycle reductions. Parking for nearby Raven Tower is part of the overall shared parking plan with a requirement of 164 spaces after a bike reduction of 10 percent.
Mathur said the planning department approved a site plan in March 2014 based on the understanding the outdoor concerts would be limited to a few special events.
"As soon as we understood that the outdoor events would be more frequent, the owner was required to include the outdoor space in their parking calculations," she said. "The revision to address the re-calculated parking requirements was approved in July of 2016."
W2 Development Partners did not respond to an email seeking comment. The property they sold to Marquette was being utilized for 300 parking spaces.
Mathur said White Oak Music Hall has been contacted by the planning department. Cisneros said the venue has 60-90 days to address the issue.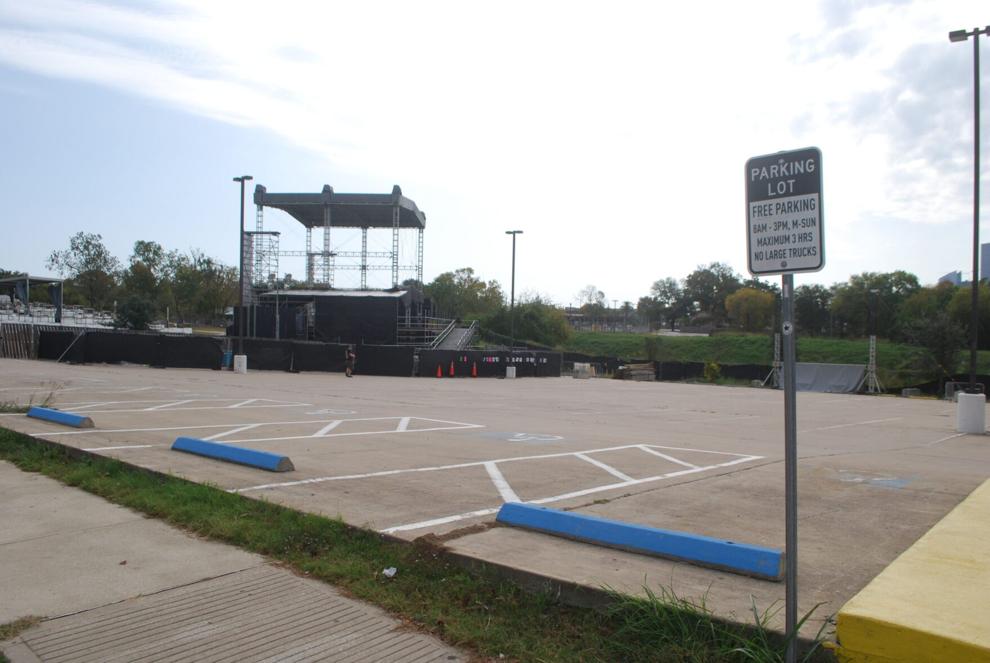 "They are aware that they have to provide an updated site plan and provide for the spaces they will be short once Lot E parking is removed," Mathur said. "We have not seen a revised site plan to date."
According to the website for White Oak Music Hall, its next scheduled concert is Robert Earl Keen on Nov. 21.
Application details from the Marquette project show proposed parking that will be above ground. Cisneros said she understands the planning department sees no issue with the Marquette development.
"If there is an event at (White Oak Music Hall) that is an issue, the planning department would not ask this development to mitigate the traffic as it is not their traffic," Cisneros said.
The issues between the music venue and nearby neighborhoods like Woodland Heights and Germantown are longstanding.
Cisneros said when she joined city council, she inherited the new White Oak Music Hall project that was in the process of being constructed.
"The developers and the neighborhood had already been working together for about two years, and at that time, they had a signed Memorandum of Understanding between them," she said.
Cisneros said that as the dispute between some residents and White Oak Music Hall developed, she worked to ensure the process of engagement was fair and all sides were heard.
"When the relationship fell apart, a group of residents sued the music hall and later added the City of Houston to their suit," she said. "When they named the city as a party to the suit, it effectively eliminated my ability to continue to mediate a resolution."
Parker, who was not part of the lawsuit, said she has been concerned about the development from the beginning.
"Our frustrations haven't ceased after four years and this is just another issue the venue has produced that will add to those frustrations," she said. "It just continues to get worse. We want to hold the city to enforce the (off-street parking) ordinance."