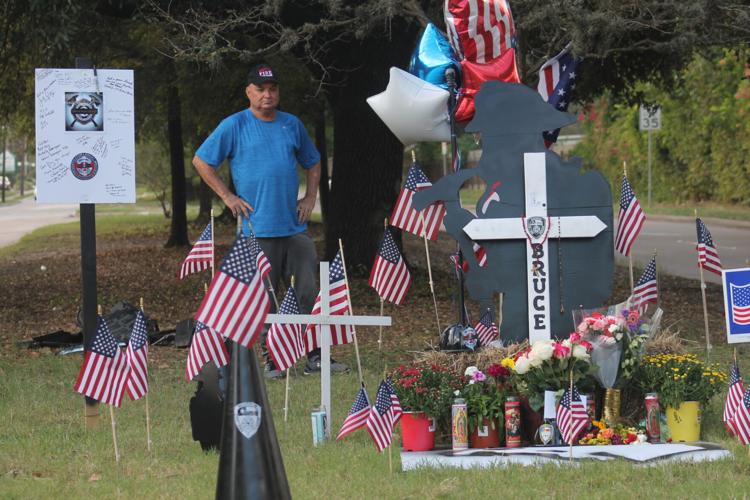 While many of us will likely want to forget as much about 2020 as possible the moment the clock strikes midnight on New Year's Eve, it wasn't all bad. In fact, there are plenty of things to celebrate as we turn the calendar to 2021.
Though COVID-19 was a major storyline in the Heights, Garden Oaks, Oak Forest and surrounding north Houston neighborhoods, it was far from the only one.
So while we would never gloss over what has been a tumultuous year for many Houstonians, there are also plenty of instances that have showcased the spirit and resolve of the community. Below are the 10 stories, as selected by our staff, that most defined the year in our area:
COVID has widespread impact on area
Few stories about 2020 would be complete without noting the impact of the COVID-19 pandemic. When it reached the Houston region in March, the coronavirus forced the temporary closure of businesses, schools and churches, with many shifting to operating remotely.
Many are still operating virtually or with limited in-person capacities. Some local restaurants and other businesses were forced to shutter altogether because of the economic downturn associated with the pandemic.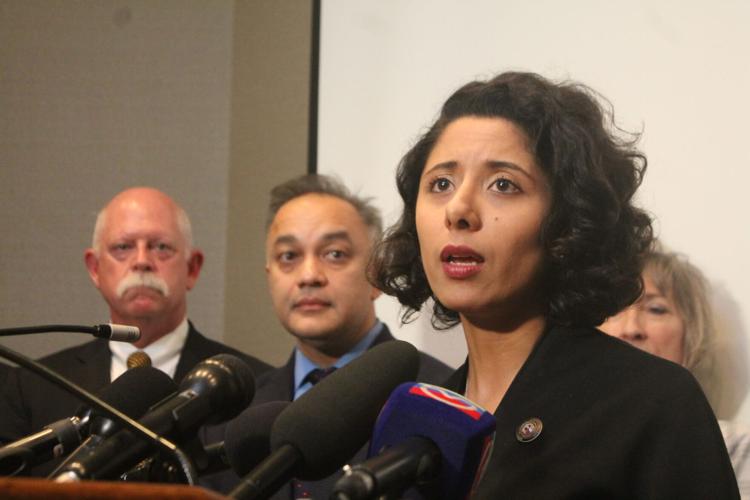 The popular White Linen Night in the Heights event, in which thousands of people wear white and gather on West 19th Street, was scrapped over the summer. The traditional Lights in the Heights event suffered the same fate in the winter.
But everyday heroes still walked among us amidst the chaos. Among them were longtime Garden Oaks resident Sherry Chavez, who works as a nurse at a Houston Methodist Emergency Care Center; Cpl. Santos Torres, who patrols Garden Oaks for the Harris County Precinct 1 Constable's Office; Oak Forest resident of the Houston Fire Department; and Ariel Gray, a cashier at the H-E-B grocery store in the Heights.
To show their appreciation for Chavez's bravery in performing her job, her neighbors gave her gifts and a surprise sendoff early one morning.
Heights alley issues come to a head
The City of Houston's stance on alleys in the Heights, along with who owns them, who can use them and who is responsible for maintaining them, has been a hot-button issue for neighborhood residents as well as developers in the area. Ownership may rest with the heirs to Heights founder O.M. Carter, who platted the neighborhood in the late 1800s, which seems to have impacted the way the alleys are treated by the city.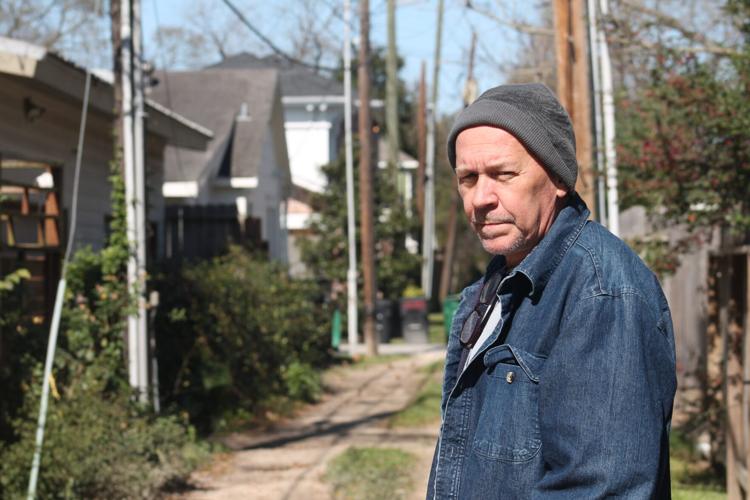 A 2019 policy change by the City Engineer at the time affected the business of Harvard Heights Construction owner Mike Shelton, who said the city stopped granting alley access for garage apartments unless the property owner upgraded the drainage infrastructure in the alley. At the same time, property owners have been told most of the Heights alleys are private and the city will not intervene in obstruction disputes.
A meeting about the alleys was held in October between neighborhood and city representatives. A Houston Public Works spokesperson said the city plans to re-evaluate its position on the alleys, and come up with clearer directives for property owners, in the spring.
Traffic safety projects jump to forefront
The Texas Department of Transportation granted the requests of Oak Forest residents Don Davis and Chris Rich, who petitioned the City of Houston for speed cushions in the summer of 2018 and last summer put another petition together asking for Berendo Street and Hewitt Drive to be partially or completely closed to the frontage road traveling westbound on U.S. 290 to prevent cut-through traffic. The city and TxDOT collaborated with neighborhood residents and partially closed the streets in the fall.
Residents of Garden Oaks and Oak Forest have long considered West 43rd Street a troublesome stretch. Since 2015, there have been hundreds of accidents on 43rd between Watonga Boulevard to the west and North Shepherd Drive to the east. The dangers of 43rd were magnified in July, when 46-year-old Oak Forest resident Karen Yager was struck and killed by a suspected drunk driver at the intersection of 43rd and Cheshire Lane.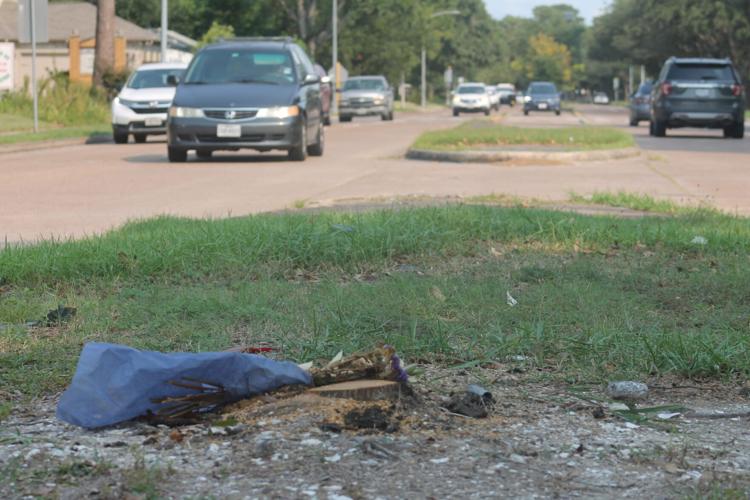 Parents of students at nearby Frank Black Middle School have since requested a traffic signal one block away at 43rd and Chantilly Lane. Another group of parents asked the city to add pedestrian signals at the intersection of Ella Boulevard and Thornton Road, where Frank Black Students like to ride their bicycles, and the request was granted in December.
The city continued to explore its vision for the 11th Street Bikeway in the Heights, with a virtual community engagement meeting held in mid-December to discuss the design phase. In addition to installing bicycle lanes between North Shepherd Drive and Michaux Street, reducing vehicular traffic lanes along the 1.5-mile stretch and constructing a median refuge island at 11th and Nicholson – where the Heights Hike-and-Bike Trail crosses 11th – the project now includes some traffic reconfigurations to the east. The city is proposing the addition of bike lanes along Michaux from 11th to Stude Park to the south, with another median refuge island planned for the intersection of Michaux and White Oak Drive a little north of the park.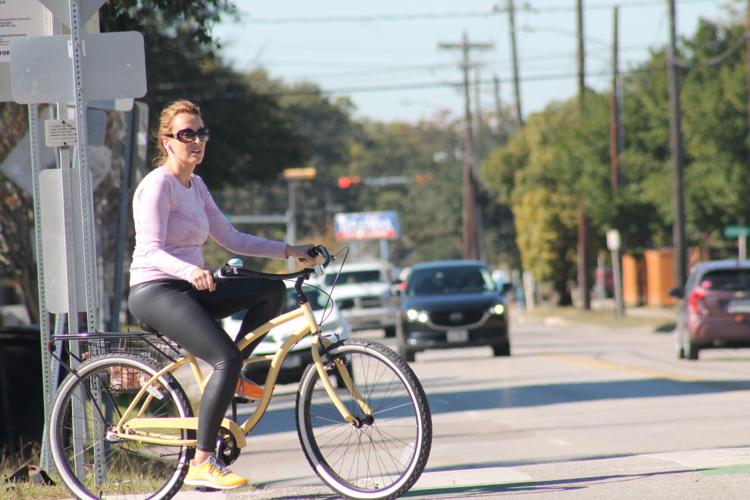 Multiple streets in the Garden Oaks, Shepherd Park and Oak Forest neighborhoods recently became more walkable as part of the Houston Public Works Sidewalk Program, which fulfills requests for sidewalks made by schools, people with disabilities and businesses along major thoroughfares.
A wheelchair-accessible sidewalk was paved over the summer along Dunsmere Road across from Shepherd Park, and 1,950 feet of sidewalk was installed on Du Barry Lane between Oak Forest Drive and Ella Boulevard in response to another pedestrian accessibility request. Three other projects were also completed in response to multiple school-related requests.
In other major traffic news, TxDOT pushed forward with its plan to expand I-45 despite pushback from impacted residents, funding sources were secured for the Shepherd-Durham Major Investment Project and the city unveiled its plan for Phases 2 and 3 of the Garden Oaks/Shepherd Park Drainage Project.
Sears shutters on North Shepherd
When news broke about the closure of the long-standing Sears store at 4900 North Shepherd Dr. – a fixture in the community since 1949 – it prompted an outpouring of reactions from employees and customers who had frequented it.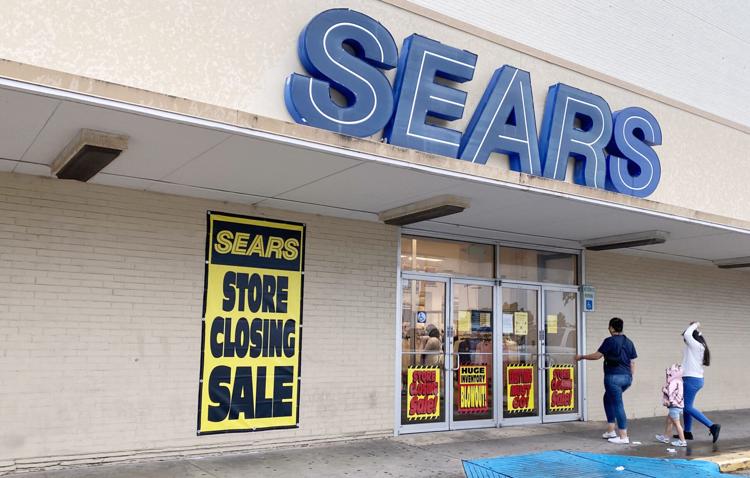 Now, the one-time icon has been reduced to an abandoned lot along North Shepherd and left passersby to wonder what will become of the property, which is valued at more than $6.4 million by the Harris County Appraisal District.
Sears, which was founded more than 125 years ago, filed for bankruptcy in 2018 and subsequently closed hundreds of stores across the country. The closure of the Garden Oaks store, which had endeared itself to generations of local residents, had been expected but still shook the community.
Acres Homes wins fight against concrete batch plant
Since 2015, residents of Acres Homes had endured living next to a planned concrete batch plant site that Soto Ready Mix had occupied at 3411 De Soto St. Residents spent the better part of the last two years trying to run the company out of the neighborhood as it attempted to become a facility that mixes and produces concrete, a notoriously dusty process that affects air quality and the health of those nearby.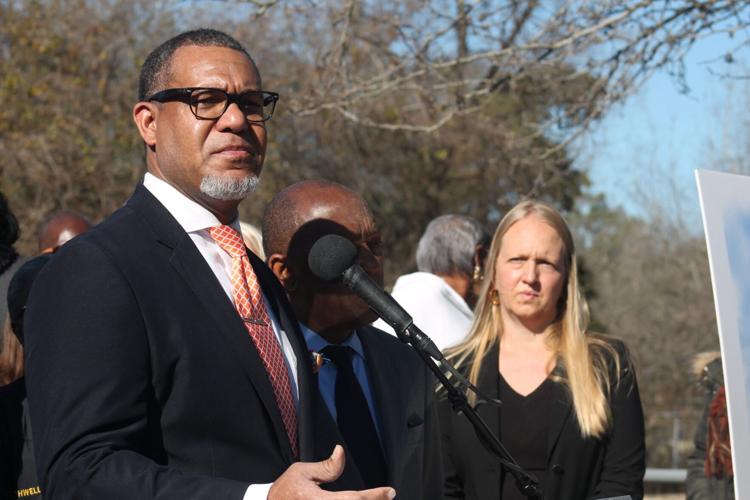 In January, the company agreed to withdraw its permit application with the Texas Commission on Environmental Quality (TCEQ) after impacted residents challenged the application. The residents' fight was fortified by elected officials at the municipal, state and federal level such as Houston Mayor Sylvester Turner, U.S. Rep. Sheila Jackson Lee, State Rep. Jarvis Johnson and State Sen. John Whitmire.
Unexpected losses strike community
Community members mourned the death and celebrated the lives of residents who lost their lives during the course of the year, from COVID-19 and other causes.
Heights resident Macario Ramirez, who had operated Casa Ramirez Folkart Gallery with his wife since 1984 at 241 W. 19th St., died June 10 of rapid heart failure at the age of 86. His wife Chrissie Dickerson Ramirez put together "Un Gran Altar" in his honor ahead of Dia de los Muertos, the celebration of which is a longstanding tradition at Casa Ramirez.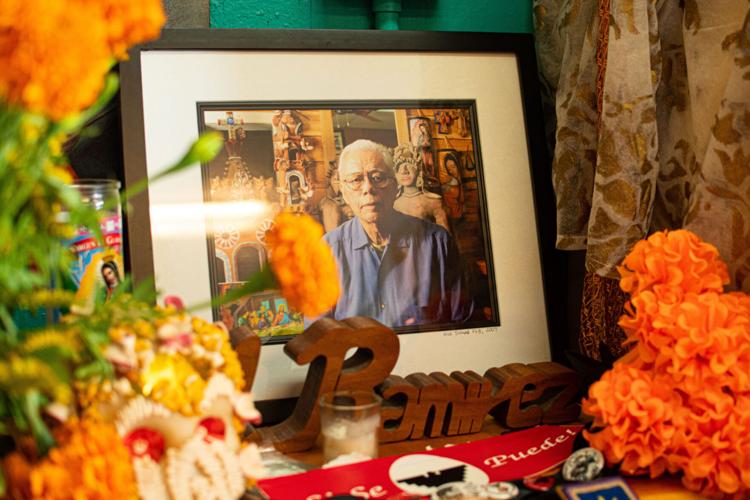 A few weeks later, the community lost longtime Tony's Mexican Restaurant owner Tony Vega to a heart attack the night of July 2. Vega lived close to his Heights-area restaurant, founded in 1992 and located at 2222 Ella Blvd., was the pastor at a non-denominational Christian church next door and sent six of his children to New Heights Christian Academy in Oak Forest. Vega is remembered as a friendly man of faith who always greeted customers with his trademark "Welcome home."
The neighborhood also lost Kenny Ray Kearns, a lifelong area resident and Waltrip High School graduate who owned The Dutchman bar in Oak Forest, on Aug. 11 after a short bout with lung cancer. He was 60.
COVID-19 took the lives of Don Jose Mexican Restaurant owner Luis Hermosillo, 73, and 61–year-old general manager Carlos Garcia. The men worked at the popular local restaurant for more than 40 years and died three days apart.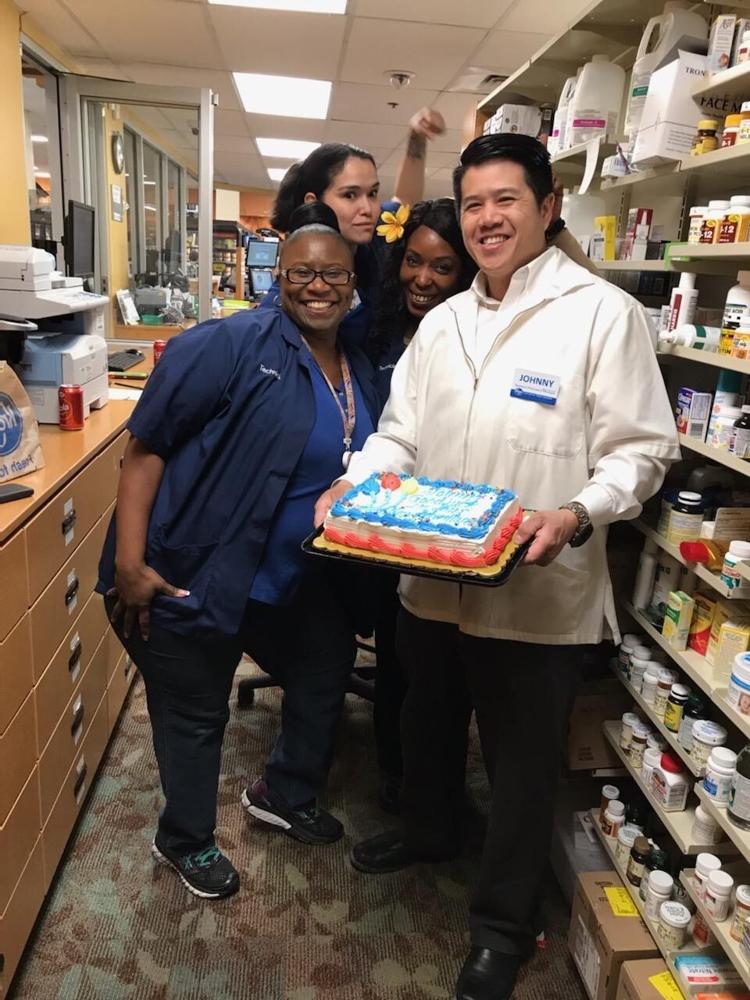 More tragedy struck Oct. 24, when 50-year-old Samantha Amos was killed after being rear-ended by an alleged drunk driver in the 6900 block of North Shepherd Drive, according to the Houston Police Department. Amos worked at the Kroger at West 43rd Street and Ella Boulevard for nearly two decades and endeared herself to the community with her infectious smile and upbeat personality.
String of fires ends in tragedy
The Heights and Oak Forest areas were stricken by a string of apparent arson incidents in October, and the ordeal ended tragically. Houston Fire Department arson investigator Lemuel Bruce, 44, was shot and killed Oct. 16 while investigating in the Timbergrove area.
The Houston Police Department said a suspected arsonist, 30-year-old Joshua De La Cerda, was involved in the shootout and found dead at the scene with an "apparent self-inflicted gunshot wound."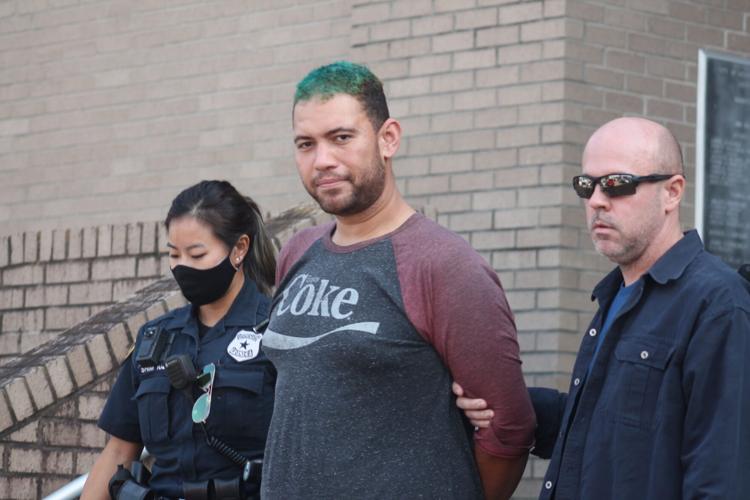 Less than a week earlier, the fire department arrested 28-year-old Joshua Rauch, who it said was suspected of starting at least seven fires in the Acres Homes, Oak Forest and Heights areas on the morning of Oct. 7.
Affordable housing projects enter area
Multiple affordable housing projects made their way into the area during 2020.
One of the more controversial projects which faced significant pushback from area residents was the Dian Street Villas, a 108-unit, mixed-income apartment complex planned for 1433 Dian St. Residents thought they had successfully thwarted the project on June 23 when Texas Inter-Faith Housing's application for 9 percent federal housing tax credits was terminated by the Texas Department of Housing and Community Affairs (TDHCA).
But on July 9, TDHCA executive director Bobby Wilkinson reinstated the application after an appeal by the developer, which was eventually awarded the tax credits to help fund the project.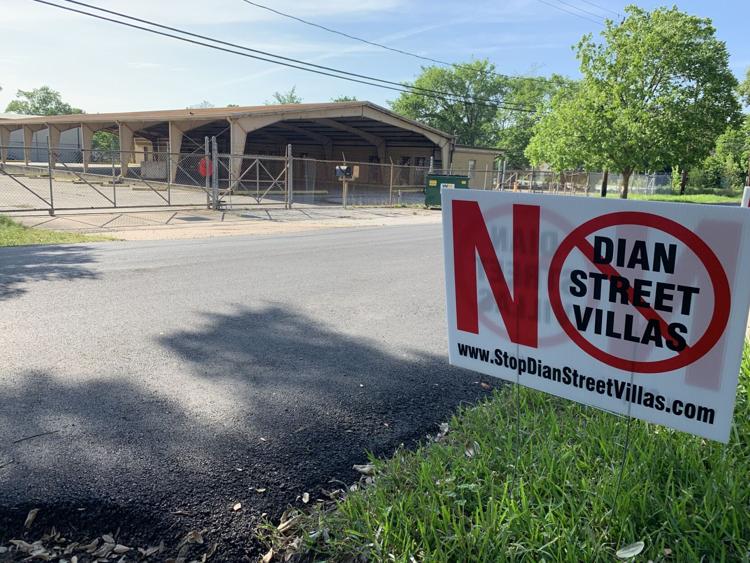 Then in September, the Houston City Council passed an ordinance providing more than a $9 million loan to Avenue, a nonprofit housing developer based in Houston, using Hurricane Harvey Community Development Block Grant Disaster Recovery funds for its Avenue on 34th development at the site of the former Doyle's Restaurant. Construction started in December at 2136 W. 34th St., with the project described as a "70-unit, garden-style affordable rental development targeted for families." The complex will feature one-, two- and three-bedroom units serving low- to moderate-income households at 30, 50, 60 and 80 percent of the area median income.
Additional complexes in the area include Lincoln Heights, a four-story apartment complex in the Brooke Smith area, and Durham Heights, a 281-unit, multi-family development from Houston-based Slate Real Estate Partners at 720 W. 26th St. Also upcoming is Domain Heights, a 406-unit, four-story building under construction at 301 W. 25th St.
New developments take shape
One of the most notable retail developments to take shape in 2020 was M-K-T, a 12-acre adaptive reuse undertaking by Radom Capital and Triten Real Estate Partners along the Heights Hike and Bike Trail. Buildings one through five at the former industrial warehouse complex have office and retail space available, and a second phase of the project is on the way.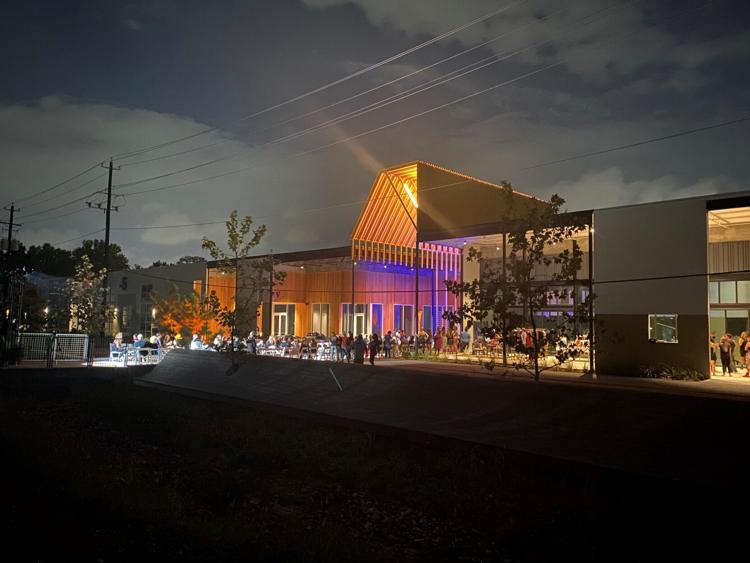 Another development that is complete is Stomping Grounds at 1225 W. 34th St., near the Harriet and Joe Foster Family YMCA. Its center lawn for events figures to be a big draw once people can safely gather en masse again. Tenants open for business include Fat Cat Creamery, Threadfare Children's Boutique and Becca Cakes.
Also taking shape is the westbound portion of West 34th Street past Ella Oaks. The former Aztec Rental Center at 2001 W. 34th St., a 5.5-acre site, is home to a Braun Development property with Valencia's Tex-Mex Garage.
North Shepherd Drive is also rife with additions that followed in the wake of the H-E-B at 2300 N. Shepherd Dr. Katz's Deli & Bar opened next door, one of several new restaurants in the area.
Lowell Street Market, Radom Capital's complex at North Shepherd Drive and 18th Street; Braun's Shepherd Row at 1002 N. Shepherd Dr. across from the Kroger; and Gulf Coast Commercial's Lot 14 Shopping Center at 3201 N. Shepherd Dr., are all still adding new tenants.
Bulldogs show bite during 2020 season
The season may be over for the Heights High School football team following a 28-13 loss to Katy Taylor on Dec. 19. But it was still a banner season for the Bulldogs, one that was filled with triumph.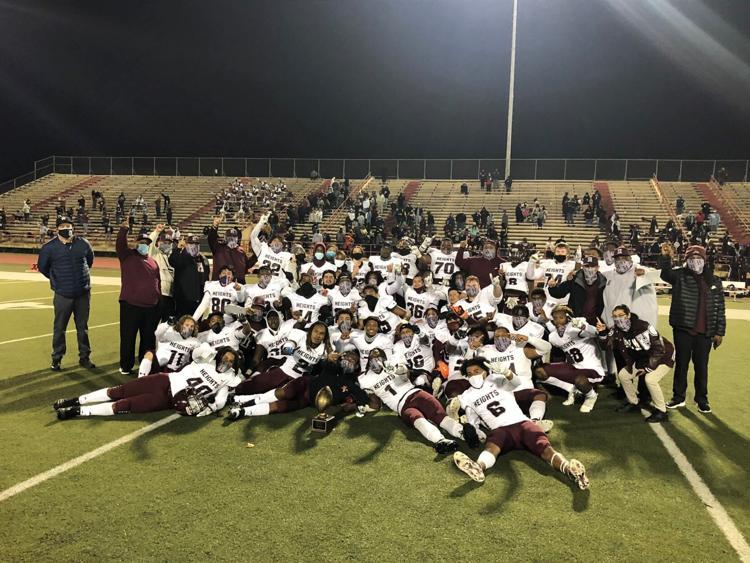 The Bulldogs finished the season with a 7-2 overall record, their winningest season since 2015 under head coach Stephen Dixon. Heights was also able to celebrate its first district championship since 2013 on Dec. 4 against Bellaire with a 35-20 win. The Bulldogs finished with an unblemished record against District 18-6A competition.
One of the biggest highlights of the season came with a 22-21 overtime victory on Nov. 13 against Lamar, which snapped the Texans' 72-game district winning streak and catapulted Heights into the pole position.