The Houston Police Department said no one was injured when a freight train collided with a semi-truck last week near the Heights.
Some high-powered and high-priced sports cars were reportedly not so lucky.
An online report by roadandtrack.com, citing a witness, said the 18-wheeler that got stuck on the railroad tracks near the intersection of Roy and Allen streets south of Interstate 10 contained a variety of exotic cars that sustained varying degrees of damage during the April 1 collision. The website reported that among the vehicles in the trailer was a vintage Porsche 911 as well as a Ferrari SF90 Stradale, which has a retail price of more than $500,000.
HPD spokesperson Kese Smith said the semi-truck was owned by Unlimited Car Carrier, Inc., a vehicle transportation company based in Joliet, Illinois, that shows several sports cars on the home page of its website. The company did not respond to a voicemail and Facebook message seeking comment.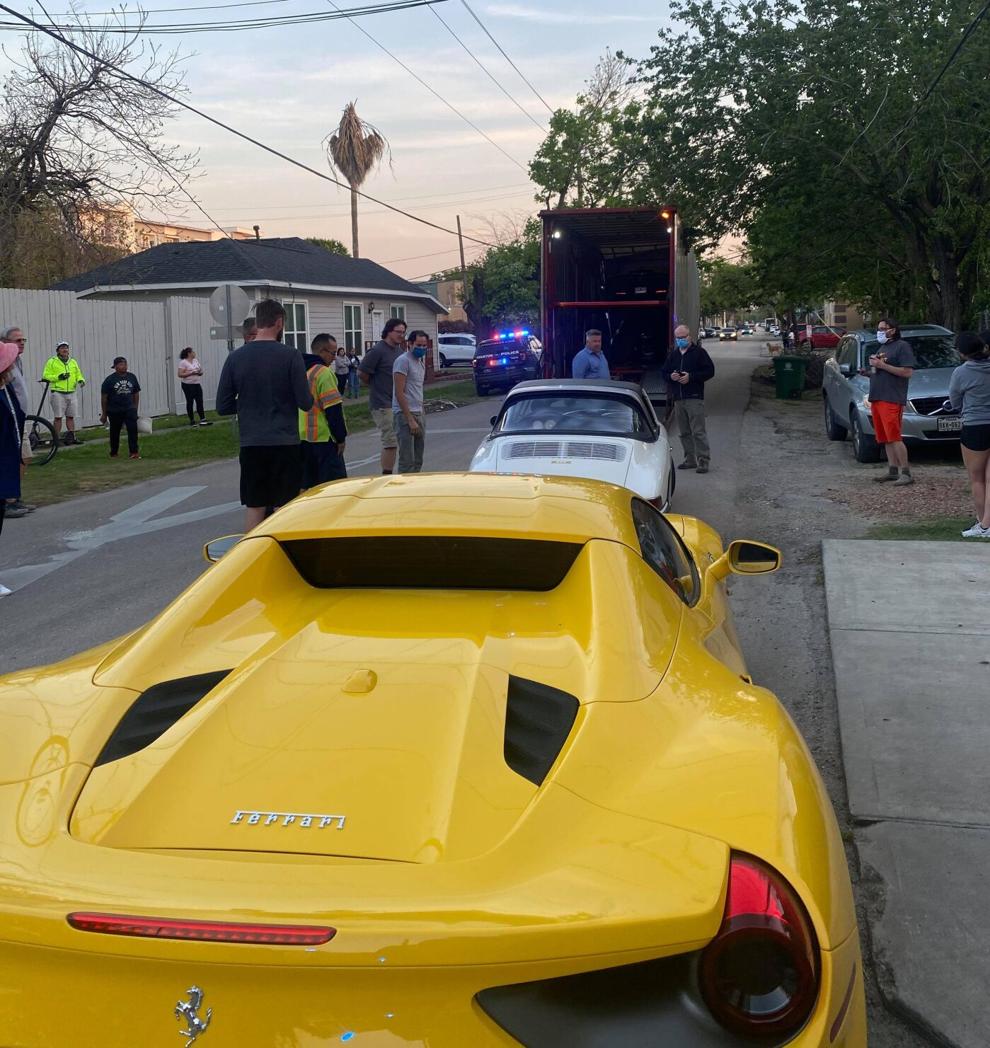 Smith said the driver of the truck, Alejandro Perez of DeKalb, Illinois, received a citation for "operation of a vehicle with insufficient undercarriage clearance" from HPD's commercial enforcement unit. Smith said Perez and a passenger got out of the truck when it became stuck on the elevated railway and called 911.
An HPD officer on the scene said the 18-wheeler was attempting to cross the railroad tracks when it got stuck. The officer said the train later approached at about 3:15 p.m. and was unable to stop in time, gashing the left side of the trailer portion of the semi-truck.
"The engineer of the train gave a statement. He wasn't notified that the trailer was stuck," Smith said. "He tried to slow the train but was unable to do so."
Smith said the contents of the trailer were not specified in HPD's incident report. A spokesperson for the Kansas City Southern Railway, which was operating on the Union Pacific line, did not answer emailed questions about the semi-truck but said no rail cars were derailed and the incident is under investigation.
The afternoon collision led to significant traffic delays in the area, causing streets north and south of the tracks to be blocked off for several hours.
"We're very fortunate in this case that no one was injured either in the truck or the train," Smith said.
Staff writer Landan Kuhlmann contributed to this report.