Dear Tabby,
Why does our dog lick us? He especially seems to like to lick us after we've showered and applied lotion to our legs. Gross!
Tired of Licking in Timbergrove
Dear Tired of Licking,
While dogs lick for a variety of reasons, the most common reason is to show affection. Yes, I know that it's gross when your dog licks you as soon as you've showered, but he's likely trying to show you his love (and probably also enjoys the flavor of your lotion). But, there are other reasons why dogs lick, so we'll cover those as well as how to get your dog to stop.
It's instinctual
Licking comes naturally to dogs. As puppies, they explore their worlds with their mouths (remember that "mouthy" puppy stage where they chewed on everything...you included?). Those instincts don't necessarily go away when they get older, so many dogs continue to explore their world with their tongues and mouths well into old age.
It gets your attention
Licking is also a sneaky way for your dog to get your attention. Even when you say "no" to your dog's licking, that is still attention and, for some dogs, any attention is good attention.
Some dogs just like the flavor of human skin. They taste the salt from our sweat and your dog isn't alone in liking the flavor of your lotion. Many dogs do this, as gross as it is.
How to make it stop
The best way to get your dog to stop licking you is to ignore the behavior. Stop touching and even looking at your dog when he begins licking you. The absence of your attention should be enough to teach him over time that licking isn't the way to your heart. If this doesn't work, reach out to a dog trainer who might be able to create a custom training plan catered to your dog to nip the licking in the bud.
Did you know?
Citizens For Animal Protection (CAP) is teaming up with North Shore Animal League America for the 2021 Tour For Life – the world's largest national cooperative life-saving pet adoption event – sponsored by Purina.
From April 5-11, adopters may adopt any pet at CAP for 50 percent off regular adoption fees, sponsored by West Houston Subaru. Adoption package includes all medical services (vaccinations, spay/neuter, microchipping, HW/FeLV testing, deworming, ID tag) as well as a take-away bag of goodies for your new furry companion. Adoptions are by appointment only, so visit www.cap4pets.org/pet-adoptions to submit an application and schedule an appointment.
Do you have a question for Tabby? Email her at deartabbyquestions@gmail.com.
Pet of the Week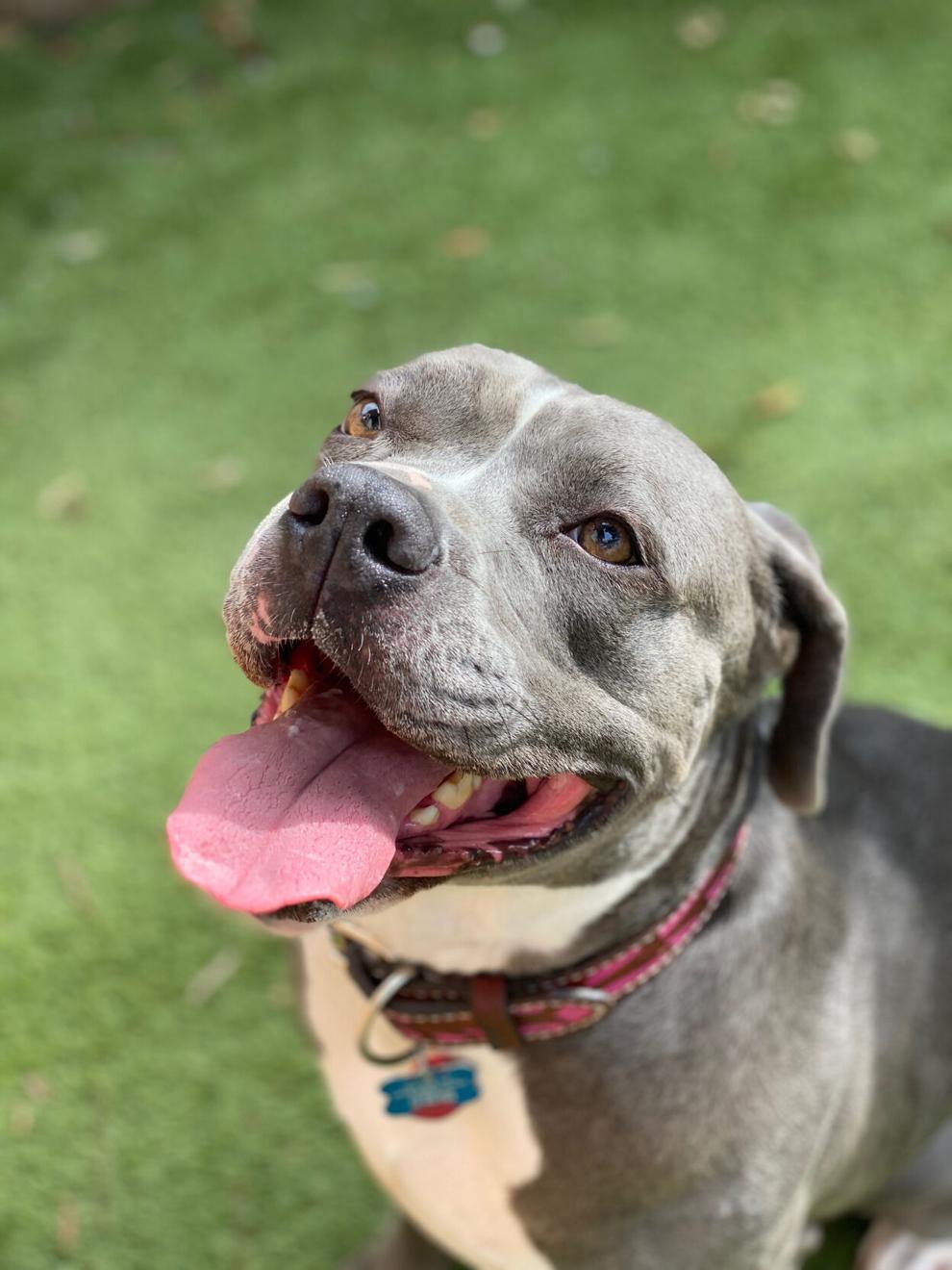 Meet Bunny! Just in time for Easter, this sweet, 4-year-old Bunny would love to hop right into your heart. Bunny, who is a Staffordshire Terrier, was likely a bait dog in a former life and she has the scars to prove it. Somehow, though, Bunny escaped from that horrible existence with the sweetest disposition. Bunny loves humans, food and naps and is long overdue for her new beginning. Please consider this angel and give her the fresh start that she deserves! To learn more, to go www.animaljusticeleague.org.