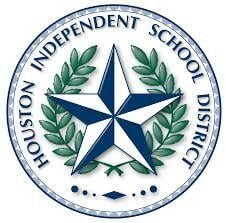 Potential changes to Houston ISD's COVID-19 policy for teachers and staff starting in January have many parents and teachers worried. The new policy was shared last Friday, Dec. 11 at a meeting of HISD principals and leaked shortly thereafter.
Changes to the existing plan involve the quarantine policy for teachers. If teachers have symptoms or are exposed to COVID outside of school, they would no longer be allowed to quarantine at home and continue teaching.
Also, after using their 10 COVID days — assuming the leave-day policy established by Families First Coronavirus Response Act (FFCRA) is extended after Dec. 31 — HISD teachers will have to use their own leave days and are prevented from teaching virtually from home.
Instead, substitutes – or another teacher – would teach from a teacher-created lesson plan.
The concern for parents is that students will miss out on meaningful learning for the time of the teacher quarantine, for what could be 10 days. There is also a fear that teachers are being disincentivized to report COVID contacts or exposure.
Heights resident Amy Maddux is a parent of two middle school students and two high schoolers in HISD's Frank Black Middle School and Heights High School.
In a letter to her HISD board trustees, Maddux said the current plan of quarantined teachers working from home is going well for her virtual middle school student.
"My son's education has not been interrupted, which is fortunate because there is no one else at his middle school who teaches the subject he teaches," Maddux said. "There are no substitutes available, and it is a hands-on subject that does not lend itself easily to mere asynchronous computer work without live lessons to engage students."
Maddux notes that a teacher of one of her high school students who quarantined due to COVID exposure not only kept teaching, but she also continued to mentor online meetings with a group she sponsors.
"She did not get sick, and after her quarantine period was up, she returned to school," Maddux said.  "Last week, the district named her CTE teacher of the month."
Maddux made the point that there are teachers who work second jobs because they cannot make ends meet on a teachers' salary, as well as those with significant others who teach at other schools and in other districts, and those with partners who are healthcare workers.
"At any point, any of them could find themselves needing to quarantine," she said. "During this so-called 'Year of Flexibility,' this policy is simply unfair and unworkable. Teachers have undertaken Herculean tasks this year. Nothing has been perfect, but they continue to press forward.  I have given them flexibility when things go wrong, and they have given my kids flexibility as well. Where is the district's flexibility?"
Maddux draws a distinction between teachers who are ill versus those who are quarantining due to COVID protocols, or positive but asymptomatic.
"If a teacher is sick and can't teach, they are sick," she said. "Maybe then (a) traditional sick leave applies."
Houston Federation of Teachers President Zeph Capo said the change in policy, coming on the heels of the death of Milby High School chemistry teacher Erick Ortiz from COVID-19, is concerning. Earlier this week, he met with HISD representatives to provide feedback from teachers.
"We are continuing to talk to members and are hopeful we will get input on a final policy," Capo said.
He hopes a distinction can be made between teachers who have not yet had to quarantine or those who have a first exposure and those who have had multiple quarantines because of behavior outside of the classroom.
"It seems like (HISD) is still taking input," Capo said.
HISD said in a statement: "It is unfortunate that incomplete information was publicly shared. It has always been HISD's intention that employees who are asked to quarantine as a result of performing their duties, will continue to be paid and will not be required to use their leave days. With the expiration of the Families First Coronavirus Response Act (FFCRA) on Dec. 31, 2020, our absence reporting will require utilizing leave time when an employee is unable to report to work for reasons not specifically related to workplace exposure to the coronavirus. As we receive updates, we will continue to examine our procedures."