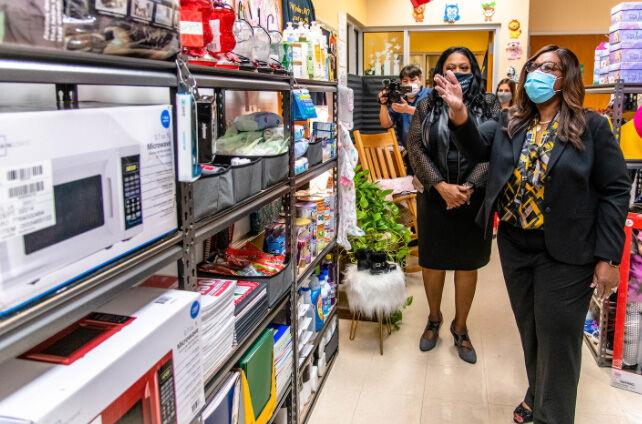 At its December meeting, the Houston ISD Board of Education approved a $250,000 grant for family mental health supports related to the COVID-19 pandemic. The grant is from the School-Based Healthcare Solutions Network and will be used to address students' and parents' mental health issues caused by the pandemic.
According to an HISD news release, only 25 recipients across the nation are receiving the grant. The program will begin in the academic calendar year 2021-22.
Of the 10 schools that will utilize the monies in HISD, three are in or near area. Students and parents at Highland Heights and Wesley elementary schools and Waltrip High School will be able to get help, whether their students were enrolled in virtual or face-to-face instruction in the 2020-21 school year.
A request to interview a principal from one of the area schools was not granted by the HISD press office.
HISD said its Grant Development Department identified the grant opportunity and submitted it, working collaboratively with HISD's Social Emotional Learning (SEL) Department. They were notified in November that the district was one of the 25 grant recipients.
The district said some of the schools were selected from the Achieve 180 schools that have high rates of crisis, SEL support and student discipline data.
Achieve 180, which began in 2017, is a strategy to assist and reinforce "underserved and underperforming HISD feeder pattern communities."
Other non-Achieve 180 schools were also selected because of recent grant-based data which revealed an increase in the number of students who have significant mental health issues, such as significant behavioral challenges, poor coping skills, emotional resiliency as well as significant increases in the number of students who have exhibited suicidal thoughts/ideations, non-suicide self-injury, self-harm/mutilation and elopement.
HISD said the grant will be utilized to provide mental healthcare, care coordination, evidence-based behavioral health and social-emotional support services, and academic coordination to students identified as needing assistance on select school campuses in the 2021-22 academic year, once traditional class attendance resumes.
Parents can request services by calling the Let's Stay Connected Hotline at 713-556-1340.