With the 2020-21 school year having drawn to a close, The Leader is recognizing the top two graduates from local high schools. Read below to learn about the area's valedictorians and salutatorians.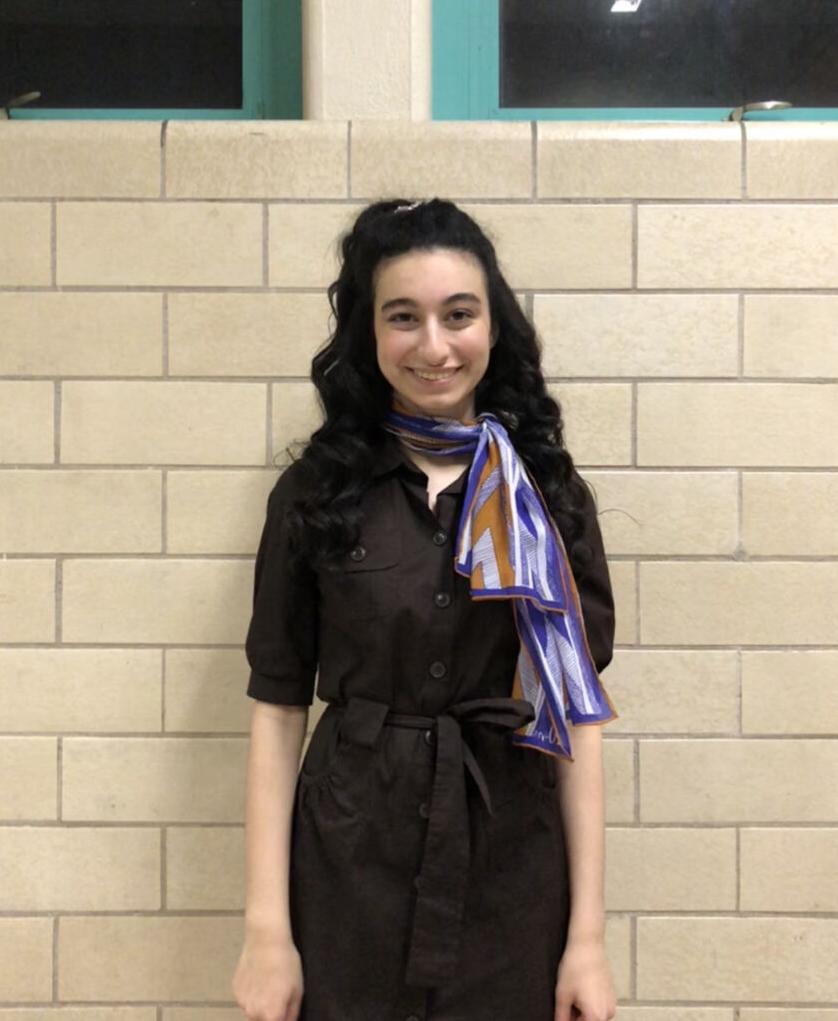 Heights High School
Jennifer Hamad, valedictorian
Hamad said she found out she was valedictorian when Heights sent out official rankings via email. She will attend Stanford University and major in biology. Although her academic achievement is impressive, Hamad said she defines success in school not by academic achievement but by the amount of enjoyment she felt while learning.
"I think loving learning and finding joy and fulfillment in every lesson and in the process of inquisition were integral to my achievement of this success in school," Hamad said.
She said there is at least one fond memory from each of her classes that she will carry with her.
"Participating in education reform and student activism in the HISD Student Congress and curating an amicus curie brief to the Supreme Court for the historic student free speech case Levy vs. Mahanoy Area School District were highlights of my high school experience," she said.
Hamad also gives all her teachers high marks.
"A classroom comes alive when you have an animated teacher that is devoted to investing in you and creates memorable and thought-provoking lessons," she said. "I can say with confidence that each of my teachers fit that description."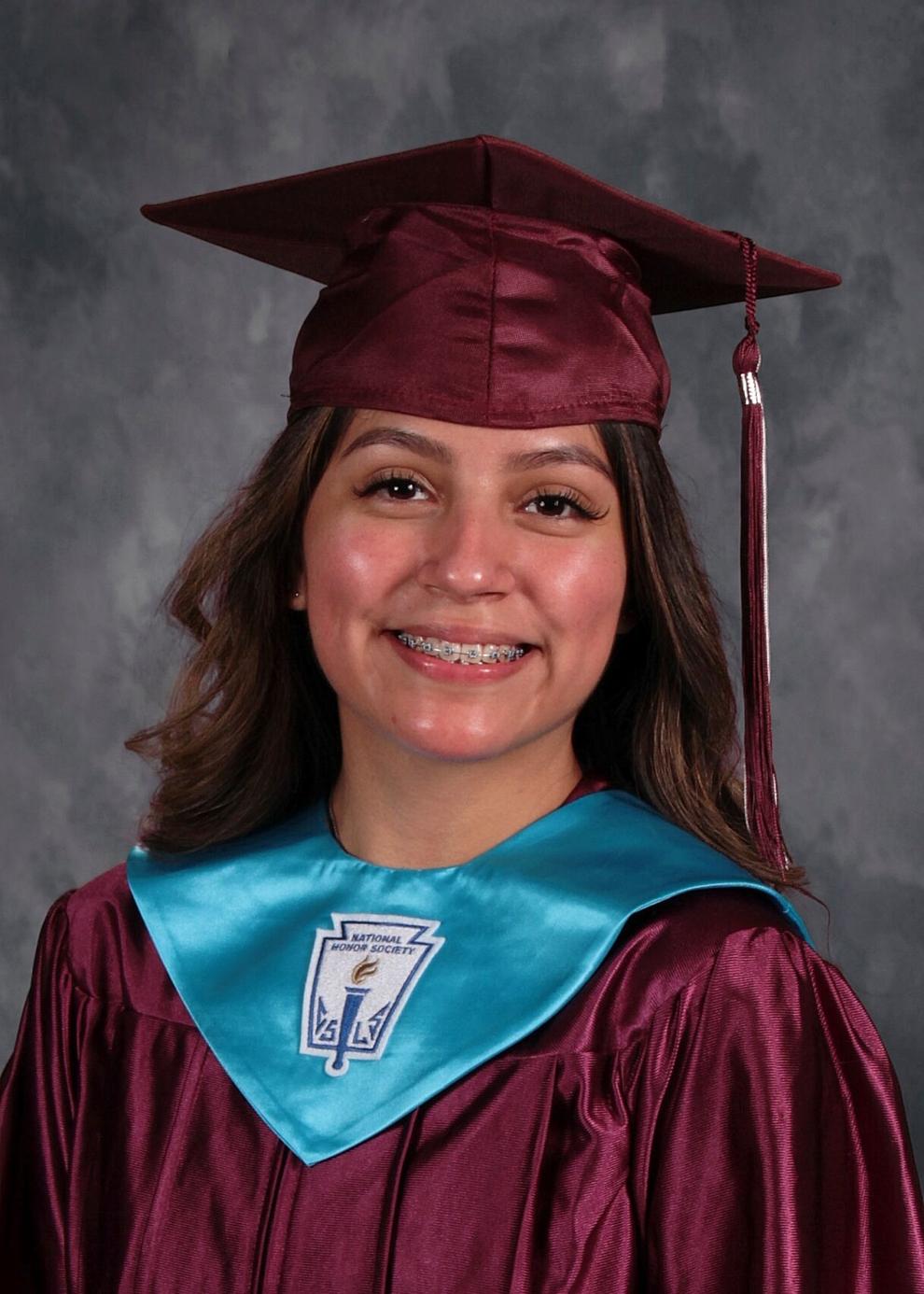 Sal Jocelyn Guel, salutatorian
Guel said when she first saw the class rankings, she couldn't believe it.
"It didn't actually hit me until the (Houston ISD) Scholars Ceremony where they celebrated all the valedictorians and salutatorians of HISD," she said. "Overall, (it was) a very exciting experience."
Guel plans to attend Colby College with the Posse Scholarship and will major in financial marketing with a minor in economics.
Some of her favorite classes in high school were Spanish, Theory of Knowledge and English. Favorite teachers include Mrs. Alexander, Mr. Arredondo and Mr. Batrez.
"My favorite activities involved ZIA, an all-girls organization, cross country, and Go Texan Day, one of Heights High School's most popular events," Guel said.
Guel credits her parents for her success.
"They came to the United States at a very young age and have sacrificed so much so that my brother and I could succeed," she said. "Being first generation and seeing how hard they worked, motivated me to persevere during my years at Heights High School."
Lutheran High North
William Killinger, valedictorian
Killinger said he has been tracking his grades since starting at LHN.
"From freshman year, several of us had kept track of our GPAs because we had all achieved As in all of our classes," he said. "So as the years went by, the group narrowed down."
He will attend the University of Houston and is majoring in liberal studies in the Honors College.
Killinger said he loved the LHN theatre program, specifically the musicals, and enjoyed band. Favorite teachers include Mr. Daunis, Mrs. Barreto, and Ms. Baldwin.
He said he was successful in school because of the variety of things he got to study.
"I could enjoy learning the information," he said.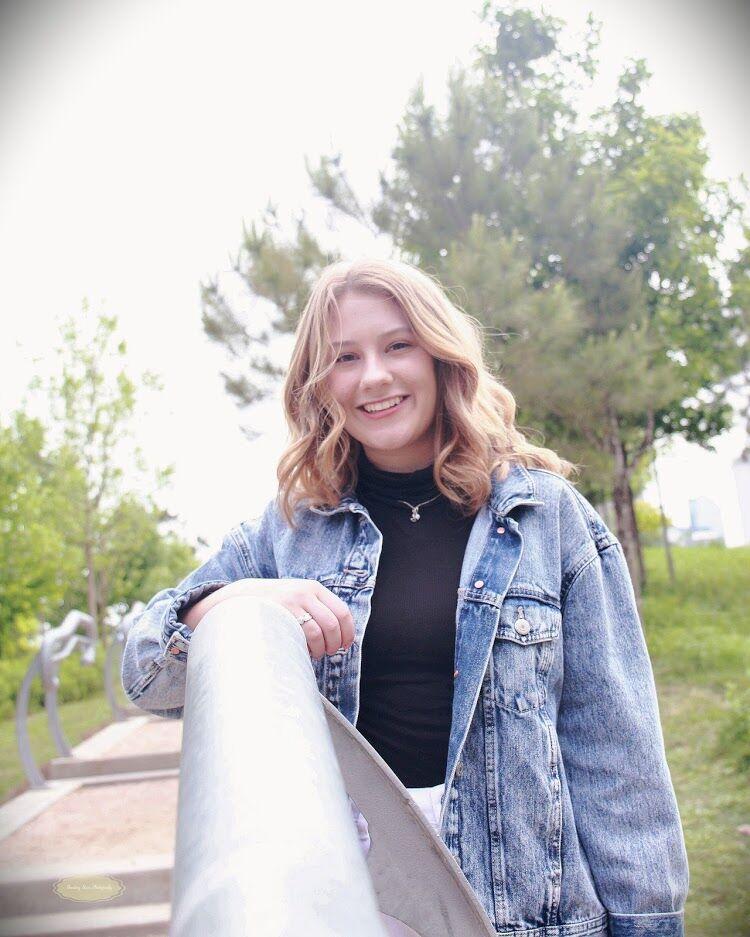 Sarah Cherington, salutatorian
Cherington said the announcement about her class status came second semester of her senior year, but she had known for a while that it might be a possibility. She plans to attend Texas A&M in the fall and is majoring in genetics.
Her favorite classes include science classes like biology and chemistry as well as U.S. History and band class, in which she played trumpet.
"I've had so many great teachers throughout my high school career, and I am so thankful to all of them," Cherington said. "My biology teacher, Ms. Baldwin does hold a special place in my heart because it was in her science classes that I was inspired to go into the field of science.
Cherington said she believes it was her love of learning combined with her strong initiative to do well in her academics that carried her to near the top of the class.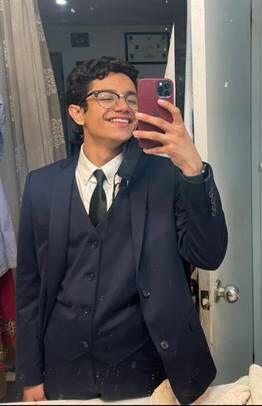 Scarborough High School
Usman Khan, valedictorian
Khan, who will attend the University of Texas at Austin to major in business, said he found out he was valedictorian after the first semester of his senior year.
"It was the most surreal moment of my high school career," he said.
Khan's favorite classes in high school were the science classes, and his favorite activities were community service projects and JROTC. Favorite teachers included LTC King, Mrs. Safovich and Ms. Bazaldua.
"I think I was successful in high school because of my personal goals throughout high school and time management," Khan said.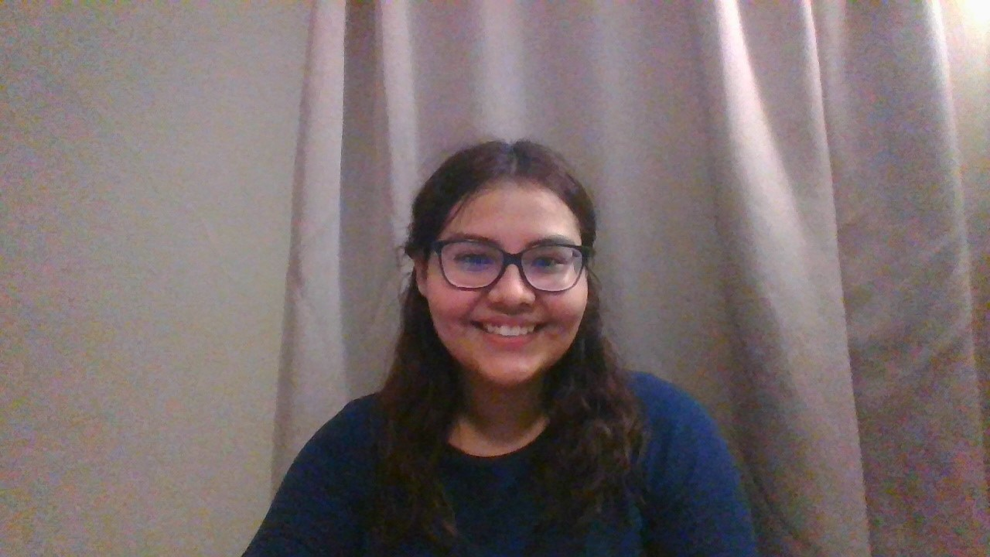 Noemi Gutierrez Gamino, salutatorian
Gamino found out about her honor when a student congratulated her after a school announcement.
"My group of friends and I were attentive to our GPAs, so I knew I had ranked in the top five, but it was a surprise I was ranked that high," she said.
Gamino plans to attend Middlebury College and is undecided about her major.
She said she has always loved learning about math and science and that biology and statistics were some of her favorite classes. Having the same teachers through the four years, Gamino felt like she really got to know them.
"They understood us as students and as people and treated us with respect," she said. "I will treasure their kindness."
Gamino said school activities were limited due to the pandemic, but she loved participating in the National Honor Society events and speech and debate competitions.
She said a part of her success is due to the people around her.
"My parents and family were supportive, and my friends encouraged each other with some friendly competition, so that pushed us to do our best," Gamino said. "I also knew what I was capable of and was not content unless I had given it my best."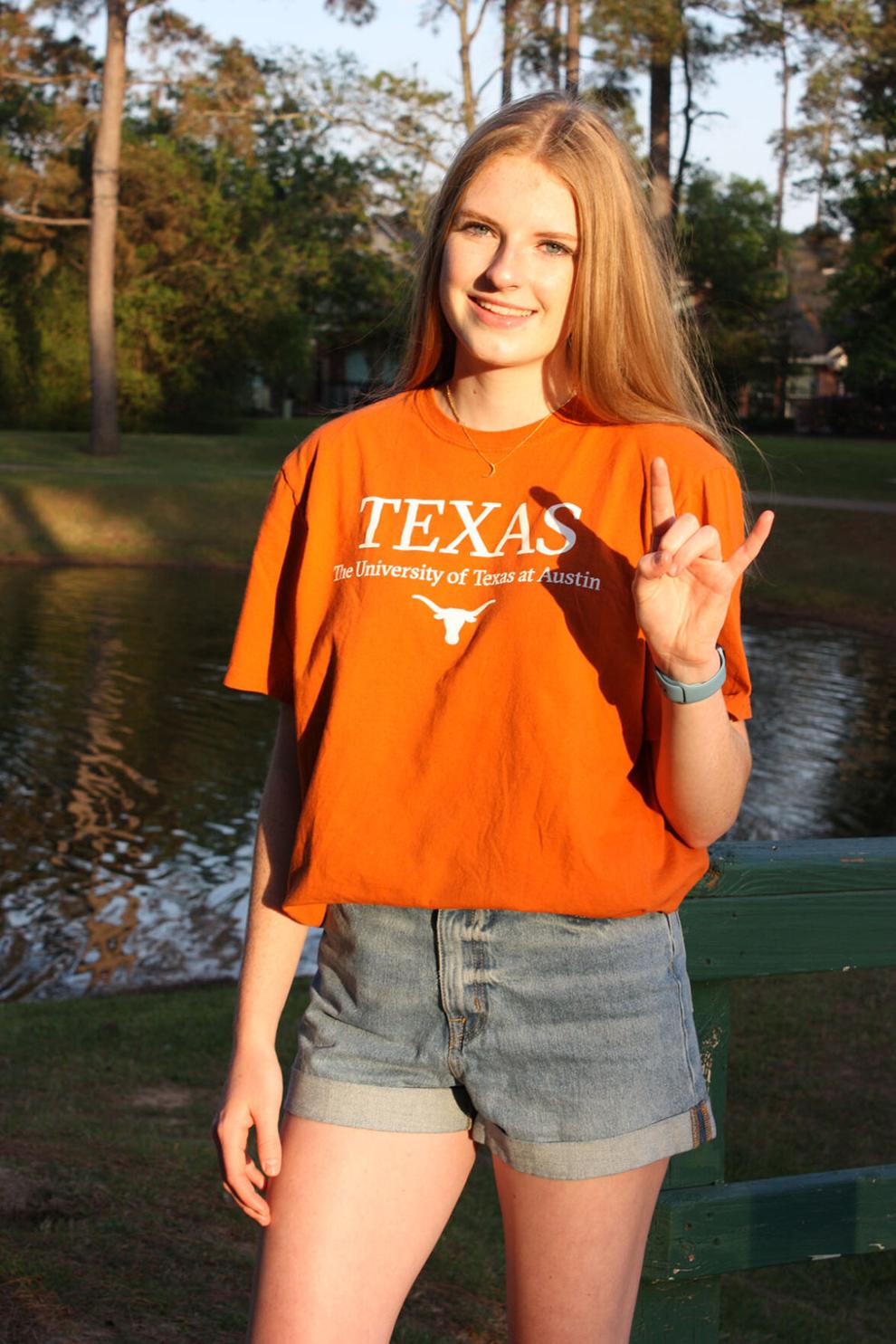 St. Pius X High School
Olivia McGuire, valedictorian
McGuire will attend the University of Texas at Austin and plans to study biomedical engineering.
She was on Student Council, where she organized school spirit events and multiple donation drives a year and was a member of the National Honor Society and Science Club. A cheerleader and lacrosse player, McGuire also served as a student ambassador.
"I want to use my God-given talents to serve others and improve my community," McGuire said. "My two main interests are research in a lab in college as well as travelling and exploring the world."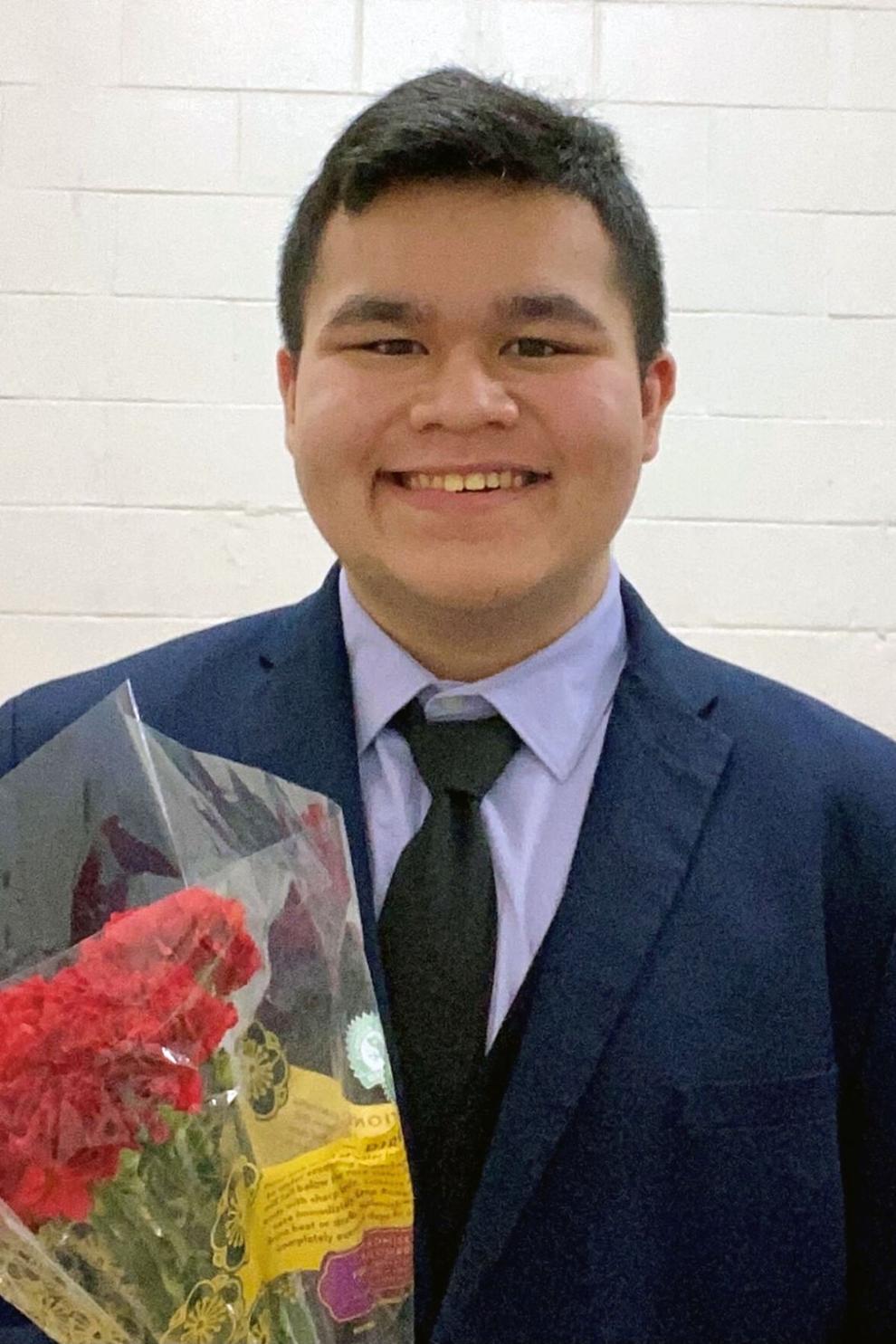 Jaden Porter, salutatorian
Porter will attend the University of Texas at Austin in the fall to major in computer science.
At SPX, he was involved in Veritas Theatre (ITS Troupe 5571), Student Council, National Honor Society, TAPPS Academic team, Sports Medicine, Robotics Club, Key Club and Student Honor Board.
"I served the community as a volunteer at the Montgomery County Food Bank for my Christian Service Learning Project, and I am also a member of the Knights of Columbus Squires," Porter said.
Porter said he hopes to simply live a peaceful life and find what it is he is meant to do with both his intellectual and artistic passions.
"I feel that sometimes we all get bogged down by the hustle and bustle of ambition that we forget to take a second and look around at the beauty that surrounds us," he said. "I want to do more of that, and hopefully I'll find a family of my own someday to share it with. The world is a big place. I refuse to believe that it can be confined to routine, so I will just set out on my own path and see what happens."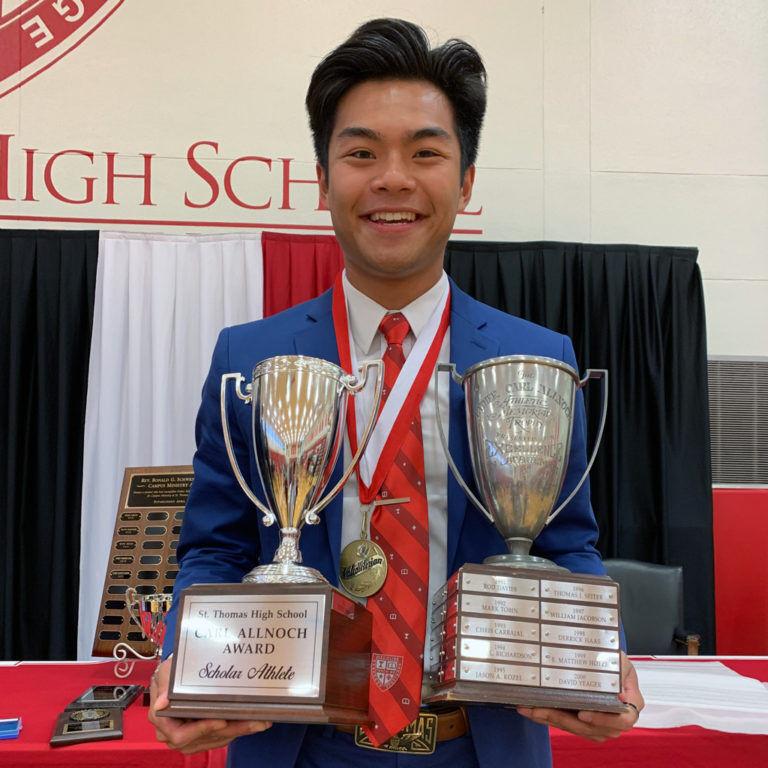 St. Thomas High School
Patrick Pham, valedictorian
Pham, who is is going to the University of Texas at Austin, is described as both driven and focused.
"Patrick has led from the front during his time at St. Thomas," principal Aaron Dominguez said. "He leads with confidence and purpose and has been a champion for us these past four years in the classroom, in athletics, in drama, and in speech and debate."
Pham was president of the St. Thomas Chapter of the National Honor Society and received the Rev. Carl M. Allnoch, CSB Athletic Memorial Trophy for Excellence in Academics, in honor of the 16th principal of St. Thomas. He is a two-sport student-athlete who was a contributor during the consecutive TAPPS state swim championships in 2019 and 2020.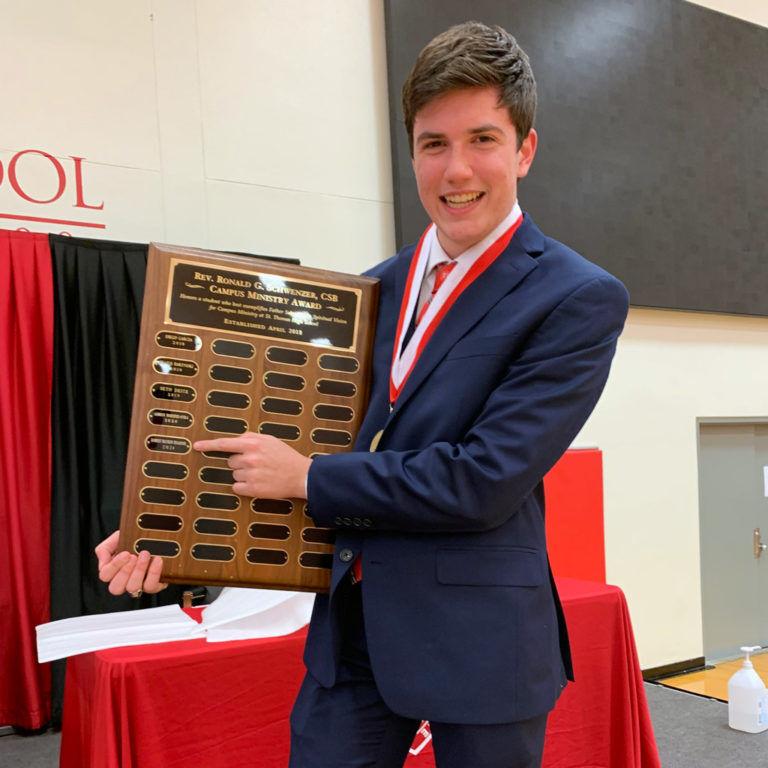 Hayden Diamond, salutatorian
Diamond will attend Texas A&M. He received the Rev. Ronald G. Schwenzer, CSB Campus Ministry Award for most exemplifying the Man of St. Thomas motto of Faith, Service, and Leadership. 
Diamond impressed teachers and administrators by exemplifying "the best of St. Thomas," embracing the brotherhood and academic dedication. He orchestrated the distribution of more than 4,000 homeless care packages and assisted in the hurricane recovery effort for Lake Charles.
"Hayden is a super likable kid that is fun to be around," Dominguez said. "Not only is he a stellar student but is a leader amongst his peers in student council. It has been a joy to watch him grow and develop these past four years."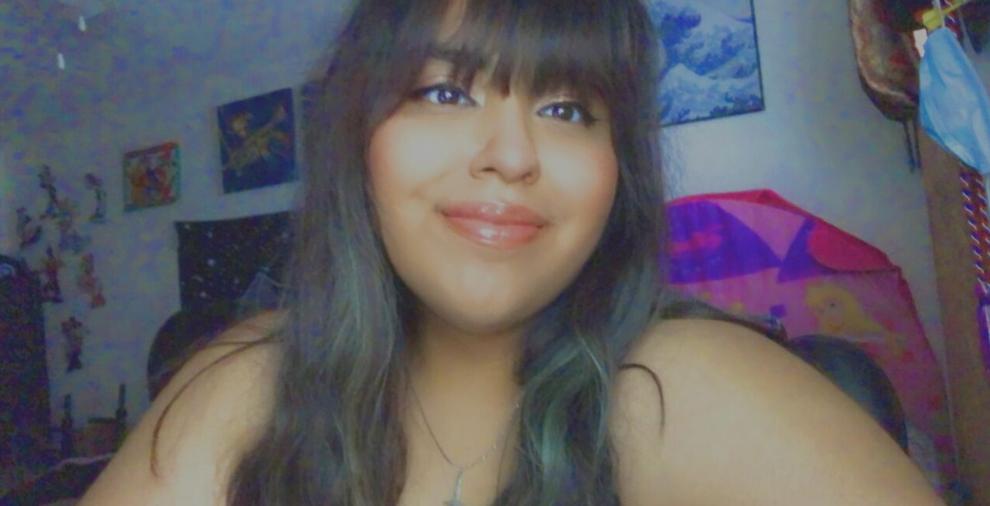 Waltrip High School
Guadalupe Villa, valedictorian
Villa, who will attend the University of Houston-Downtown to major in English with a minor in film studies, said she found out she was valedictorian after taking her SAT exam. 
"After we finished testing, we were instructed to pick up our rank letters," she said. "I picked mine up and opened it when I got into the parking lot with my best friends. When we all looked at it, they were all screaming in excitement while I was standing there shocked."
The official notice came at the school's ranking ceremony.
"Once they called my name as the senior class' valedictorian, I felt an immense sense of pride and gratefulness for all of the hard work of not only myself, but those around me did in order to receive these ranks," she said.
Villa said her favorite classes in high school were always English and French and credits Waltrip's teachers for knowing how to engage with their students to create a fun class experience. Favorite teachers include Mr. Haponik, Ms. Seewald, Mr. Tomlinson and Mr. Garnett.
"But the teacher who will always hold a special place in my heart will be my French teacher, Mrs. Gatica," Villa said. "She not only taught her class super well, but she also always made sure her students were all OK and up to date with everything. She helped us whenever we had any questions, whether it related to her class or not."
Villa said she was successful in school because she never let herself turn in any assignment late.
"I also got to where I am with the help of my wonderful peers, who would help me out whenever I was struggling and vice versa," she said. "Having good time management skills and people who can help you out were my key factors."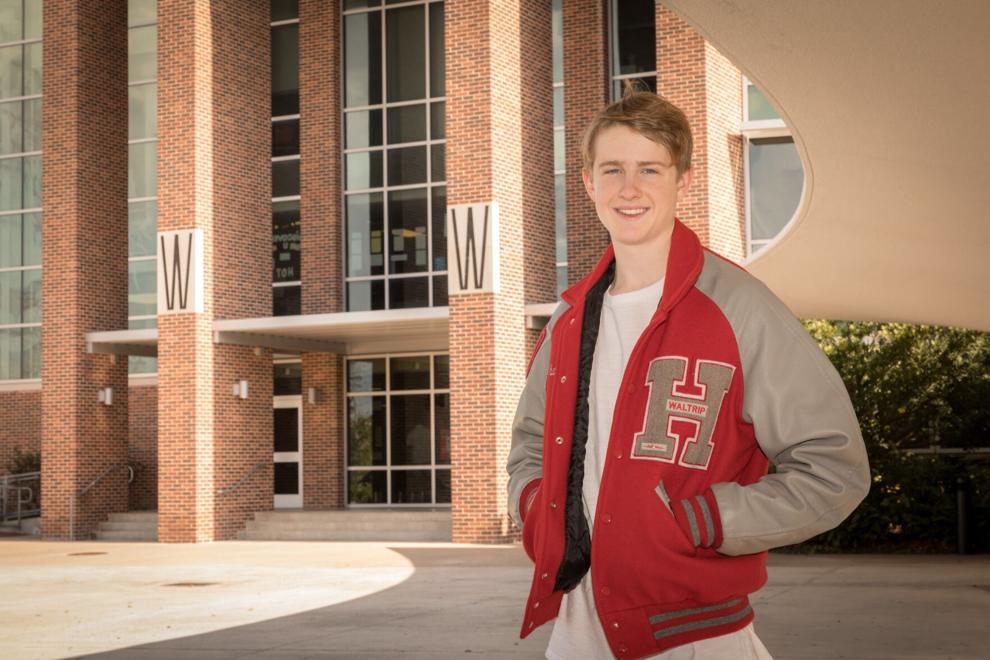 Chase Adams, salutatorian
Adams plans to attend the University of Arkansas this fall with a major in business. He said he has really enjoyed his higher level math classes like statistics and calculus.
"I particularly enjoyed Mr. Martin who taught me both AP Statistics and AP Calculus, but I also like every other AP teacher that I've had," Adams said.
Adams was on the Waltrip swim team for the four years he was there and was the team captain for the 2021 season.
"I think I was successful in school because I excelled at the simple things like completing all my work on time and paying attention to the teacher," he said. "I do believe this was the reason why I was genuinely interested in most of the subjects I've had in school since I was young."
More area valedictorians and salutatorians will be profiled as information becomes available.