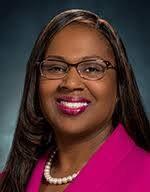 By Betsy Denson
It has been a stressful week for parents in Houston ISD who are being asked to choose between in-person instruction or to continue with virtual learning, without the benefit of knowing what that would look like. Part of the problem is the chicken-or-the-egg dilemma that the district is facing, in terms of planning.
"The district needs to know how many people are going to be in the building," HISD board president Sue Deigaard said. "Ninety percent in the building looks very different than 10 percent in the building."
Another issue are the guidelines from the Texas Education Agency (TEA), which state: "Except for students in high school grades, (schools) cannot offer only an intermittent on-campus attendance option for any given grade. Students may choose to opt in to receive hybrid instruction, but, in order for the (school) to be eligible to receive funding for remote instruction for any student for any day, the (school) must offer sufficient on-campus instruction in every grade PK-8 so that every parent has an on-campus attendance option every day for their student."
These guidelines conflicted with plans from local elementary and middle schools to have a hybrid schedule in which students would rotate their in-person attendance during a given week, doing virtual learning on the days they were at home. It is still unclear what the plan will be to safely accommodate large numbers of students who choose to attend in person. 
The HISD press office said the district is not aware of any current TEA waivers to allow a hybrid model for elementary or middle schools. It also said HISD is exploring other facilities in case it needs to provide appropriate physical distancing, especially for large high schools.
"This is still in draft stage and no decisions have been made for any group of students or any school," the statement read.
Parents, who have been updated this week by their principals, are unnerved by the possibility of building changes, teacher changes or schedule changes. Some also don't understand why their children can't have the same continuity of instruction with in-person learning that other districts have implemented.
Deigaard hears the frustration of parents. She said she is in the same boat with an HISD student but is a little bit more uncomfortable with the uncertainty because she recently went through the same thing with her college-age child.
"It is difficult to make a choice when you aren't really knowing what you are choosing," she said.
Deigaard also acknowledges the unique nature of HISD.
"I think that there is a lot of confusion because we are trying to do something new," she said. "We are trying to turn a really big ship, really fast. And it's an incredibly diverse community we serve with 280 campuses. That leads to frustration, I think – why we don't do things the same way as other districts?"
In a weekly HISD update, a number of area campuses where staff is working have been identified as having presumed positive COVID-19 cases. Those include Stevens Elementary School and Heights High School.
District of Innovation update
At the September board meeting, trustees voted 7-2 to convene an innovation plan committee to draft a local plan to pursue a District of Innovation (DOI) status. The DOI concept gives traditional independent school districts most of the flexibility available to Texas' open-enrollment charter schools.
The Texas Association of School Boards explains that a DOI designation gives districts local control to customize a plan for either a level of school, grade level or a single campus.
They can implement practices similar to charter schools, including exemptions from rules governing school start dates, the 90 percent attendance rule, class-size ratios and teacher appraisal requirements, among others. The particulars of a custom plan do not have to be approved by the TEA, but a district is accountable to its plan particulars.
It was the teacher certification issue which was a negative for several community speakers at the board meeting who felt that the uncertified teachers would end up in the poorest schools. Others wondered why any energy would be directed towards the initiative now, during such a transitional time.
District I trustee Elizabeth Santos, who voted against the DOI, said it will likely lower the qualification standards for teachers.
"The DOI law makes it very difficult to limit the removal of certification requirements to vocational teachers," she said. "If this proposal passes, many administrators — especially in our predominately brown and Black schools — will find the temptation to hire uncertified teachers in all subject areas too great to resist."
COO Busby out at HISD
In a statement, the HISD press office said chief operating officer Brian Busby was not offered a contract for the 2020-21 school year, and his last day of employment with the district was Aug. 31.
There were multiple news reports this week that, according to federal authorities, Busby allegedly took kickbacks from a landscaping contractor for projects the landscaper never performed, but were instead done by HISD employees.
A 21-year veteran with HISD, Busby served as COO since December 2016, overseeing an annual operating budget of more than $260 million. In 2018, he was named as a 40 Under 40 honoree by the Houston Business Journal.
"The federal investigation is ongoing and HISD is cooperating with federal law enforcement. Beyond that, the district has no comment on the matter," HISD said.
HISD's interim co-chief operating officers are Eugene Salazar and Alishia Jolivette.