While Houston ISD recently recognized 12 finalists as candidates to be named its 2020-21 elementary and secondary teachers of the year, local schools also named their Teachers of the Year this spring.
The Leader solicited responses from the top teachers at area schools. Additional responses will be featured in a later issue.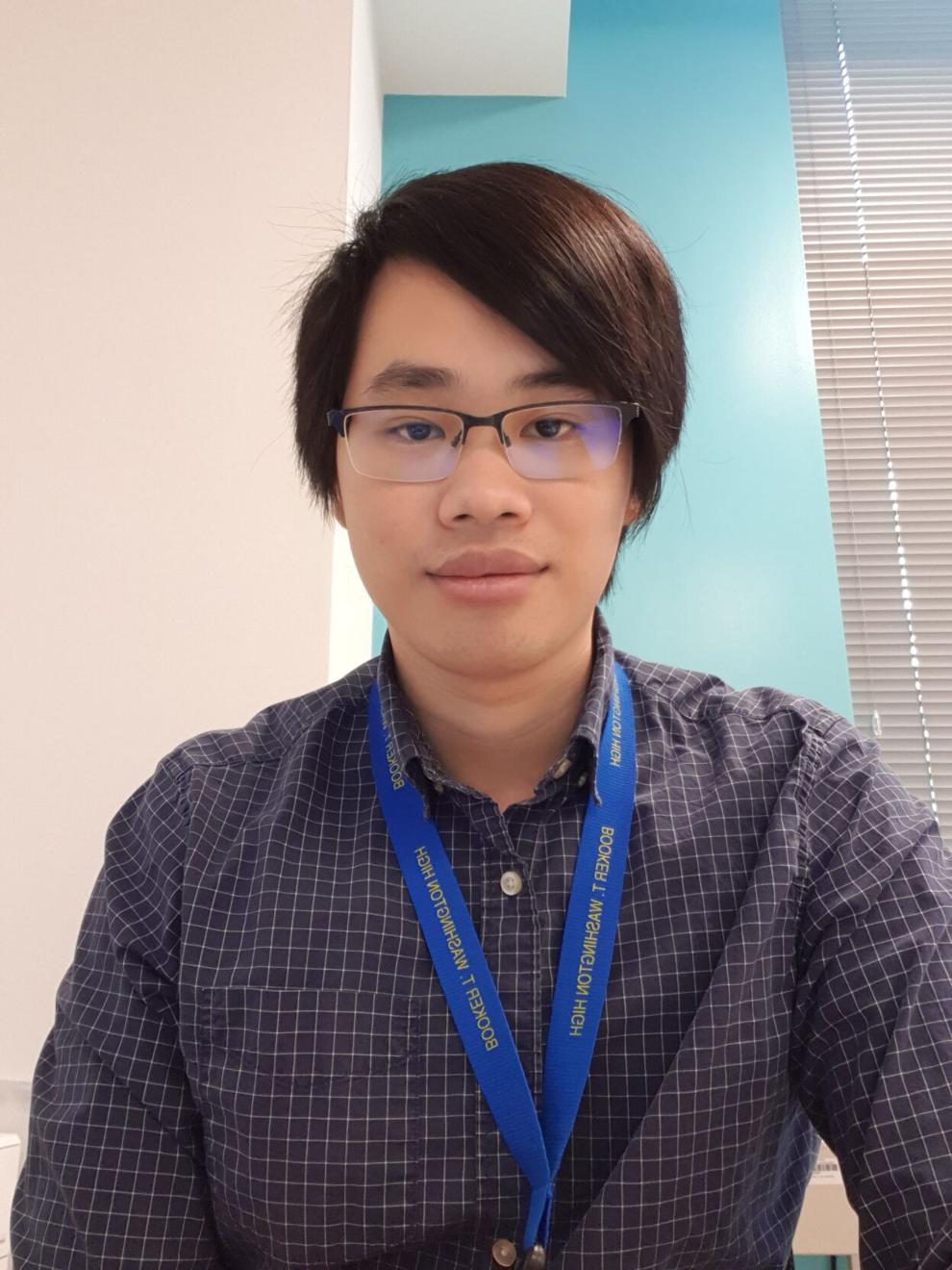 Booker T. Washington High School
Minh-Nhat (Daniel) Duong, math
Duong said he was honored to receive the Teacher of the Year award.
"It shows that dedication is recognized, not just from me, but every teacher," he said. "Under such unprecedented times, a single teacher such as myself cannot achieve success alone, but through the help and collaboration of my colleagues. I am appreciative and proud to accept the award on the behalf of all educators."
Duong said what he most loves about teaching is the ability to connect with his students, whom he tries to make a positive impression on for their future.
"But in turn, (they) make an impact in my life every day," he said.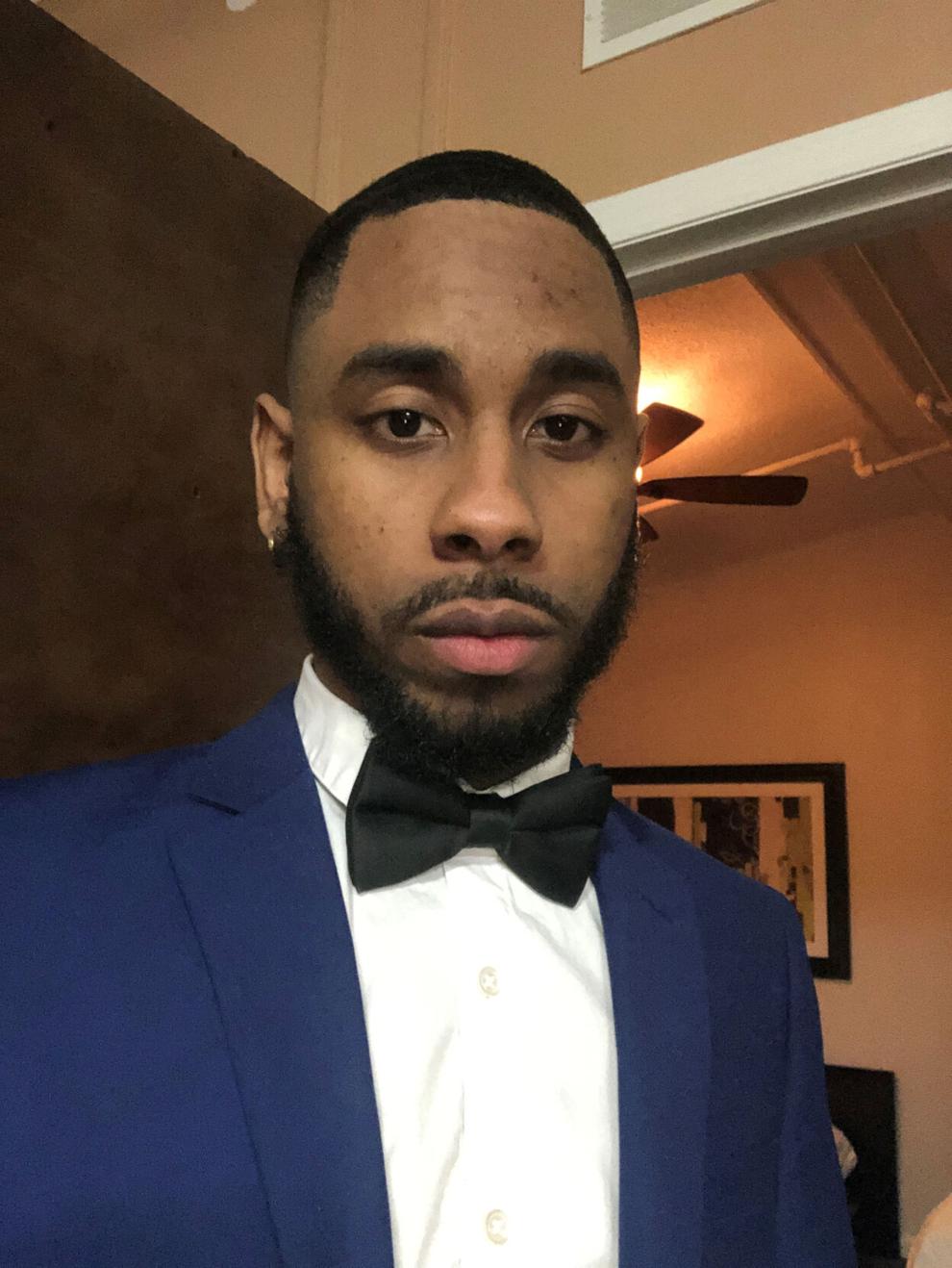 Clifton Middle School
Sedric Collins, math
Principal Georgina Castilleja said Collins was selected because he delivers excellence to Clifton and all his students – "His dedication, passion and empathy for our kids is palpable."
Collins said he believes an educator's responsibility is to encourage and help students so they can have a positive influence and outlook on life no matter their background.
"It is extremely satisfying to know that I'm making a positive impact on my students lives, while also having the respect and support of my colleagues," he said. "What I most love about teaching is the 'aha moments' from my students and even myself as an educator. When they suddenly can piece things together and figure things out it's the best feeling in the world because I am witnessing how much they are motivated and invested in their learning."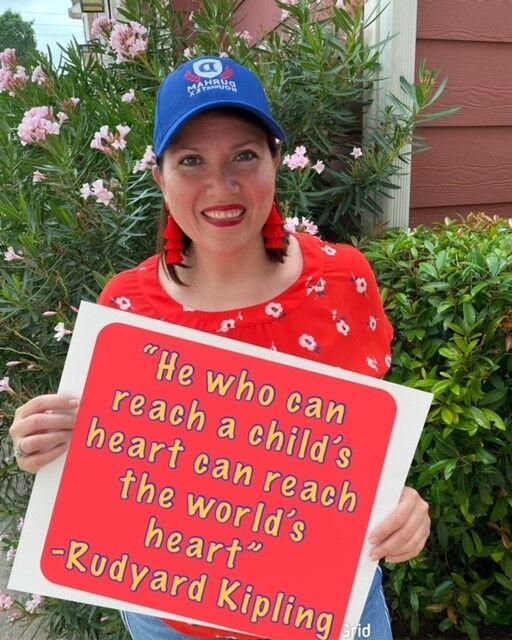 Durham Elementary
Margarita Davis, bilingual
Principal Carrie Flores said Davis is "extremely dedicated in every way, not only to the children that she teaches, but (to) the community that we love."
Davis said she loves watching the "aha" moments of her students and listening to their wonders.
"I always encourage my students to keep dreaming and believing in themselves," she said. "I always appreciate having the opportunity to make a difference not only academically but also emotionally. I just love teaching. It's my life."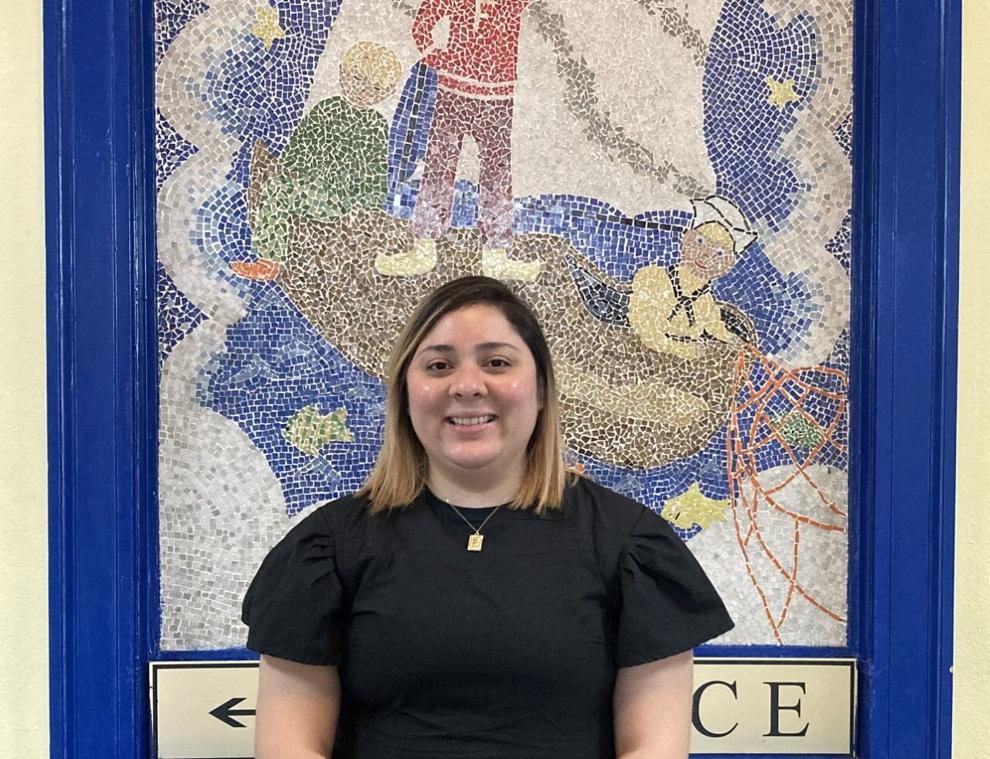 Field Elementary
Rebecca Ortiz, reading, language arts and social studies
This is Ortiz's second time to receive the Teacher of the Year recognition at Field. She has been a teacher for seven years and for five at Field.
Principal John Hendrickson said Ortiz is a born teacher.
"Not only does she serve her students well, but she also serves all stakeholders of the school," he said. "She is one of the reasons we are a Blue Ribbon school."
Ortiz said teaching is a reward in itself.
"Teaching during this epidemic, I believe we should all be recognized for this," she said. "What I love about teaching is being able to provide my students with a safe and equitable environment to be successful learners and being able to see them realize that they are capable of doing amazing things."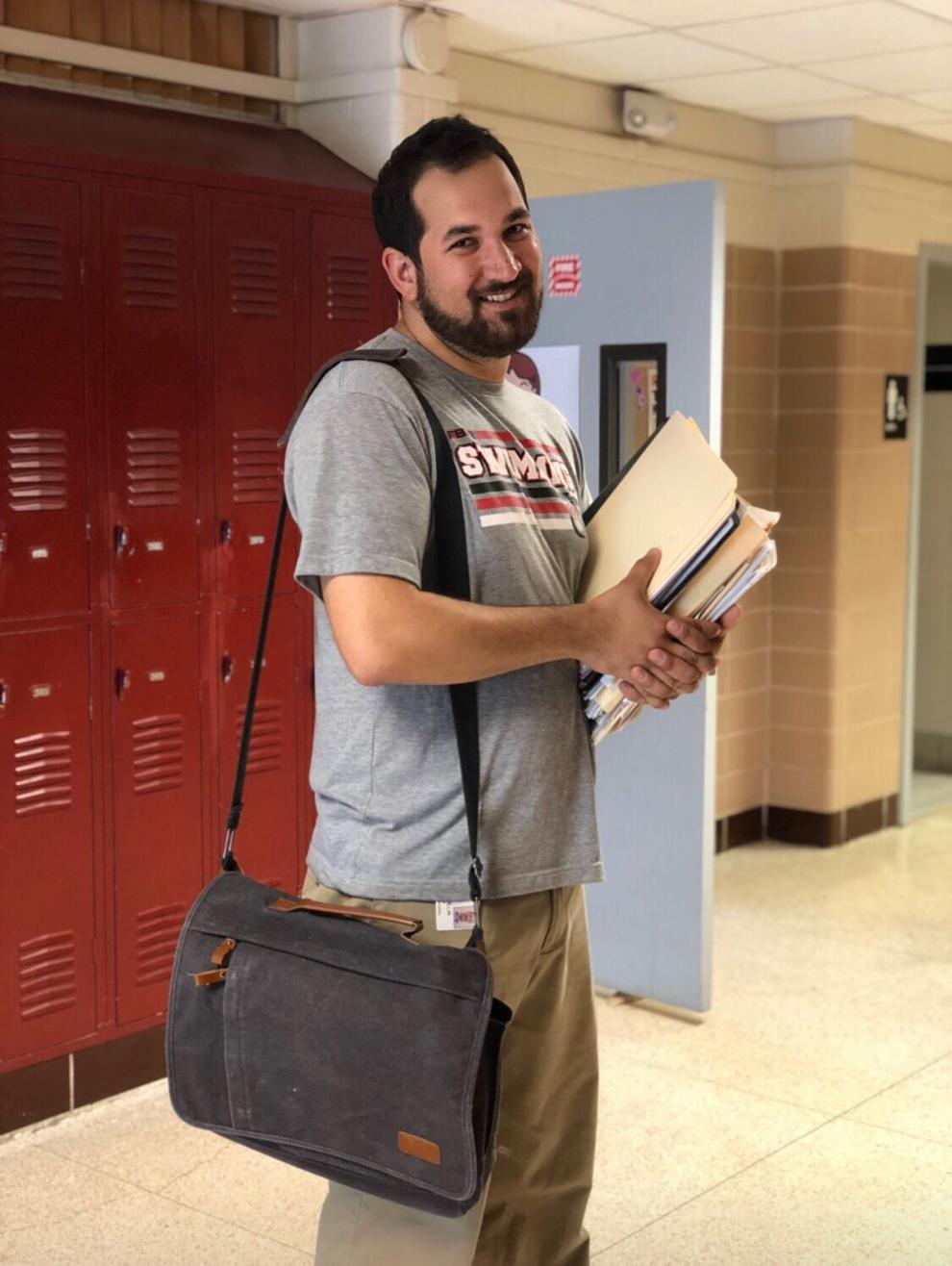 Frank Black Middle School
Collin Mehta, social studies
Principal Rhonda Honore said Mehta is an exemplary teacher for a number of reasons. 
"He has a heart for students, builds and sustains positive relationships with his students and goes above and beyond to ensure all of their needs are met," she said. "He is always striving to be better so his kids will get better. He coaches, mentors and always brings a ray of sunshine with him wherever he goes on campus."
Mehta said he comes to work every day wanting to make the school a bit better off than before he arrived.
"There are many teachers at school who are just as, if not more, deserving of this acknowledgement than I am," he said.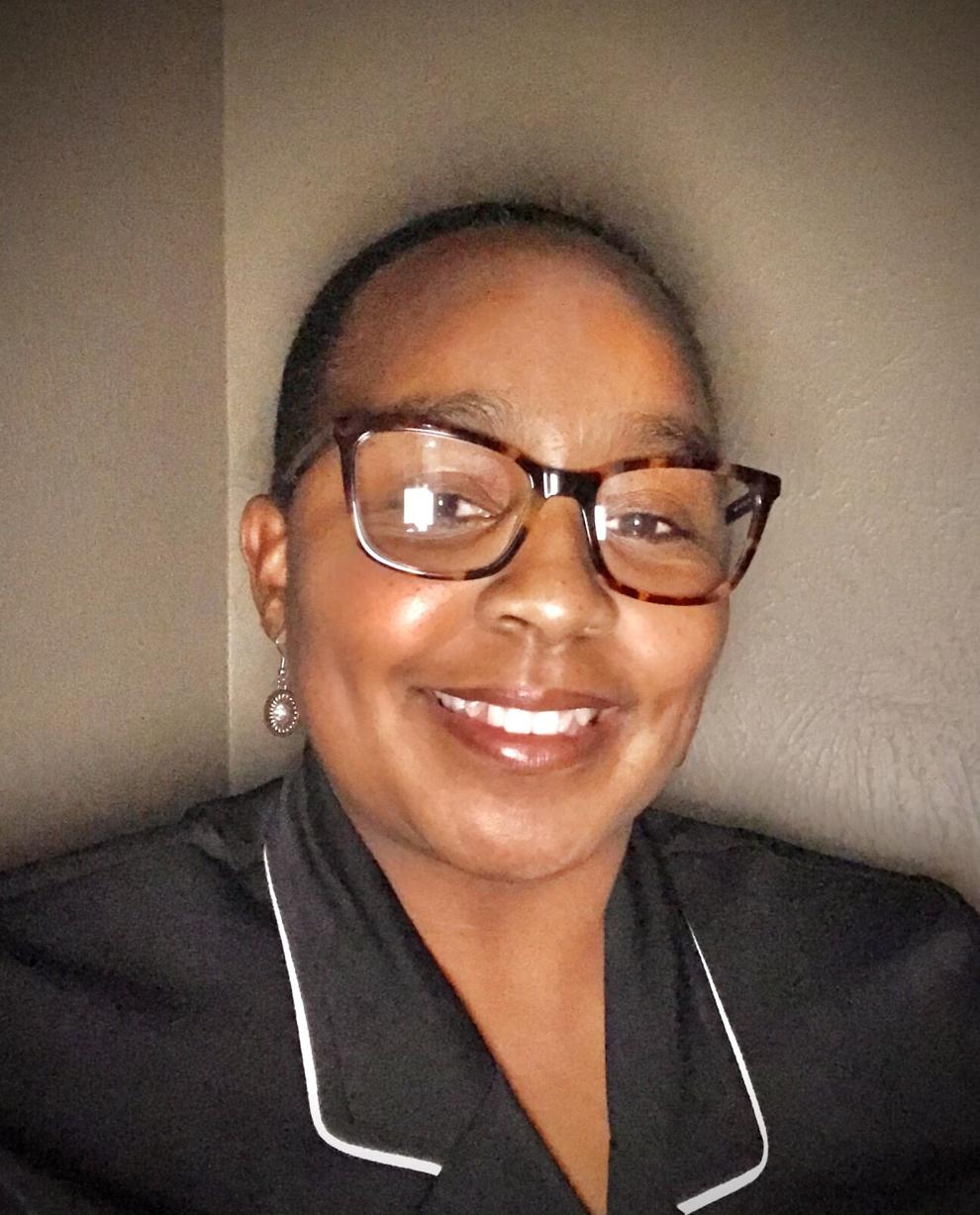 Garden Oaks Montessori Magnet
Karen White, elementary, multigrade
Jemet Martinez, middle school, grades 4-8
White said being selected as Teacher of the Year was an experience beyond words. 
"I am grateful," she said. "As the 'golden rule' states ... treat others as you would want to be treated, therefore I teach as I would want to be taught."
Martinez said she is also grateful and shares a quote from Maria Montessori in The Theosophist as an inspiration: "In the child is much knowledge, much wisdom. If we do not profit from it, it is only because of neglect on our part to become humble and to see the wonder of this soul and learn what the child can teach."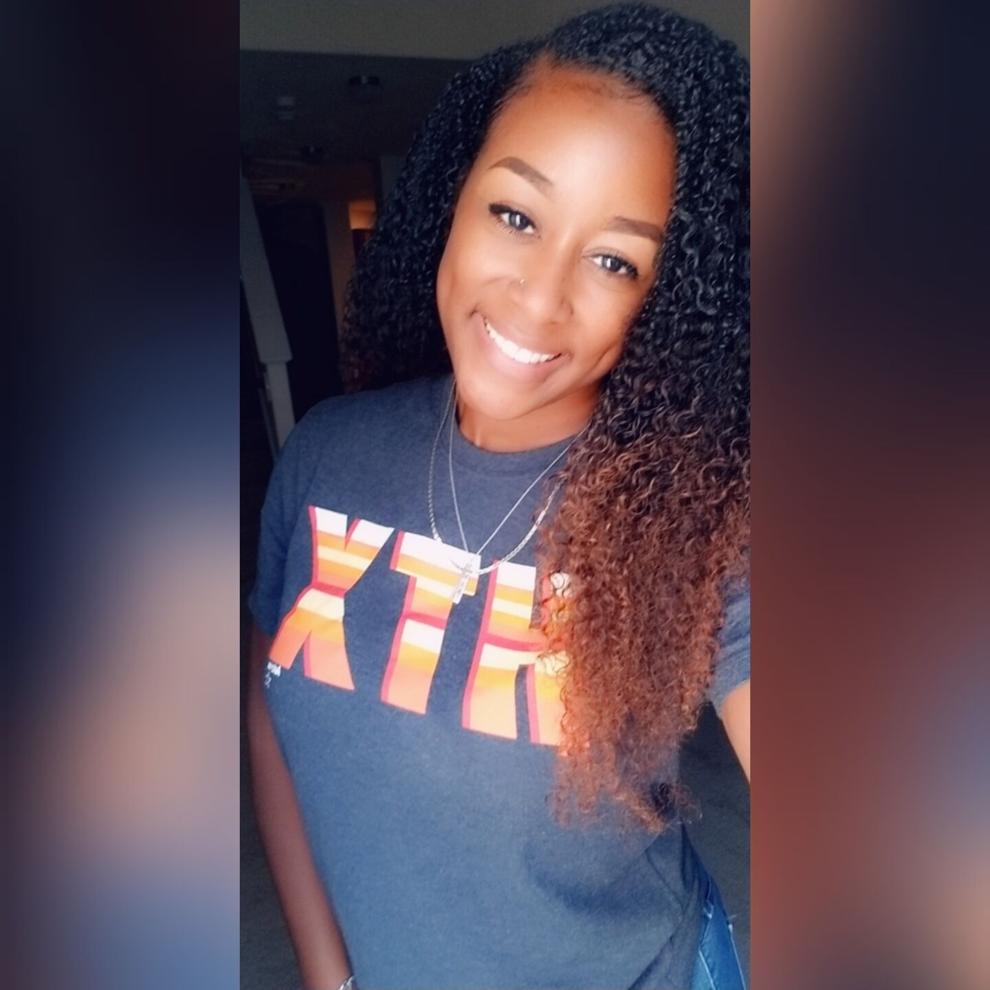 Hamilton Middle School
Mia Charlton, sixth grade language arts
Principal Robert Michaels-Johnson said Charlton is recognized by her peers as an inspiration and a resource.
"During these challenging months under COVID, Ms. Charlton has once more demonstrated her commitment to go above and beyond for the benefit of her students," he said. "She is an exemplary teacher and teacher leader. She mentors her colleagues as well as having served as a supervising teacher for university and alternative placement teacher candidates. Her instruction is consistently student-focused and is replete with opportunities for her students to stretch academically."
Charlton, a previous Teacher of the Year award winner, said being part of the Hamilton team has been a major part of her growth as an educator.
"Every year, I come in with the goal to help my students find a love for reading no matter the genre and gain confidence in their reading and comprehension abilities, and I plan to continue with that goal in mind," she said.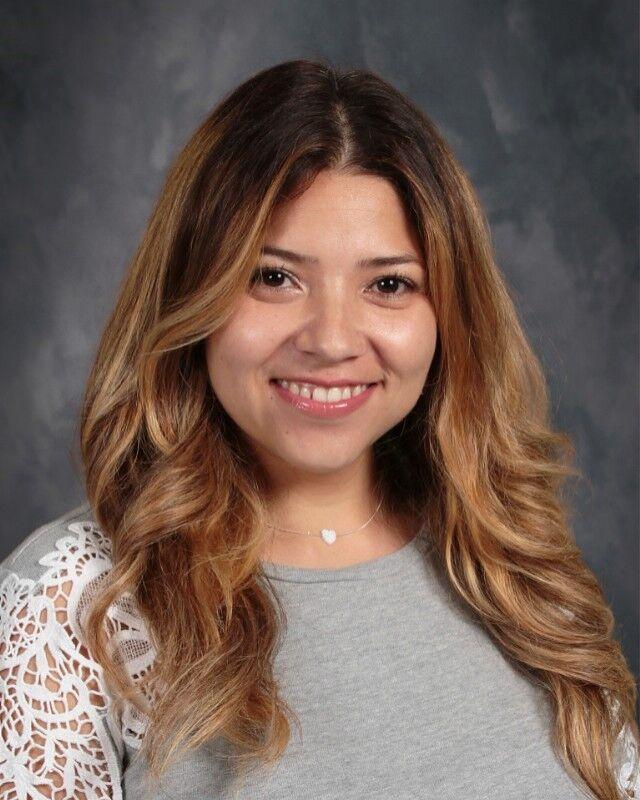 Harvard Elementary
Gricelda Uribe, third grade
Principal Laura Alaniz said Uribe was selected to be Teacher of the Year because she is a champion for ensuring student growth.
"My love for teaching stems from the inspiration my students develop in learning," Uribe said. "It is rewarding to see them excited to learn every day."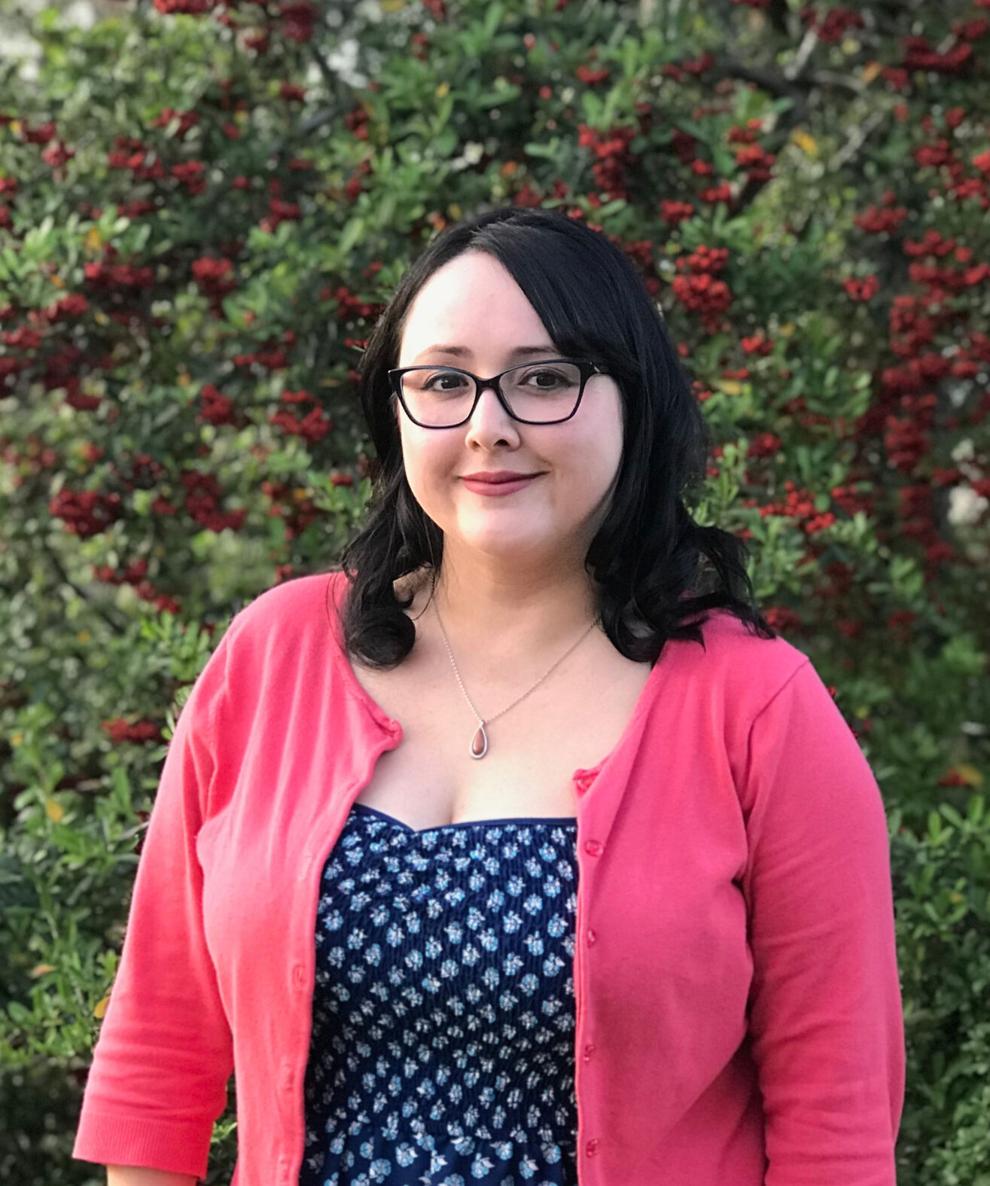 Heights High School
Rebecca Ozuna, AP human geography
Principal Wendy Hampton said Ozuna has been instrumental in helping not only students, but teachers, administrators and parents navigate the educational world amidst a global pandemic. 
"She is a continuous learner herself and never hesitates to share her knowledge with others," Hampton said. "She is able to connect with students and form relationships that are so important for student success."
Ozuna said she was honored to be nominated by peers, especially during this year's trials.
"Only other teachers can really understand the challenges we've had to face this year in education," she said. "Despite its hardships, I love teaching because I am able to introduce students to worlds outside their own. They are able to experience new cultures, places, systems and processes of the world and become connected and invested global citizens."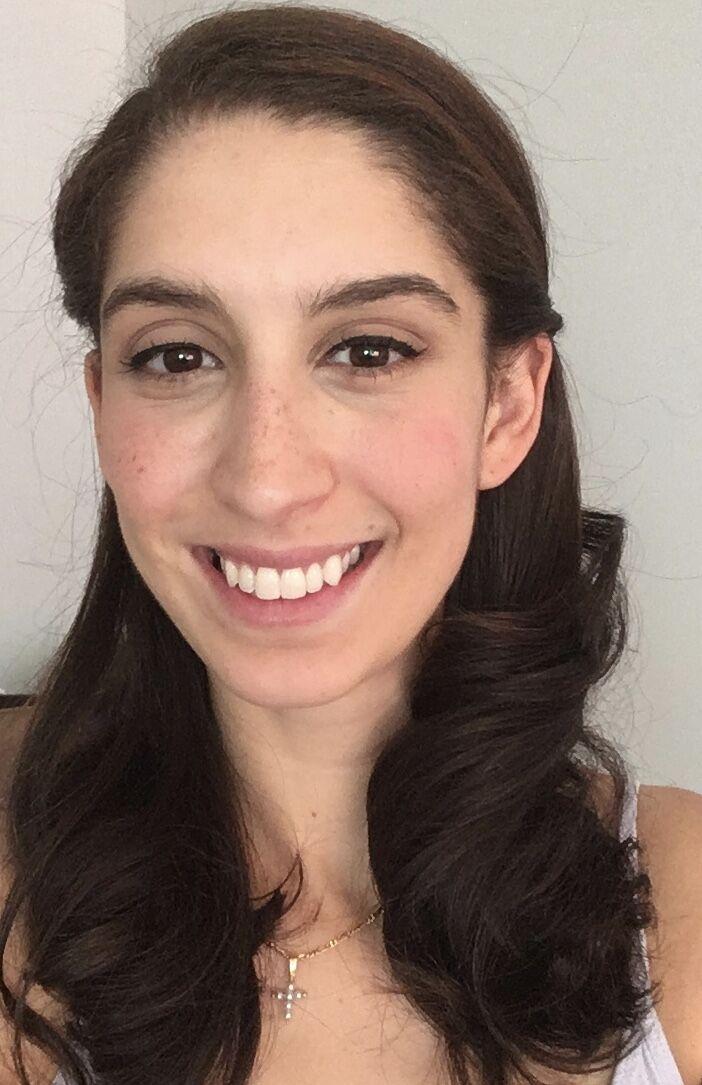 Helms Elementary
Maria Coffey, culture
Principal Lola Perejón-Lasheras said Coffey is instrumental in providing Helms students with knowledge about culture in a manner that is fun and interactive for them.
"In addition to serving as our campus culture teacher, she has gone above and beyond to make sure students continue to be engaged in the learning," she said. "Mrs. Coffey has been the definition of flexibility this entire school year, always willing to help cover any class needed whether it be virtual or in person with the purpose of providing continuity for our students."
Coffey said she is proud of her school.
"My favorite part about teaching is making connections with my students," Coffey said. "Every one of my students is unique and incredible."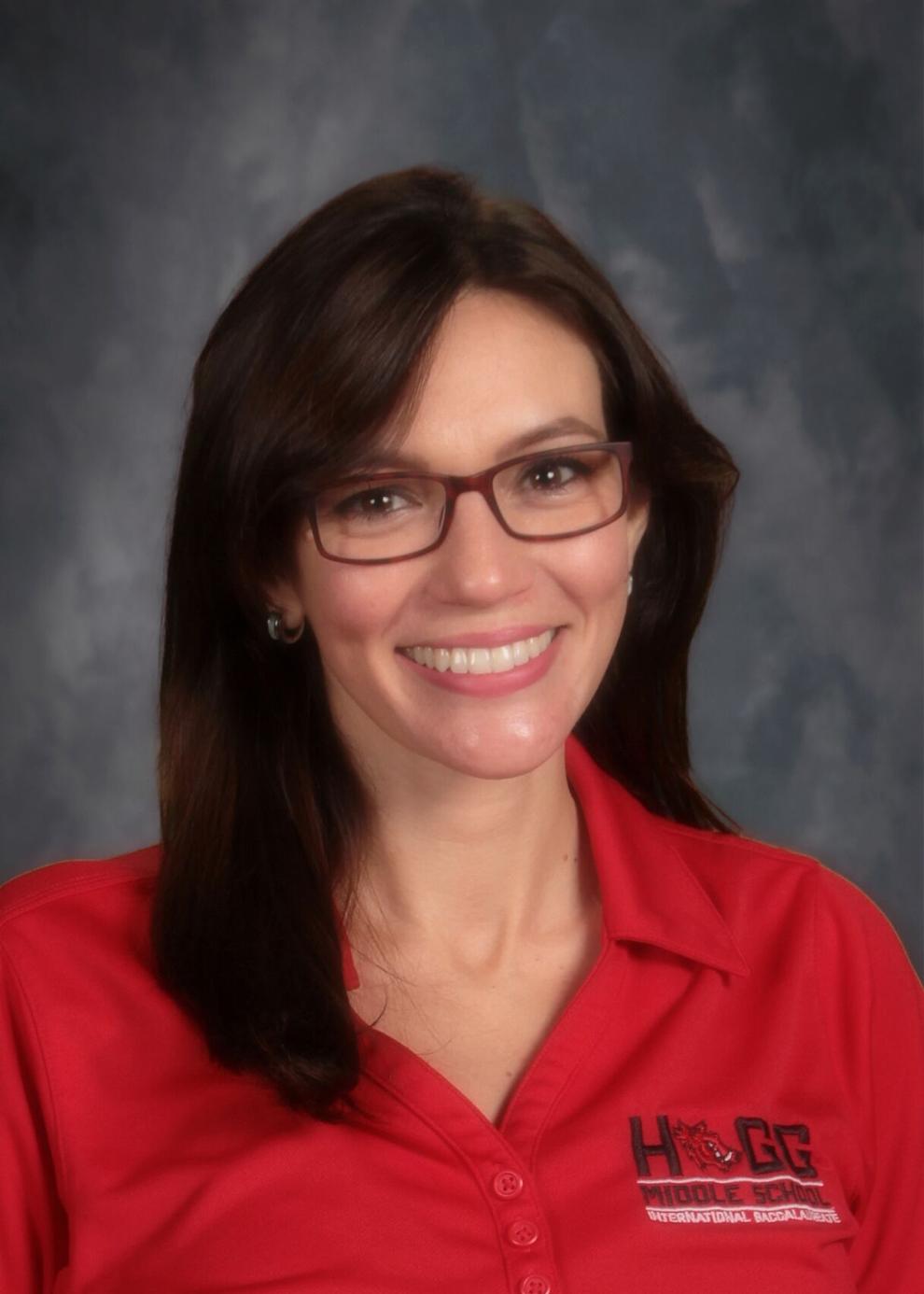 Hogg Middle School
Amelia Bravo, math
Principal Vanessa Saldaña said Bravo is a "phenomenal" math teacher who has taught all grade levels. 
"Her love of teaching, deep knowledge of her subject matter, commitment to her students and willingness to help her colleagues are just a few of the reasons that she was chosen as Teacher of the Year," Saldaña said. "Mrs. Bravo was also chosen to be a Teacher Leader at Hogg as part of the HISD Career Pathways program and she currently serves as the Data and Assessment Specialist on campus. She is always eager to help her colleagues."
Bravo said representing the teachers at Hogg is an honor.
"What I love the most about teaching is witnessing the students' achievements," she said. "I find it gratifying hearing them reflect on their growth as well as developing a problem-solving mindset, and learning to face challenges in general."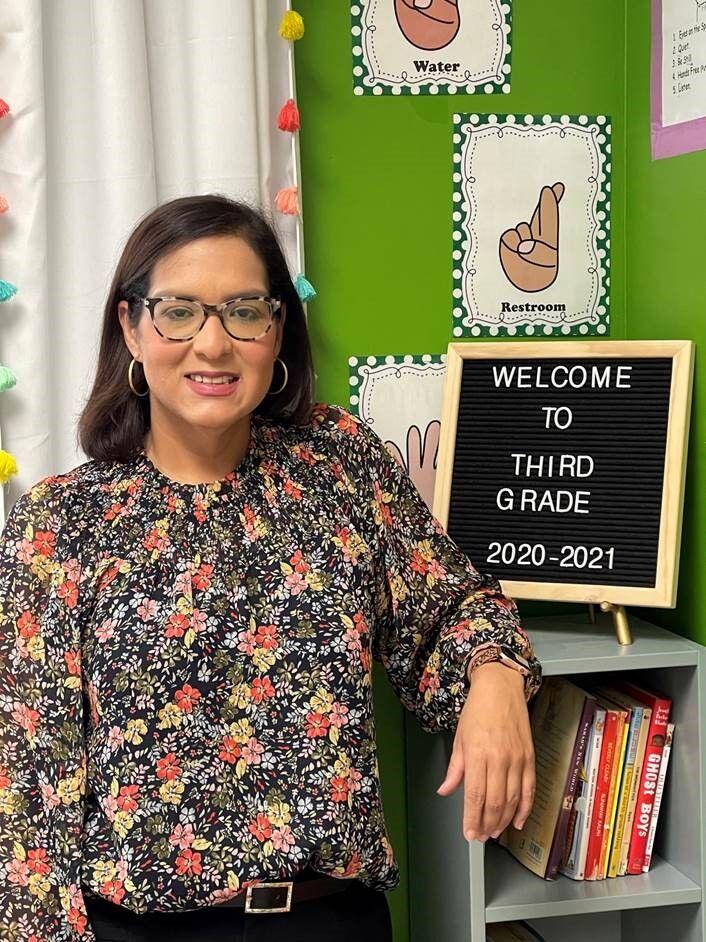 Oak Forest Elementary
Dawn Soria, third grade, reading
Principal Andrew Casler said Soria, who is a 20-year teacher, has demonstrated her strengths as an "empathetic and gentle educator" by taking care of her students' needs both academically and socio-emotionally during this school year.
Soria's specialty is teaching reading and her goal each year is to create a love of reading for each of her students. Niki Vogel is her third-grade teaching partner, and she said she draws inspiration every day from working with Soria, especially from the way she builds strong connections with her students and makes learning fun.
Soria followed in her mother's and aunt's footsteps when she decided to become a teacher. She said she considers herself a lifelong learner who works hard to stay current as a teacher.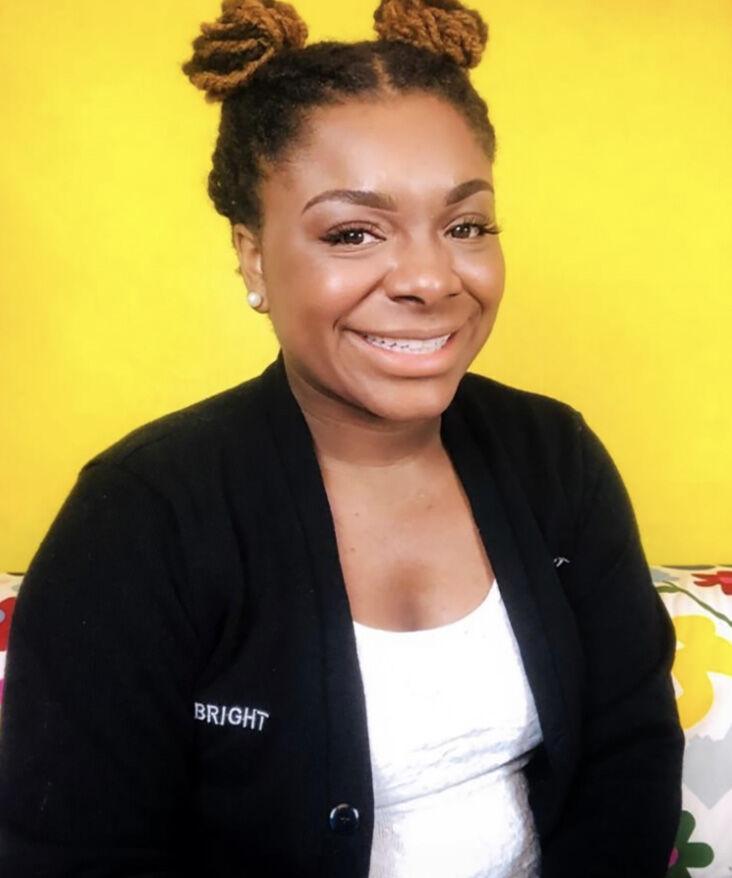 Scarborough High School
Crystal Bright, dance
Principal Roderick Trevino said that Bright is the epitome of teaching excellence. "Scarborough High School's dance teacher is a caring, nurturing, positive-minded and instructionally progressive teacher committed to helping her students succeed in school and in life," he said. "In addition, she consistently goes the "extra mile" to support her campus colleagues."
Bright said that she is honored by the recognition because all she hopes to do daily is to inspire her students to be better, well-rounded, compassionate, and empathetic people.
"I hope they understand that regardless of their backgrounds and current situations that they can become the best version of themselves," she said. "I am grateful that my peers saw what I try to do daily as being important and great."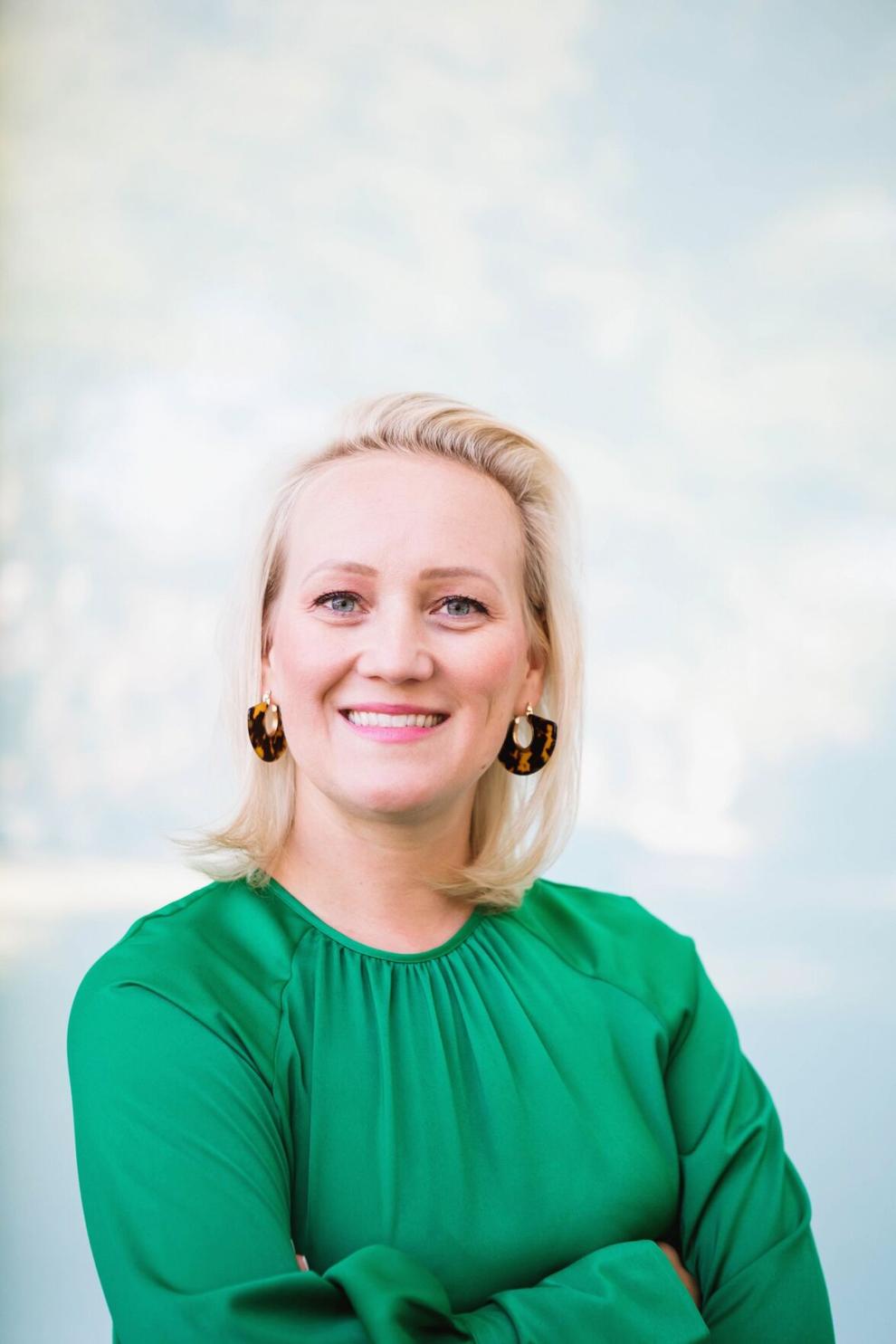 Sinclair Elementary
Barbara Smith, fifth grade
Principal Lee Mashburn said the internal selection process for Teacher of the Year at Sinclair is rigorous.
"To be selected is a true tribute (to) the level of excellence that an individual brings to our campus each and every day," he said. "Barbara Smith is an excellent teacher and has certainly earned the title of Teacher of the Year at Sinclair Elementary."
Smith said her students needed her in a whole new way this year.
"To combat the stress of the unknown, we worked together to come up with unique solutions to make online and pandemic learning fun," she said. "We all thrived. My favorite part of teaching is the opportunity to meet the social emotional learning needs of my students."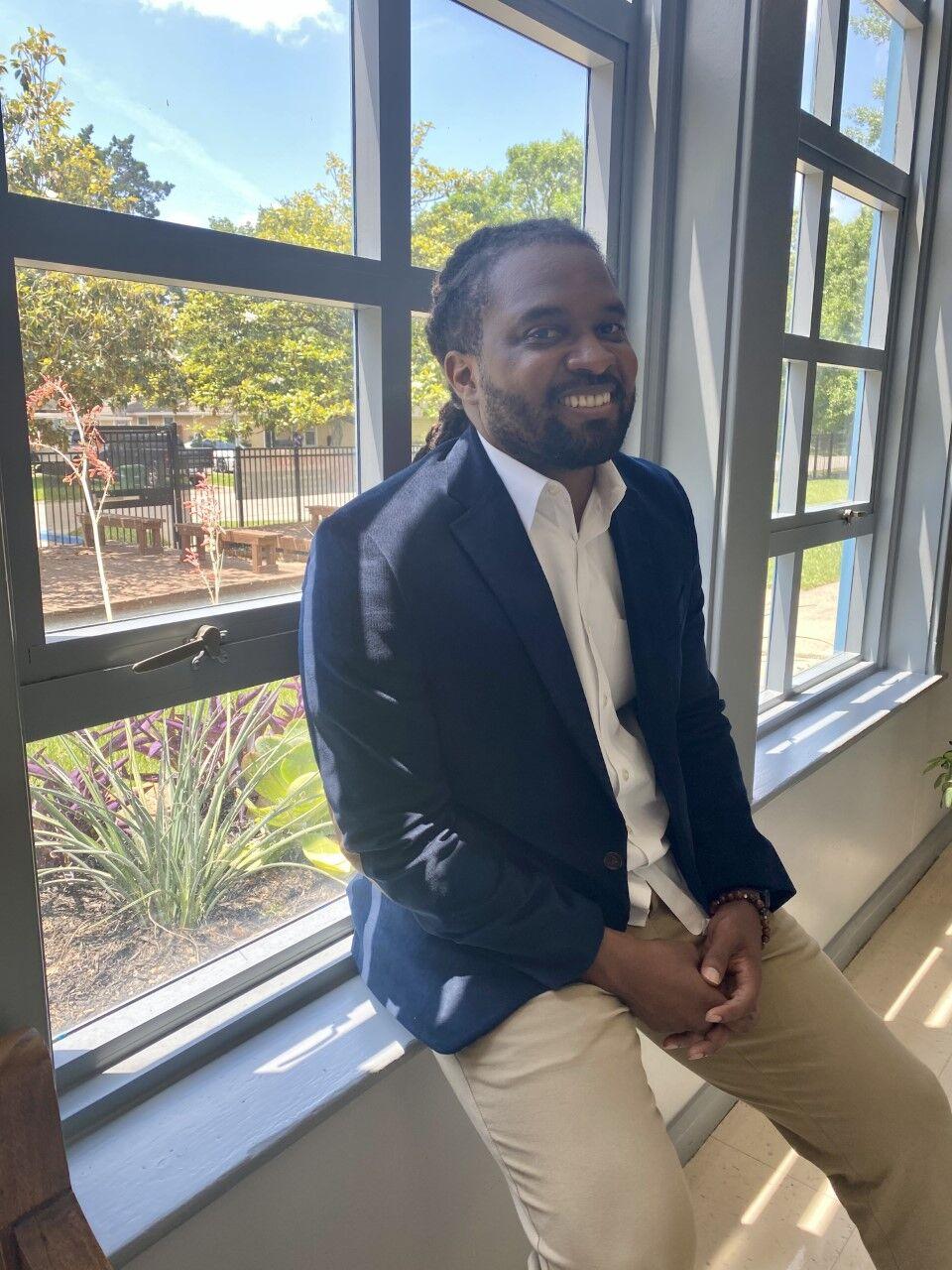 Stevens Elementary
Keon Armstrong, behavior support
Daniel Trujillo, third grade
Principal Erin Trent said Armstrong is the most selfless teacher she has worked alongside – "His daily goal is to meet the needs of students and their families. Daily Mr. Armstrong engages students in real-world learning experiences that will propel the trajectory of their future."
Armstrong said he is fortunate to work with an administration that had the vision to place him in a position that would maximize his strengths and help change the lives of the students they serve.
"This award would not have been possible without the hard work and dedication of my teammates," he said. "The process of watching my students grow personally and academically has been the best part of this journey. My goal is to always learn more about them. I've learned the more I know, the more effective I can be, and as a result the students are more engaged."
Trent said Trujillo is a team player who has a passion for students.
"I feel honored to have been chosen the beginning teacher of the year from among other amazing rookie teachers who've all endured and excelled this year as we've all taken on the challenges this year has thrown our way," he said. "I love the energy at Stevens this year, I love the collaboration and family support, and I love making connections with my students, whether that is in our classroom or through a screen."
Travis Elementary
Sarah Butler, kindergarten
Principal Tom Day said Butler is a hard-working, caring and compassionate teacher and person dedicated to her students' whole development.
"Mrs. Butler embodies the best of early childhood education and she has made an amazing impact in our community," he said. "She is truly one of the best and this is a well-deserved honor."
At Travis, Butler has served as Team Lead and Faculty Advisory Committee representative, as a member of the Shared-Decision Making Committee, and as a member on the Conscious Discipline and Hospitality committees.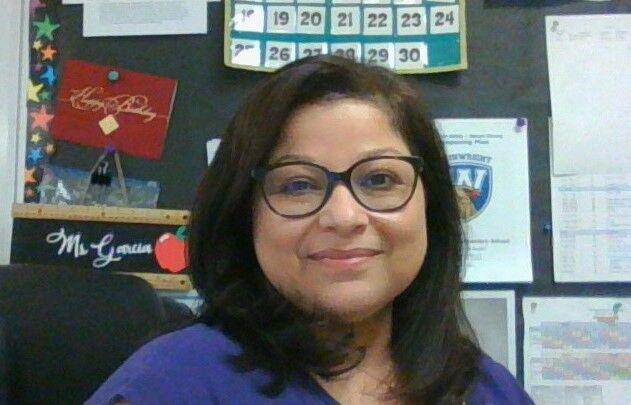 Wainwright Elementary
Martha Garcia, second grade dual language, language arts and reading
Principal Ryan Hutchings said the 20-year educator Garcia has been at Wainwright for seven years.
"She is a phenomenal teacher who works tirelessly to ensure she is providing her students with engaging and rigorous instruction," Hutchings said. "Her admiration for her students and ensuring all students learn at high levels is evident whenever you see her in action within the classroom."
Garcia said she has seen many teachers on campus doing "amazing" things in these unprecedented times. 
"We all rose to the occasion to meet the needs of our students, campus and parents," she said. "I have been a teacher for 20 years now, and what I love about teaching is watching and helping the students grow academically and socially from when they walk in the door until the last day of school. Every day is a different day, and there is never a dull moment."