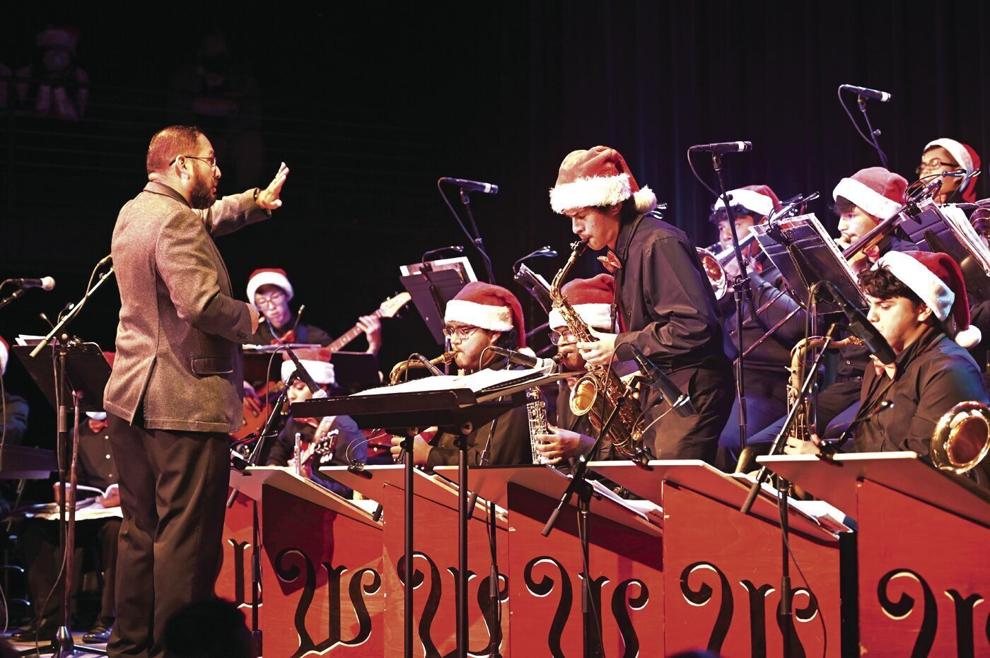 Jesse Espinosa has spent the better part of three decades with the Waltrip High School band program, first as a student, later as an assistant director and most recently as the head director.
His run with the Roaring Red Ram Band is coming to an end.
Espinosa said this week he is leaving Waltrip at the end of the school year to become the head band director at Klein Forest High School. He cited an ongoing challenge to secure funding and other resources for his program at Waltrip as a reason for his departure.
"I'm saddened that it's come to this, but it's what's best for me and my family," Espinosa said. "I'll definitely miss the good times and all the students that have come through here, and the special people I've had the opportunity to work with in the fine arts department."
Waltrip principal Michael Niggli, Houston ISD fine arts director Wenden Sanders and the HISD press office did not immediately answer questions about Espinosa's impending departure that were submitted Tuesday by email.
Klein Forest principal Lance Alexander described Espinosa as a "perfect fit" for his school and its band program, saying he was attracted to Espinosa because of his track record with the Waltrip band and how he has used the fine arts as a vehicle for preparing students for adulthood.
HISD trustee Elizabeth Santos, who serves Waltrip as part of her district, thanked Espinosa for his service to the Waltrip community and said she was "utterly heartbroken, devastated and overall sad" about his upcoming move.
"His work at Waltrip has transformed lives, helped build lifelong relationships, connected families and given students an incredible education in values, leadership, dedication and music," Santos added. "Mr. Espinosa embodies everything a teacher can and should be. He has maximized every resource and exhausted every partnership to bring in what the Ram Band needs."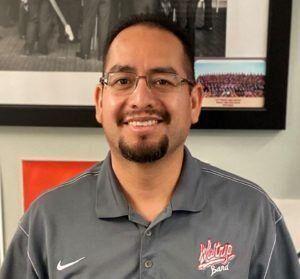 Espinosa, 44, said he was one of the band's drum majors during his senior year at Waltrip in 1994-95. He rejoined the program in the early 2000s as an assistant to band director Charlie Stevens and succeeded Stevens as head director in 2012.
The Waltrip band has qualified for the UIL area marching band competition every year since 1997, meaning it has advanced past the regional round every year during that span. That is the longest such streak in HISD, according to Espinosa.
Since Espinosa took over the program, it has twice performed in Washington D.C. – first at former President Barack Obama's second inauguration in 2012 – as well as at Super Bowl and Final Four events held in Houston. The Waltrip band has performed Christmastime concerts at the Heights Theater and earlier this year played at the Jazz Education Network's annual conference in Dallas.
Espinosa said the Waltrip program has been successful because it focuses on developing leadership qualities in its band students. He said that started with Stevens, whose tenure as band director began in 1983.
"I've always thought of myself as a steward of the program, and to continue carrying that torch that was lit by Mr. Charlie Stephens," Espinosa said.
Espinosa said he intends to create the same culture at Klein Forest, where he will be accompanied by his music-playing children. Sophomore Jae Espinosa is a member of the Waltrip band, and Isabel Espinosa is an eighth-grader at Frank Black Middle School.
Espinosa said Klein Forest is a "place where the arts are truly supported, not just by word but also by action with putting instruments in kids' hands, budgeting for it properly, master scheduling. All those things are there to give a teacher or a band director an opportunity to really get the most out of their students."
HISD covers the cost of travel to school and UIL-sanctioned events, according to Espinosa, who said his band at Waltrip has otherwise been forced to fundraise for needs such as musical instruments and repairs to those instruments. The program raised about $20,000 to make its trip to Dallas earlier this year for the Jazz Education Network's conference, with U.S. Rep. Sheila Jackson Lee securing a donor to help boost the effort.
"Funding fine arts shouldn't be left for parents, principals or donors," Santos said. "It is the duty of a school district to fund these programs." 
Santos added that it's the responsibility of the state of Texas to provide adequate funding for districts such as HISD, saying the state "needs to fully fund public education."
Espinosa called for additional support at the campus and district level.
"I hope and wish the district and the campus will come to terms to understand that they need to support their fine arts program," Espinosa said. "These are things that kids want to be a part of and make them excited about learning math, English, science and social studies. Don't take for granted what they do for your school culture and how it brings the community into the equation."
Espinosa thanked Waltrip's band families and other community members for their support over the years. He said they will be more formally appreciated at a free farewell concert planned for 3 p.m. Saturday, June 4 at Waltrip.
Donations will be accepted at the event to help support the Waltrip band next year and beyond, Espinosa said. 
To get stories like this delivered to your email inbox, sign up here for The Leader Daily Newsletter.