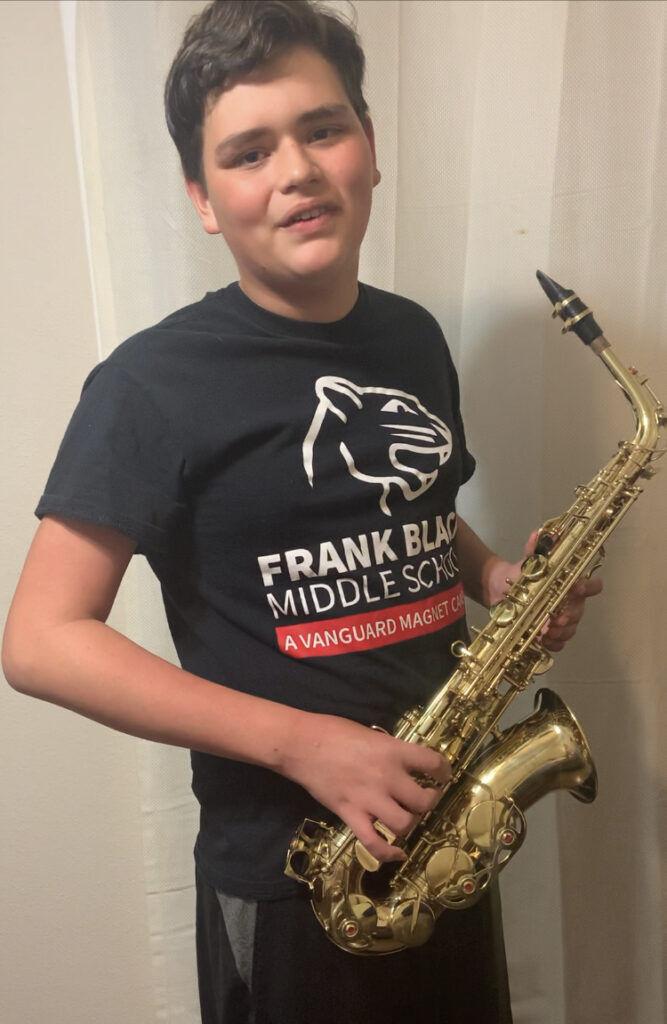 By April Petronella
In spite of the challenges of COVID-19, Frank Black Middle School is welcoming an enrollment of 1,368 students for the 2020-21 school year — the largest enrollment in the school's 63-year history. This large group of students along with their parents and the school faculty and staff are pressing forward in what is shaping up to be a unique but exciting school year.
According to wraparound resource specialist Tim Welton, "Though almost everything is more challenging given the constraints of the pandemic, all parts of the FBMS community are working to use the talent and tools available to make sure that we have a good school year."
The school year is kicking off with a creative way to showcase the talents of the school community and partner with the public: a virtual talent show called Panther Talent Unmasked.
"Panther Talent Unmasked is a virtual fundraiser created by our PTO to not only raise funds but to also support our school culture as a fun, creative and innovative middle school," Welton said. "Making sure middle school is fun is an important part of the Frank Black experience."
The event is the brainchild of the Frank Black Middle School Parent Teacher Organization spearheaded by a group of moms of incoming sixth graders. The PTO has long sponsored a fall fundraiser, but most fundraising options used in the past were largely unsupportable this year because of the realities of COVID-19.
Undaunted by the limitations, the PTO and school staff were able to come up with something truly unique — something that truly puts the fun in fundraising.
First, students and school faculty and staff will record and submit 15-second videos of their talent performance: music, dance, acrobatics, magic tricks and more. The videos will be posted on a secure YouTube channel. Using the hashtag #PantherTalentUnMasked, participants can share the link with their network and the broader community. Community members can then vote on their favorite entries through a voting link that simultaneously makes a donation to the Frank Black Middle School PTO. Each vote costs $1, and voting is open to all.
Awards will be given in three categories: individual student, student group and faculty and staff. Each category includes multiple award designations: most money raised, most individual votes and a special student choice award. Frank Black students can also participate in the voting by using virtual funds earned through assignment completion to vote for their favorite videos.
Voting will run from Oct. 26-Nov. 2, and anyone can vote as many times as desired by making a donation of $1 for each vote they wish to cast. The PTO is also looking for sponsor partners to donate funds for prizes and help make the event a success.
Sponsorship information can be obtained by contacting fundraiser@fbmspto.org.