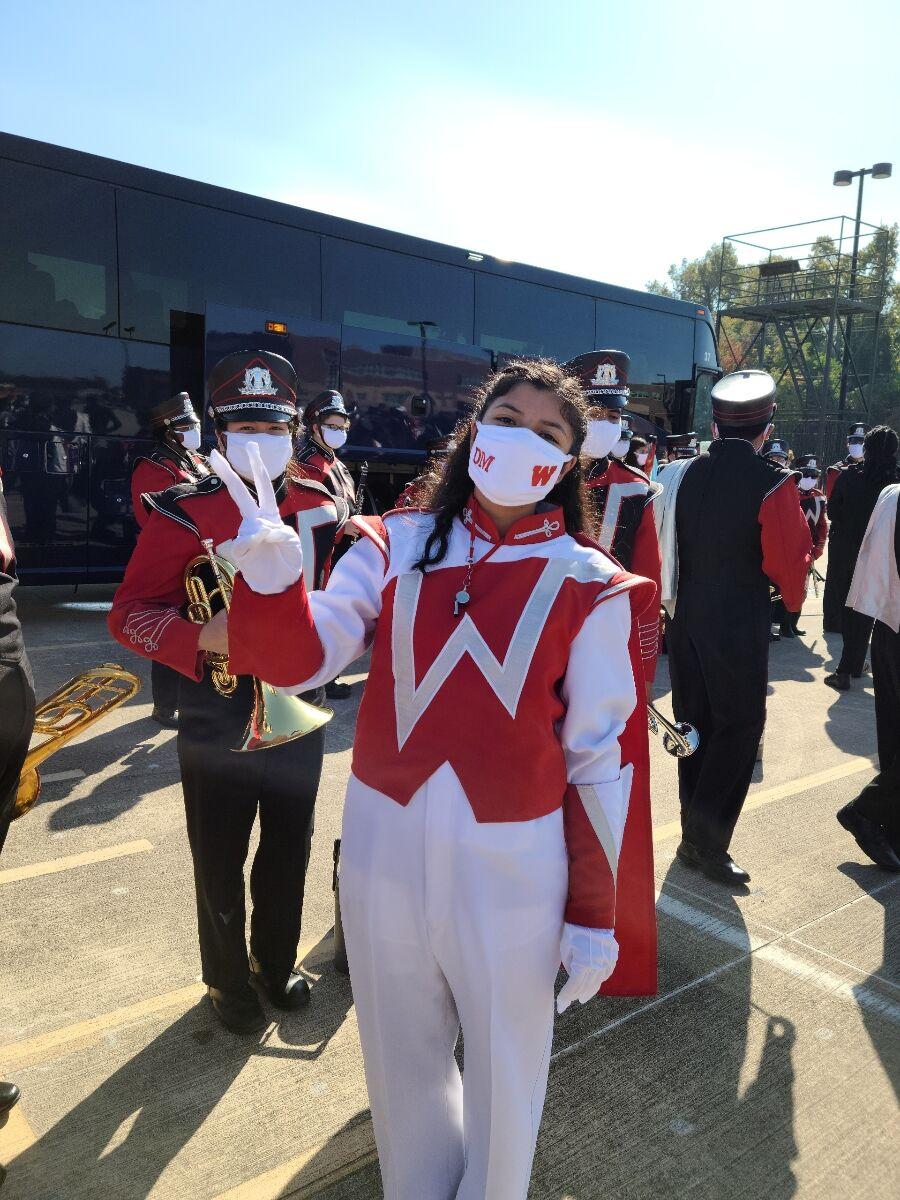 Waltrip High School's award-winning band looks ready for an upcoming regional contest after a recent stellar performance.
The Roaring Red Ram Band earned a "superior" rating from the judges during a pre-UIL marching contest held last Saturday, Nov. 7 in Channelview, according to an email from band director Jesse Espinosa. He said Waltrip earned the highest possible marks from three judges to place first in the Class 5A division and receive a trophy.
Waltrip's results were based on the band's first public performance of a number called "Chasing COVID-19 Away," featuring music from jazz rock musician Bill Chase.
"Amid the pandemic conditions, the band has been resilient and dedicated to making this marching season as successful as any other," Espinosa wrote.
Espinosa said the Waltrip marching band is the only one from Houston ISD that will compete in the UIL Region 23 contest at 4:40 p.m. Tuesday, Nov. 17 at Legacy Stadium in Katy.
Soloists for the "Chasing COVID-19 Away" show are senior Jason Colima (trumpet), sophomore Joshua Diaz (flute), freshman Jesse Espinosa (trumpet), senior Joshua Jaime (alto saxophone) and junior Robbie Paniagua (trumpet). Drum majors are Colima, junior Emily Diaz, senior Aidee Lopez, senior Jordan O'Veal and senior Abigail Sotelo, who is the head drum major.