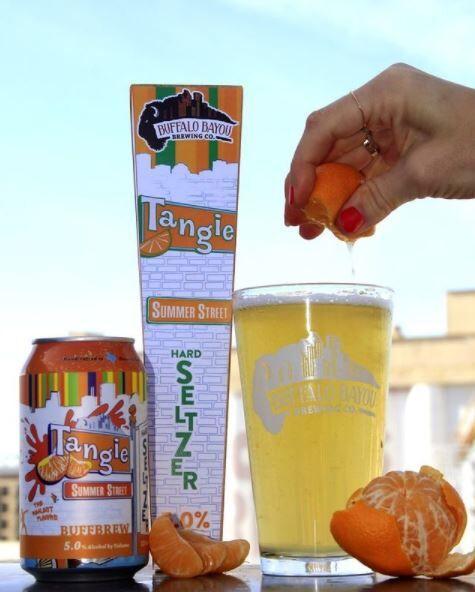 Buffalo Bayou Brewing Company released its first line of hard seltzer in December.
The first in Buff Brew's Summer Street Hard Seltzers line was Hibiscus Lime. On its Instagram, the brewery describes the seltzer as a drink brewed similarly to tea with hibiscus flowers and lime puree. The second seltzer in the line is Tangie, which is brewed with tangerine puree.
Karbach Brewing Co., 2032 Karbach St., announced Monday via social media that it would release a hard seltzer as well. The Ranch Water Hard Seltzer will be available in 6-packs and 12-packs.
New sweet treat at The Burger Joint
For a limited time, The Burger Joint, 2002 N. Shepherd Dr., is offering a new milkshake to celebrate the new year.
The new treat is the lemon raspberry shake, which is described as creamy, sweet and tart.
Outdoor events at Common Bond
Common Bond Bistro & Bakery, 449 W. 19th St., is hosting two outdoor events this month.
On Jan. 13 from 10-11 a.m., The Breathing Room will lead yoga and Pilates. On Jan. 14 from 5-8 p.m., Moodafaruka will play live music.
Walking Stick begins bingo night
Walking Stick Brewing Co., 956 Judiway St., will begin hosting bingo nights on Mondays, with the first happening Jan. 11. The events start at 7 p.m.
Specialty donuts back at Hugs and Donuts
Hugs and Donuts, 1901 N. Shepherd Dr., now has its festive King Cake donuts available. Other donuts also back in the shop are Aztec Chocolate and Drunk Boston.
All are available to order on hugsanddonuts.com with in-store pickup.