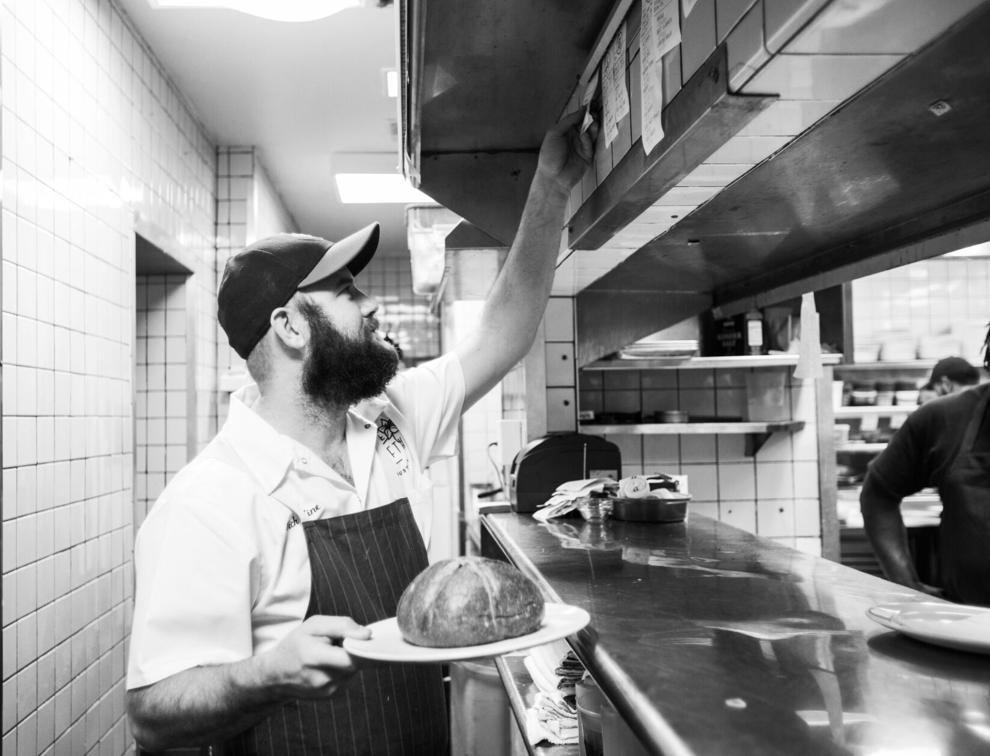 The team at Underbelly Hospitality is working on a concept to bring to the Houston Farmers Market, 2025 Airline Dr.
With support from Underbelly's owner and chef Chris Shepherd and business partner Todd Mason, who owns and is redeveloping the market along with MLB Partners, Nick Fine will head up the upcoming Wild Oats.
Fine, a Houston native and Underbelly's culinary director, has lived and cooked around the world, including Germany, Australia, New York City, Thailand and Aspen. The concept will focus on the history and traditions of Texas cuisine, while Fine also showcases his experiences and cooking techniques learned working under other chefs.
Wild Oats will be a full-service restaurant inside the market and will source its ingredients locally, particularly from those located at the Houston Farmers Market.
Come the summer of this year, Wild Oats patrons can expect dishes like shrimp diablo, which is Fine's take on shrimp and grits using masa as a nod to tamales.
Shipley Donuts sold to private equity firm
According to multiple news reports, Shipley Donuts has been sold to an Austin-based private equity group named Peak Rock Capital.
The Houston-based shop, previously owned by the Shipley family, has hundreds of locations around the country, including a popular store in the heart of the Oak Forest and Garden Oaks area at 3410 Ella Blvd.
City Orchard's new cider on shelves
City Orchard Cidery, 1201 Oliver St., has cans of a new cider available at local grocery stores.
Now at local H-E-B stores, Kroger, Whole Foods and Spec's, you can find City Orchard's North Rose and Lavender Royale ciders.
Velvet Taco opens in Heights
Velvet Taco opened its third Houston location at the corner of North Shepherd Drive and West 20th Street in the Heights on Monday.
The 3,139 square-foot dining room has room for 80 people, but opened at 50 percent capacity in accordance with state regulations. There are more than 20 kinds of tacos avaialable on the menu, and the Heights location will also have a drive-thru pick-up window for orders placed through the app, online and phone orders.
Mutiny Wine Room celebrating anniversary
Mutiny Wine Room at 1124 Usener St. in the Heights will celebrate its one-year anniversary with free wine flights in its tasting room from 4-10 p.m. Jan. 21.
Reservations are required for the 30-minute tasting experience and can be made over the phone at 832-618-1233 or on Resy.
King Cakes for sale
Two local bakeries are selling Louisiana-style King Cakes leading up to Mardi Gras.
Common Bond Bistro & Bakery, 449 W. 19th St., is taking preorders with pickup scheduled for Feb. 13-16. The bakery is offering two filling options, one a traditional cinnamon and the other a raspberry cream cheese.
Artisana Bread, 965 Pinemont Dr. #800, is offering King Cakes on Thursdays through Saturdays until Mardi Gras. Call 832-940-2129 between 7:30 a.m.-noon to check availability and make a reservation.