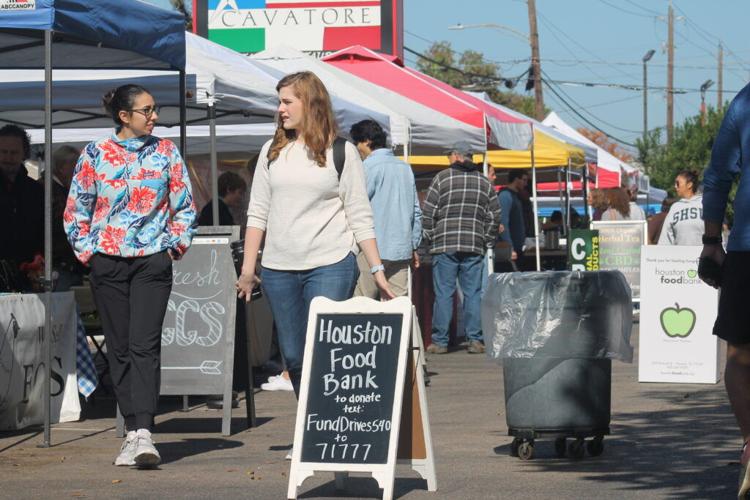 While grocery stores are regularly restocking to meet consumer demand, Eleanora's Market is making an effort to continue supporting farmers during the uncertainty of the COVID-19 pandemic by hosting an additional market.
Eleanora's Market is a weekly Saturday farmers market that takes place from 9 a.m.-1 p.m. in Cavatore Italian Restaurant's parking lot at 2120 Ella Blvd. The new market will be held from 10 a.m.-1 p.m. Wednesday. Both market days will feature essential food vendors only.
After a stay-at-home, work safe order was issued on Tuesday morning by Houston Mayor Sylvester Turner and Harris County Judge Lina Hidalgo — going into effect at midnight and lasting through April 3 — Eleanora's still plans to host the markets while putting all of the recommendations from the city into effect.
All vendors will be placed 10 feet apart and will use hand sanitizer and gloves. Shoppers must stay at least 6 feet apart.
"We feel it's important to stay open during this time to provide our customers with essential products," a representative of the market said. "We also agree with the city's health department that (open-air markets) is a safer environment than a grocery store."
Scott Packard, chief communications and public affairs officer for the Houston Health Department, previously said outdoor environments pose a lower health risk than indoor settings for contracting the upper-respiratory disease caused by the new strain of coronavirus, provided that people maintain a safe distance from each other.
Eleanora's Market will feature vendors whose offerings include fresh, local produce, eggs, meats and canned foods.