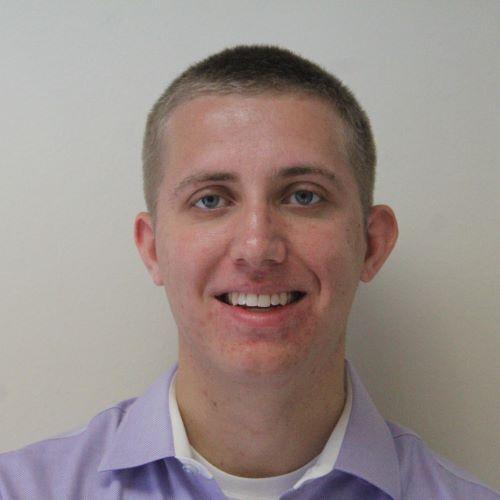 If you're a regular Leader reader, you might have noticed my byline appear in these pages and online infrequently over the last several months.
My name is Stefan Modrich, and I'm grateful for the opportunity to reintroduce myself to you as the new food and drink writer for The Leader, where I'll also be covering all things cultural, from music and art to literature and everything in between in this bustling area of Houston that you all are fortunate to call home.
Living on the periphery of the Heights, I've had a chance to immerse myself in the many rich cultural institutions and dining options —  whether they be of the fine or hole-in-the-wall variety — from Timbergrove to Garden Oaks and Oak Forest or the Washington Avenue area. You'll probably catch me working every now and then in a local coffee shop or restaurant, and if you recognize me (I've been told that being tall, skinny and blond makes me easy to spot in a crowd), feel free to say hello.
I am looking forward to telling the stories of the dreamers, doers, creators and innovators in this rich, vibrant slice of our nation's fourth-largest city.
Where there is growth and development in the restaurant and hospitality sector, there is promise, but likely to follow are valid concerns from families who are concerned about the increased traffic and noise on their streets.
And where there are sparkling, new food halls and high-end international restaurants, there are also nearby mom-and-pop grocery stores and small diners that have struggled to make it through the COVID-19 pandemic and now a period of supply chain disruption, inflation and labor shortages that are especially difficult for small business owners in creative fields where profit margins are razor-thin.
Covering a community like this one (which has been a historically significant contributor to Houston's rise as a global metropolis) and chronicling the cultural milestones that have brought our city such high regard is a daunting but inviting challenge for me, and one that I intend to embrace. I want to hear from you to help get me up to speed, and to let us know where you think we can improve our coverage of local restaurants, music venues, parks, family-friendly activities and nightlife options. We are thankful for tips and information from plugged-in readers and value our relationships with those of you who are invested in using your talents to provide fun and entertainment for your neighbors as a diversion from some of the harsh realities we have been beset with for the last year.
If you're looking for restaurant recommendations, if you have recipes to share, or you are in possession of a secret map with the closest water fountains and restrooms along all of the Heights-area running trails, don't hesitate to drop me a line at smodrich@mcelvypartners.com or @StefanJModrich on Twitter.
I'm looking forward to beginning this journey with you.