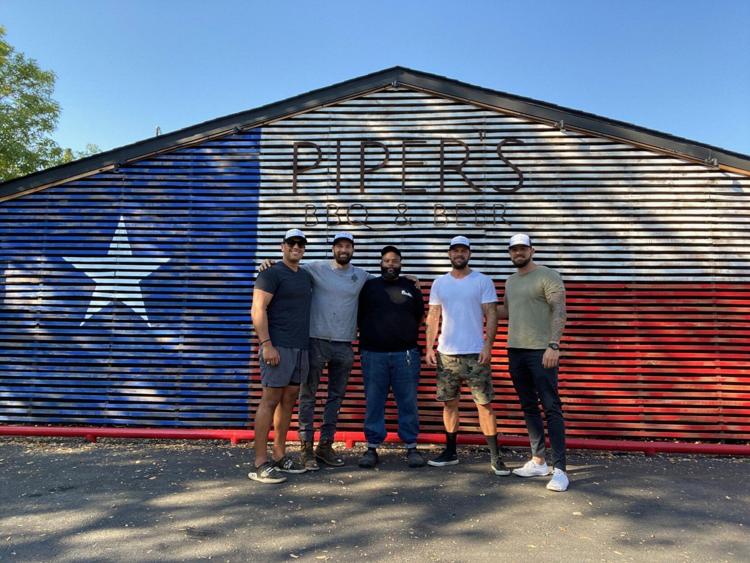 A little over a year has passed since Brandon and Justin Piper opened Preslee's, 1430 W. 19th St., in the Heights. Now the brothers have a new venture featuring barbecue and beer that will have a soft opening this weekend.
Piper's BBQ & Beer, 2323 N. Shepherd Dr., is a family-owned business headed up by Brandon, Justin and Weston Piper.
"We'll have really good, down-to-earth Texas barbecue," Brandon said.
The menu will feature barbecue staples like brisket, pulled pork, sausage, pork ribs, once-a-month beef ribs, smoked turkey and house-made sides. Dessert items will include pecan pie and banana pudding – a favorite at the sister concept, Preslee's. The restaurant will also have ice-cold beer and canned wine.
"With this restaurant we wanted to be a place where someone can come in and get a good brisket sandwich without paying a lot," Brandon said.
Before making improvements to the space, Brandon said it was in bad condition. They remodeled and added a patio. Inside the space there is limited seating. Most of the seating will be reserved to the patio. Brandon still describes it as a "hole in the wall" because of the type of vibe he sees the restaurant having: laidback and unassuming.
"It's down to earth, real relaxed. We don't plan to do a lot of marketing," Brandon said. "It's a family-owned business. We don't plan to be here just a year, but become a staple in the neighborhood."
With Preslee's established and doing pre-COVID-19 sales, the Pipers are ready to take on this new venture.
"This concept has a great location, we get plenty of traffic and we know our food," Brandon said.
The soft opening will be Saturday and Sunday from 11 a.m. until they sell out of meat. Regular operation times will be Wednesday through Sunday from 11 a.m. until they sell out of meat.