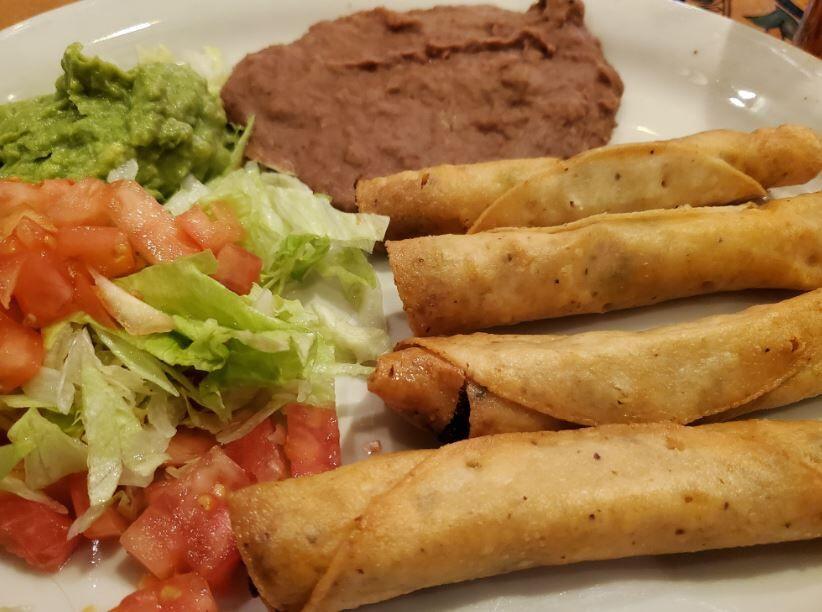 By Zarah Parker
A hacienda is an estate with a dwelling place at its center. And that's replicated at La Hacienda in the Heights.
The Tex-Mex restaurant is a large open space surrounded by walls that look like buildings or houses around it, complete with railings that "people" could look over the crowd from. It gives the space a welcoming atmosphere.
I've visited La Hacienda many times over the years and the best thing about the place is how easily it can accommodate large families. In the past, I'd be in there with my family of almost 20 and even when it was busy, we wouldn't have to wait too long for tables to be pushed together for us.
The restaurant is also very kid-friendly. It's a place you can bring your toddler and not be embarrassed if they get a little loud or toss something on the floor.
The servers are all helpful and attentive, and we always seemed to have more than one at a time. At my most recent visit, my iced tea was never more than half-empty and fresh tortilla chips were placed on our table every time the basket got a little low. The latter was most enjoyed by my nephew, who thought every new chip basket meant he needed to keep eating them.
The chips are thin and warm. The salsa is a little spicy and tastes of tomato and peppers. It was just a little warm in temperature, but was room temperature after a few minutes at the table.
I've had multiple dishes from La Hacienda, including its tacos, chicken fajitas and chicken flautas. For the most part the food is reliable. You always know what you're going to get. It's simple Mexican food.
The fajita meat is sliced maybe half-an-inch thick and it comes with all the works – refried beans, rice, Pico de Gallo and more. I've always enjoyed sharing the fajitas with someone else.
During my recent visit I ordered the flautas. The plate came with four flautas, refried beans, guacamole and a small salad.
The corn tortilla that was wrapped around the chicken was thin and crispy. The chicken inside was still juicy and tender. Sometimes I've noticed the meat inside flautas being dry, and I'm glad it wasn't the case here.
I like to eat my flautas with beans and guacamole piled on top, which was pretty good except I found the guacamole to not be thick enough. It didn't have to be chunky, but it was too smooth.
La Hacienda is a place my family and I return to for its simplicity and accommodations. Hopefully, we can go back with our large group soon.
La Hacienda
Address: 1431 W. 26th St.
Hours: 11 a.m.–10 p.m. Sunday–Thursday, 11 a.m.–11 p.m. Friday–Saturday
Pricing: $7-$20
Kid-friendly: Yes
Alcohol: Yes
Healthy options: Yes
Star of the show: Flautas