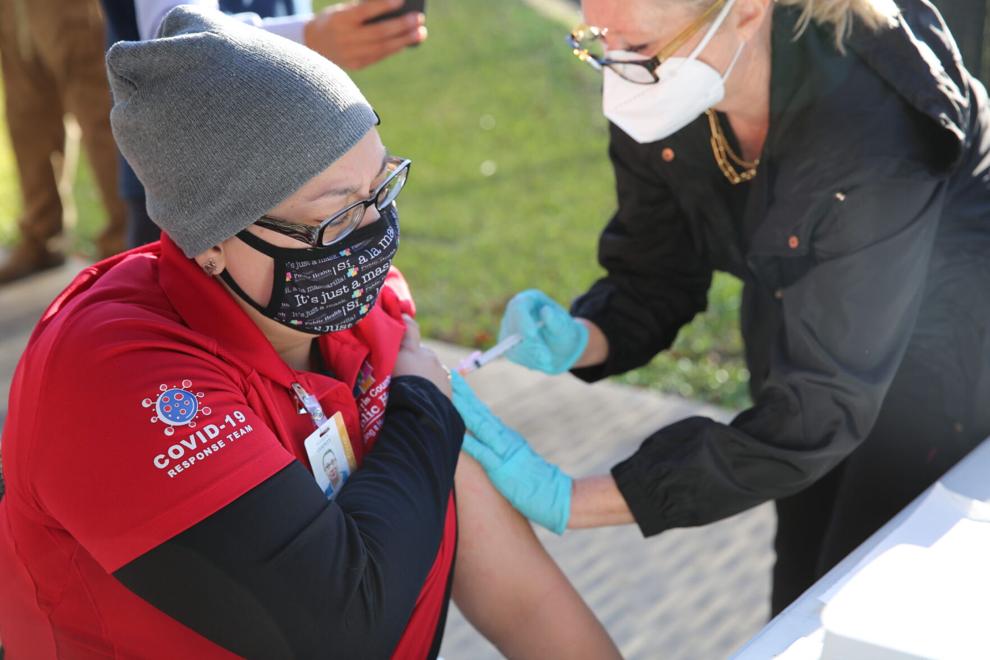 The Houston Health Department reported 765 new cases of COVID-19 among city residents on Monday, along with one additional death. More than 116,000 have contracted the coronavirus since it reached Houston about 10 months ago, and the contagious disease it causes has claimed the lives of more than 1,500.
The hope among local health officials, now that two vaccines are being distributed in the region, is that those numbers will not climb much higher.
The Houston Health Department, Houston Fire Department and Harris County Public Health announced Monday that each had received 3,000 doses of the COVID-19 vaccine developed by Moderna as part of a massive distribution by Texas' Department of State Health Services. The city and county immediately began administering the vaccine, which requires two doses four weeks apart to be effective, to its front-line healthcare workers.
Smaller numbers of doses of the Moderna vaccine have been sent to Memorial Hermann Greater Heights Hospital – which received 1,950 doses of the Pfizer vaccine earlier this month – as well as to some other local healthcare facilities and the H-E-B pharmacies at 2300 N. Shepherd Dr. and 3663 Washington Ave.
"Today is a big day for Houston in the ongoing battle against COVID-19," Mayor Sylvester Turner said during a Monday news conference. "Houston has received a potentially life-saving gift just in time for the holidays and before the start of the new year."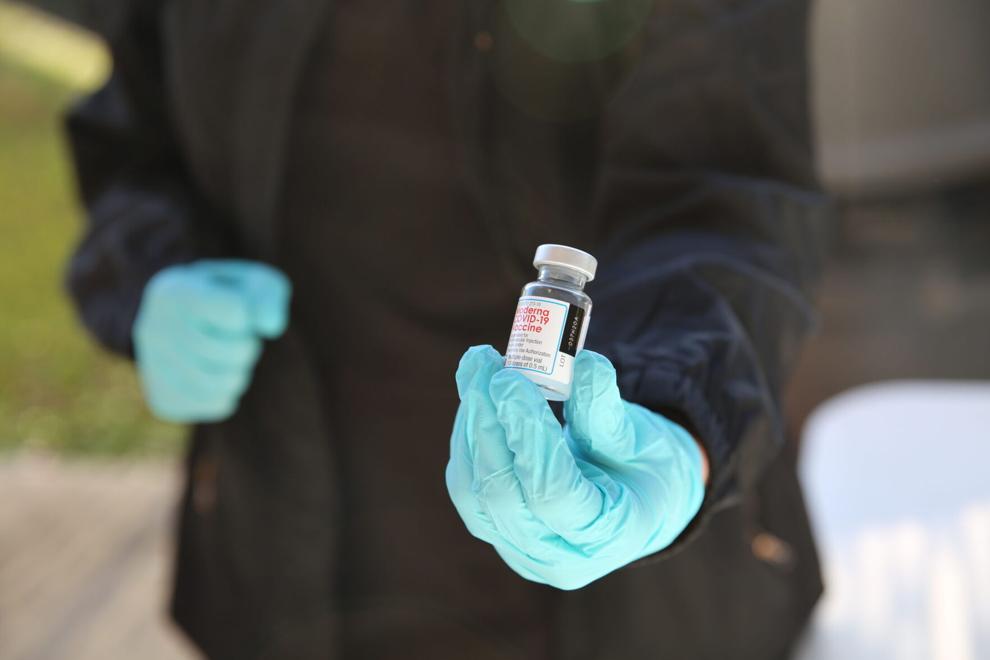 As of press time Monday, healthcare workers, pharmacy workers, residents and staff of long-term care facilities, first responders and school nurses were among those permitted by the state to receive the vaccine. Up next are adults over age 65 as well as people who are at least 16 and have at least one chronic medical condition that puts them at increased risk for severe illness or death, such as cancer, kidney disease, heart conditions, chronic obstructive pulmonary disease, obesity, pregnancy, sickle cell disease and Type 2 diabetes.
According to the DSHS website, the state's goal is for the vaccine to be available to every Texan who wants to receive it by the spring of 2021.
"Eventually we will get to everybody," Dr. David Persse of the Houston Health Department said. "It's going to take some time. This is a big nation and a big community. But let's take advantage of this opportunity when it knocks."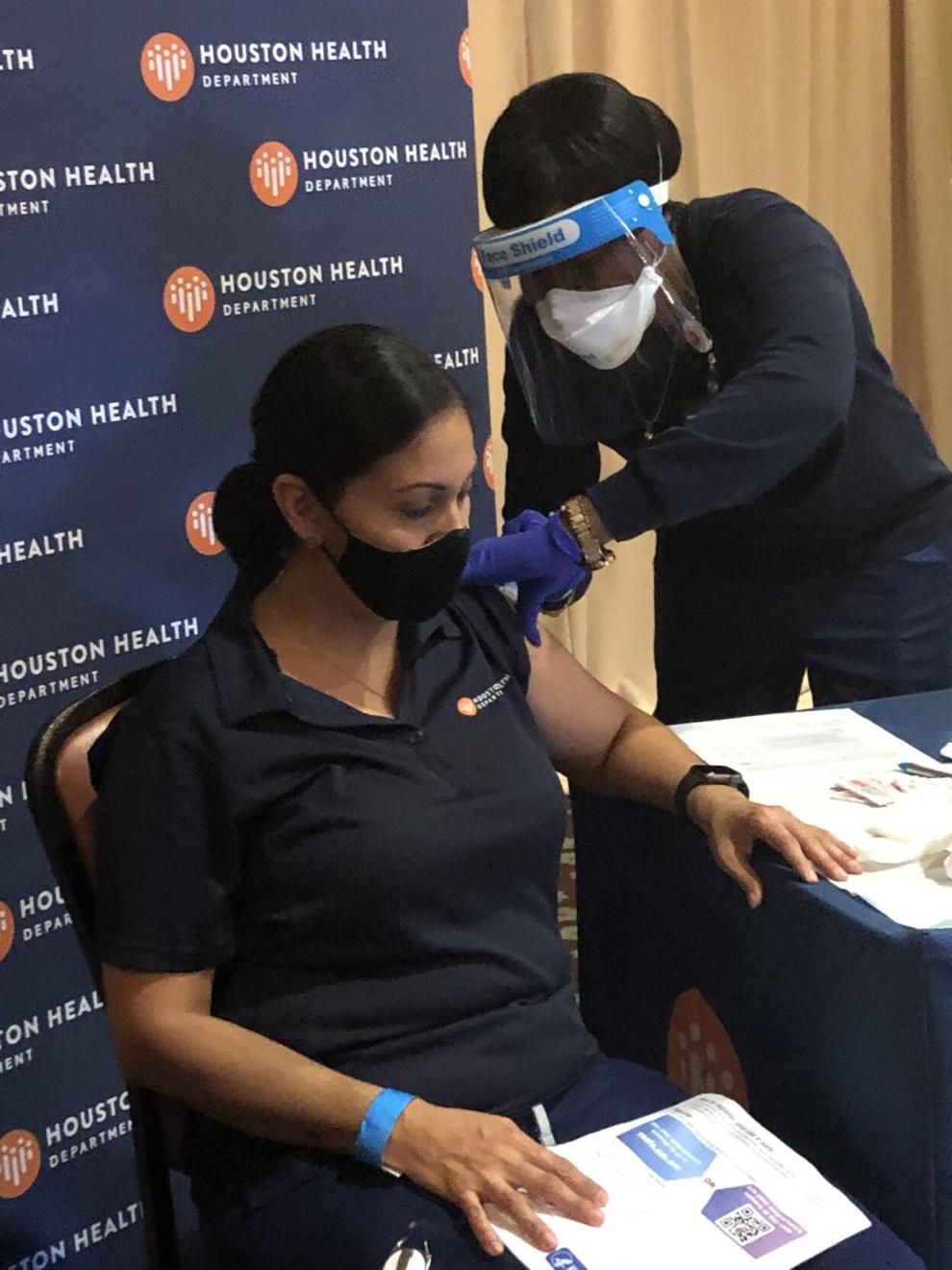 In the six zip codes served by The Leader – 77007, 77008, 77009, 77018, 77091 and 77092 – there had been a total of 9,173 cases of COVID-19 as of Monday. The disease has caused the deaths of at least 123 area residents, with 8,143 having recovered.
Until the vaccine is more widely available, Turner encouraged Houston residents to continue taking precautions to slow the spread of COVID-19, such as wearing masks when in public, maintaining at least 6 feet of distance between others and frequently washing hands.
"This is a great day. It is an important day, because it is the beginning of the end (of the pandemic)," Persse said. "We've still got a lot of work to do, individually and as a community, to make sure we get vaccine out."