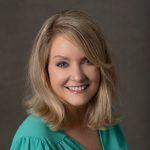 Ella Lee Forest resident Elizabeth Arredondo, a licensed professional counselor and owner of Houston Family Counseling, said nobody has come out of 2020 emotionally unscathed.
"Our lives have been riddled with loss, isolation, conflict, more loss and anxiety," Arredondo said.
She and Aaron Bunker, a fellow licensed professional counselor at Houston Family Counseling, have some ways for people to get in the right headspace for the coming year.
Recognize that nothing magical happened on New Year's Day
"Remember when you were a child, and you woke up on your birthday thinking you would somehow be someone new?" Arredondo said. "A lot of people are looking at 2021 with the same kind of magical thinking, and it's going to be a serious downer to see more disappointing or upsetting news, especially about COVID and politics."
To counter that letdown, Arredondo and Bunker advise setting attainable, short-term goals and rewards for yourself.
"Ask yourself each Sunday, 'What is one thing I want to be proud of this week?'" Arredondo said. "You will find a sense of empowerment in this activity, and that feeling counters the helplessness we've all felt about what's happening around us."
Practice journaling
Write journal entries detailing the best and worst things about each day, and your feelings about those events.
"It's tempting to shut down emotions at this point because we have Felt. So. Much," Arredondo said. "The feelings are still there, though, and giving them time and space in your journal may keep them from overwhelming you or leaking out when they can cause damage to relationships."
Make self-care your No. 1 New Year's resolution
Arredondo and Bunker said it is unlikely any human is going to take as much time and interest in caring for your adult soul as you can.
"Decide what self-care really means to you and then take good care of yourself," Arredondo said. "Maybe this means taking up an old or new hobby. Maybe it means a diet or exercise regimen that treats your body better than you have been. This year, focus in on how resolutions make you feel more than what you ought to be doing."
Limit media consumption, especially social media
Arredondo said news is helpful in small doses and when it is not inflammatory.
"Keep to the facts, though, with a time-limited scan of reliable, fact-based, non-sensational news sources, preferably in print," Arredondo said. "Likewise, limit social media, using it only as a tool to connect with others in meaningful and supportive ways."
Keep those connections open
The counselors said that no matter how tired you are of video chats and Zoom happy hours, you should keep them coming.
"They don't feed our souls with the kinds of connection in-person interactions do, but they are a far cry more sustaining than phone calls and emails," Arredondo said.
She also suggests creating some intimacy and routine in those calls.
"For example, if you can't be with elderly family, you might consider including them in children's bedtime routines and letting them read a story aloud," she said. "Don't feel obliged to plan big events to connect with others. Think about how you connected pre-COVID and try to simulate that, maybe chatting on FaceTime while children are playing in the background or sharing a glass of wine while making dinner."
For more tips, visit https://houstonfamilycounseling.org/blog/.