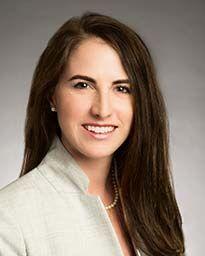 In addition to getting swabbed to check for an active-virus COVID-19 infection, many people are choosing to get a blood test to see if they have the antibodies – or the blood proteins produced in response to a specific antigen – that would indicate a past infection. But how accurate are these tests and what do they really mean?
Dr. Annamaria Macaluso Davidson, an occupational and environmental medicine physician at Memorial Hermann Health System, shared her expertise and the answers to some of these questions with The Leader.
"We are testing patients for COVID antibodies," Davidson said. "Patients can be seen by a provider and tested at our Memorial Hermann Urgent Care locations across the city. Patients can also be seen by a Memorial Hermann Medical Group or Memorial Hermann affiliated provider. Their doctor can order the test as well and samples are then collected in office or at a nearby lab."
Davidson said there are many different antibody tests on the market, and not all are equally reliable.
"While convenient, some antibody tests have been less reliable in their results," she said. "The test may have low sensitivity and not screen for the infection well, or they may cross react with the common cold — a virus in the same family as COVID-19 — and are less specific for COVID-19, for example."
Davidson said when looking for testing, people should go with a trusted provider.
"The CDC is currently evaluating the performance of all these tests on the market, in collaboration with other federal organizations," she said. "The results are posted on CDC.gov."
As to the issue of antibodies indicating further COVID-19 immunity, Davidson said the scientific community has not come to a conclusion yet.
"There are several studies in progress to help understand this – how long the antibodies will protect an individual and if there is a specific threshold or level of antibody production that allows for long-term immunity," she said.
The test is also not a surefire indicator of previous COVID-19 infection.
"From the study of our immune system, we know that when we have an infection or our body recognizes something as foreign, the immune system will produce antibodies," Davidson said. "These antibodies are proteins that help fight the infection. A negative antibody test could mean that the person was not infected. However, a negative result could also mean that the body did not make enough antibodies to be detected by the test. This happens in individuals with mild infections."
Davidson said a negative antibody test could also mean the person tested too early.
"It takes about one to three weeks for the antibodies to be produced," she said. "There are cases I have seen where patients have had a clinical infection and confirmed positive COVID test, but later their tests for antibodies were negative. This would be considered a false negative antibody test, because we know the person was infected, and we know bodies produce antibodies to fight an infection."
That might have been the case for Heights resident Meggan Watson.
"I had the antibody test (and) it came back negative," she said. "I suspect that was a false negative since I have had treatment-resistant walking pneumonia for three months following an illness in March."
Oak Forest's Jennifer Rodriguez and her firefighter husband got an antibody rapid test in late April. She also donated blood last Friday, and had an antibody test taken as well, and is waiting on those results.
"We had taken a trip to Mexico in March," she said. "We wanted peace of mind that we didn't have it already and possibly spread it to others if we were asymptomatic."