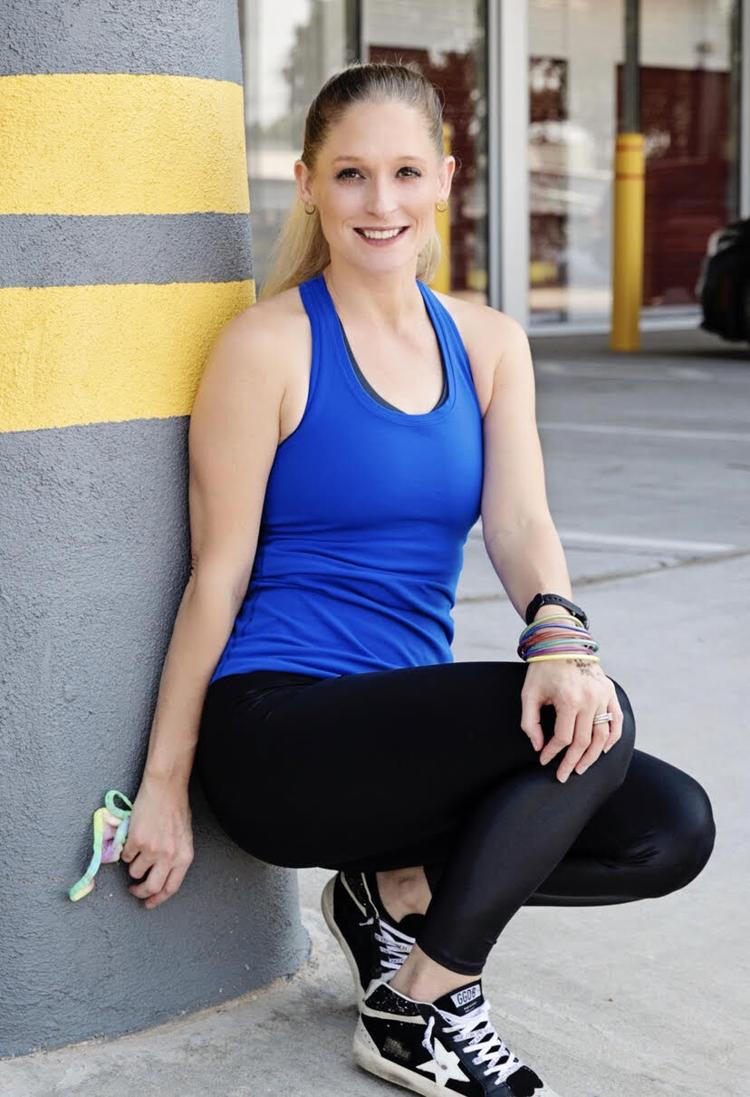 The professionals who teach fitness and wellness for a living have goals of their own. Here's a roundup of what some local teachers and gym owners are hoping to achieve this year.
Owner Ricky Cruz
HTX FightCamp
827 W. 34th St.
Cruz said he and wife April, the co-owner of HTX FightCamp, are "focused on building a healthier us."
This includes maintaining a healthy immune system, maintaining and building a healthier cardiovascular system and building a stronger mental capacity.
"All three items help us and our members to stay healthy during the COVID-19 pandemic," Cruz said. "I am a firm believer that the healthier you are, the more likely you are to not get sick and have a (better) ability to fight off the disease if you were to get infected."
CrossFit trainer Lori Reilly
Bayou City CrossFit
3622 Golf Dr.
https://bayoucitycrossfit.com/
Reilly said her personal goals are to work on her CrossFit weaknesses while maintaining strength.
"I've battled a few nagging injuries over the last two years and am at a healthy state and want to stay there," she said. "I'm motivated to be more in tune with how my body feels — pushing my limits of strength and stamina while staying healthy."
She said the gym's 2021 goals for the community are to continue to provide health and fitness solutions that work with client lifestyles.
"We offer a variety of class and individual programming options to meet clients where they are and help them along their wellness journey," she said.
Owner Morgan Shields
RISE Fitness
@RISEFitnessHTX on Instagram
Morgan Boisture Shields on Facebook
"My goals for 2021 are to build back some of the strength I lost during 2020 (and) to spend less time looking at screens," Shields said.
She added prioritizing sleep, more down time, eating unprocessed foods and doing things that bring her joy to the list.
Owner Marcia Strange
Crew Fitness
715 W. 22nd St.
http://www.crew-fitness.com/crew-hou
The Crew Fitness owner said she plans to listen to her body more in 2021 and find a healthy balance between work, rest and play.
"If I have learned anything from this pandemic, it's that we should slow down a bit," she said. "I want to focus on healthy habits like more sleep, getting outside more, unplugging from social media and fueling my body with what it needs to stay healthy."
Strange said Crew Fitness is looking to grow in 2021.
"We want to give more people a space to meet their health and fitness goals," Strange said. "We can't wait to get our Crew community back together and possibly begin to build an even larger community."
Co-creator Amelie Comeaux
Push Fitness, Live and Online Workouts
Comeaux said she and fellow instructor Jordan Smashey want the same thing for themselves as they want for everybody else.
"Living healthier lifestyles, making better food choices, setting better examples for our friends and family," she said. "These are things we'd like to see happen in 2021."
She noted the change does not have to be radical.
"If we can persuade people to pick up a heavier weight, go 20 seconds longer on a cardio set (or) make a healthier choice at dinner, I'd say goal achieved," she said.
Senior instructor Blair Lucas
Body Rock Pilates-Oak Forest
3460 Ella Blvd.
Lucas said consistency is her goal — sticking to a consistent wake-up time, eating time and bedtime.
"I personally love working out in the morning and resting a bit after lunch," Lucas said. "If I make a plan each week, it is much easier to accomplish my goals."