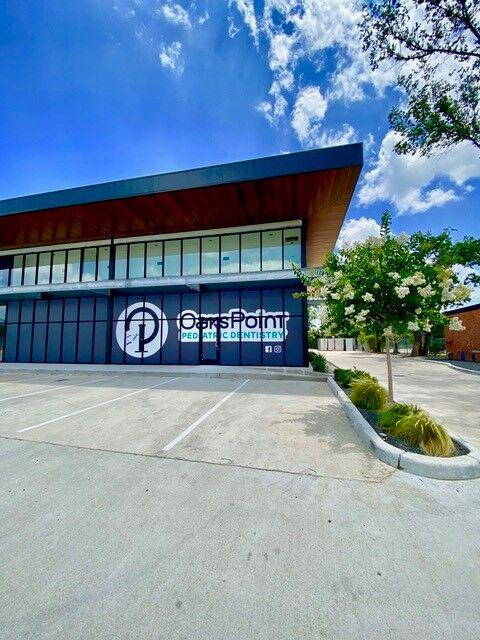 Iridescent images of dragonflies, along with vibrant colors, will greet patients as they enter a new pediatric dental office in the Ella Oaks shopping center on West 34th Street.
The look is representative of the philosophy of Oaks Point Pediatric Dentistry, set to open Saturday, Aug. 29 at 1727 W. 34th St., Suite 400. Dragonflies are associated with adaptability, transformation and self-realization, which are concepts the husband-and-wife owners of the practice want to impart on their young patients.
"Your inner smile is as important as your outer smile," co-owner Dr. Courtney Jacocks Chance said in a news release about the opening. "Therefore, we strive to nurture the confidence and well-being of our patients as individuals and in the care of their oral health."
Chance and her husband, Dr. Chris Chance, are both dentists who met because of their interest in the profession. They attended a conference together while attending different dental schools and ended up getting married, having a daugther together and, now, owning a business together.
The couple moved to Houston in 2016 and aims to serve families in the Garden Oaks and Oak Forest area with a modern, evidence-based approach to dentistry. They treat children up to age 18 and offer a variety of services, including preventative dentistry, oral health exams, restorative dentistry, sedation dentistry, emergency dental care and lip and tongue ties.
In their news release, the Chances said patient comfort and satisfaction is important to them.
"Every child during every visit to the dentist is deserving of patience, respect and loving care," Chris Chance said.
To book an appointment online, visit oakspointpediatricdentistry.com.