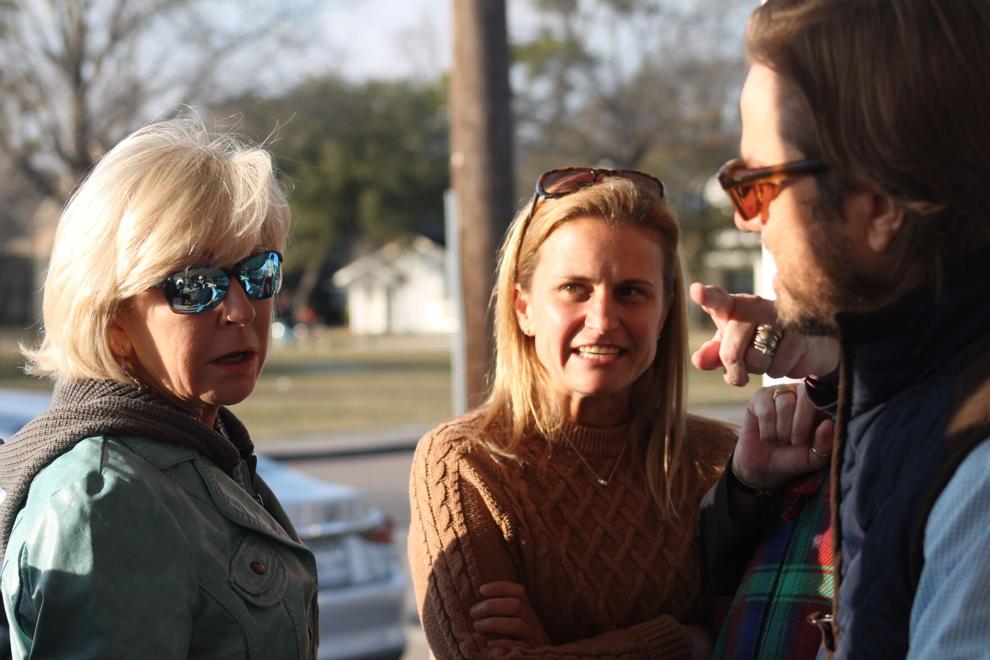 The six of them had never been in the same place at the same time, and they come from different generations and different parts of Houston. As recently as seven months earlier, they didn't know most of the other people's names or what they looked like, and they could not have imagined their paths would cross.
But as they stood together on the front patio of an Oak Forest restaurant, late on a sun-splashed Saturday afternoon, they could have passed for relatives at a family reunion or childhood friends gathering as adults. They smiled and laughed and hugged, took pictures together, shared stories and generally enjoyed each other's company.
"Very touching," said one of their wives, Marti Stewart, who witnessed the encounter from a few feet away. "Thank God for all of them."
Gretchen Anderson, David and Lynn Palmer, Jimmy Stewart, Adrienne Thorp and Steven Thorpe (similar spellings but different last names) are grateful for each other, modern medicine and the chain of events that bound them together. Some described their connection as miraculous, and it's undoubtedly inspiring.
Three of them saved the lives of the other three by donating one of their kidneys last year, and the donors' acts of selflessness in turn preserved the life of a loved one who was a recipient. They were part of the kidney swap program at Houston Methodist Hospital, in which a patient in need of a kidney has friends or family members volunteer to donate one in order to move the patient higher up the priority list and expedite a transplant.
Anderson donated a kidney to Thorpe, whose sister-in-law, Lazybrook resident Thorp, donated a kidney to Lynn Palmer. Palmer's husband, David, gave one to Jimmy Stewart, who is Anderson's brother.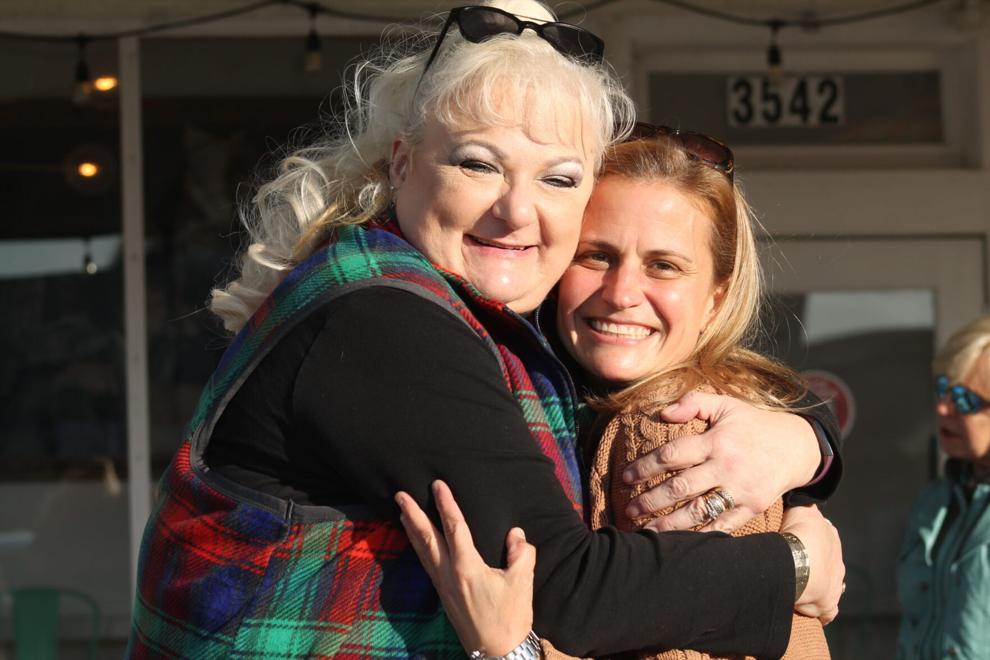 Dr. Osama Gaber, the chair of the department of surgery at Houston Methodist who helped coordinate the transplants, called the six-person, three-kidney swap "very remarkable." He said it is the largest kidney swap executed by the hospital, which has offered the program for nearly a decade, and was made possible by the expertise of nephrologist Dr. Hassan Ibrahim as well as the benevolence of the donors and recipients involved.
"To be honest, there's so much bad stuff happening around us," Gaber said. "Something this good makes it easier to go to work and do your thing and believe in what you do."
Pre-existing connection
Anderson, a former Oak Forest resident who now lives in West University, said she believes divine powers were in play. She discovered she had a close connection to her kidney recipient and his sister-in-law after agreeing to take part in the swap, and one of the most unwelcome aspects of 2020, the COVID-19 pandemic, ended up being a blessing.
Anderson had decided in February of last year to donate a kidney to Stewart, her brother, but the transplant was postponed by the local onset of the pandemic in early March. Then in mid-June, a few days before surgery was scheduled, a Houston Methodist doctor told Anderson the hospital had found a better match for her kidney and there was another suitable donor for her brother.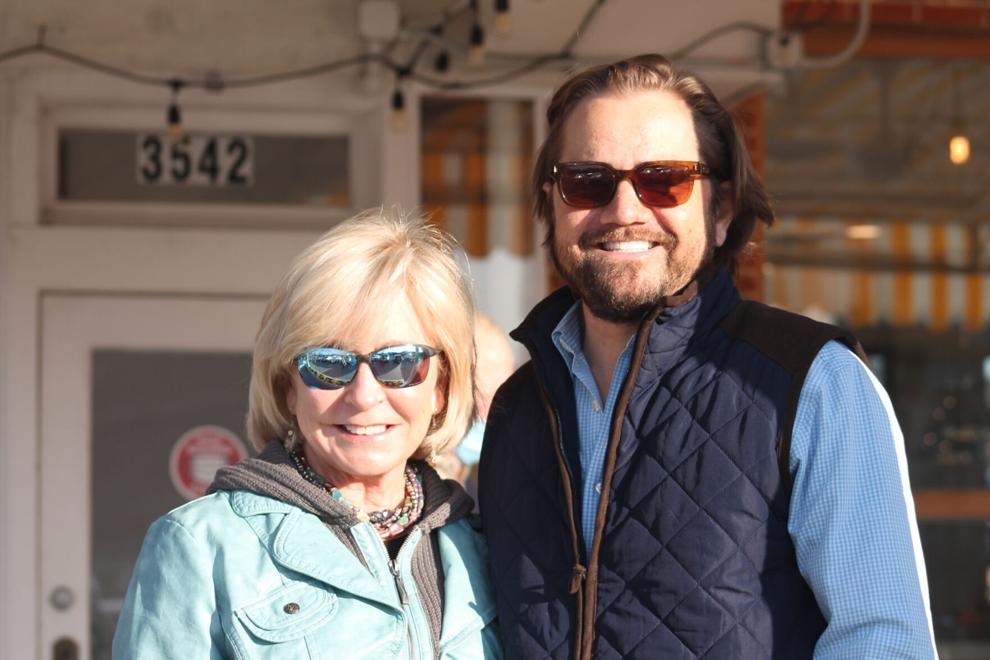 The more ideal match was for Thorpe, a Spring Valley resident who was born with Eagle-Barrett syndrome and underdeveloped kidneys. He had his first transplant at age 7 and another at 20, and because of the antibodies he built up after the previous transplants, Thorpe said his body would reject "99.7 percent" of all kidneys.
Now 38 with three young daughters, the former Oak Forest resident had been on a kidney waiting list for three years and undergone thrice-weekly dialysis treatments during that span. When Anderson found out Thorpe's circumstances and talked briefly about it with her husband, she agreed to donate a kidney to Thorpe instead of her brother.
Anderson did not know Thorpe or even his name at the time. But within 30 minutes, she said she found out her new would-be recipient was the son-in-law of one of her good friends from college, Leslie Kappler. Kappler had been exchanging text messages with their mutual friend, Lynn Russell, telling her a kidney match had finally been identified for Thorpe.
Knowing Anderson was at Houston Methodist preparing to donate a kidney to her brother, Russell reached out to tell Anderson to look out for their old friend Kappler. Kappler was going to the hospital with Thorp, her daughter, who had gotten a call from her brother-in-law Thorpe to let her know his match had been found and she needed to donate a kidney.
"I got a cup of coffee and said (to Russell), 'So, is Steven in his 30s? Does he have three young girls? Has he been on dialysis?' " Anderson recalled. "I said, "Lynn, I think (the donor is) me.' She called Leslie and said, 'You're not going to believe this, but I think Steven's donor is Gretchen.' "
Thorpe's sister-in-law, Thorp, was in a waiting room with Anderson a short time later. Anderson recognized Thorp because of her resemblance to her mother, Kappler.
"It's absolutely God's work," Thorp said. "It's an absolute miracle just how it all worked out."
Forever linked
Thorp, the president of the PTO at Sinclair Elementary, said Anderson's decision to pivot and donate to her brother-in-law Thorpe set the rest of the swap in motion. Anderson and Thorpe had their transplant operations June 16. Thorp donated a kidney to Lynn Palmer, a Pearland resident who was diagnosed with kidney disease in 2019, on June 24.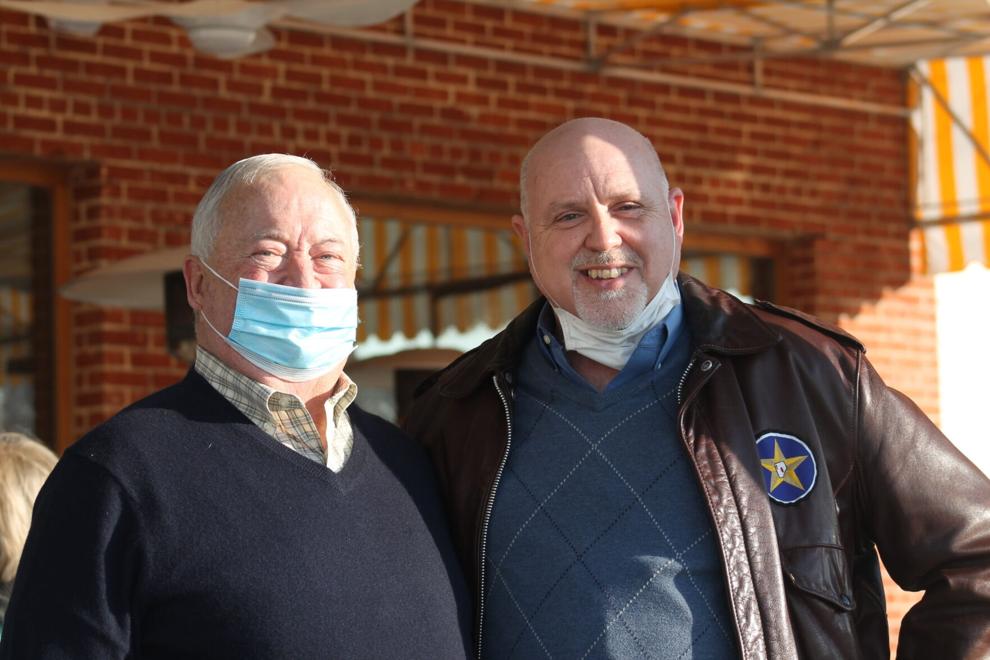 The last link in the swap was between David Palmer and Stewart, whose transplant was postponed twice because he tested positive for COVID-19. They ended up having the transplant Oct. 9.
Stewart said it worked out well in the end, because he and Palmer are similar in size, and Anderson's kidney likely would have been too small for him. Palmer had originally planned to donate a kidney to his wife, but they were willing to be part of the larger swap in order to help the others.
"It was pretty intense that we were able to pull it through," said Gaber, the Houston Methodist doctor.
The Palmers also are former area residents, having once lived near the intersection of T.C. Jester Boulevard and Sherwood Lane. Lynn Palmer said she keeps in regular contact with Thorp, her donor from Lazybrook who likes to jokingly ask how her kidney is doing.
All six swap participants said they have experienced no complications or ill effects as a result of their operations. The three recipients said they felt better almost immediately after the transplants.
"I don't have enough good things to say," Lynn Palmer said. "I feel like we are now a family, the six of us, because we're all intertwined."