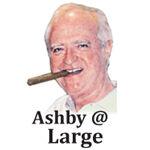 File this under, "Don't do me no more favors," or maybe, "With lawyers like these, who needs prosecutors?" Right-winger Sidney Powell is being sued for $1.3 billion in a defamation lawsuit from Dominion Voting Systems. You may recall that Powell went on Fox News, and any other outlet she could find, to charge that Dominion rigged the election against former President Donald Trump to elect Joe Biden. This included statements that "up to 7 million votes were switched from President Donald Trump to Biden via rigged election software," and she said Dominion is tied to former Venezuelan strongman Hugo Chavez, who died in 2013. Dominion charged that Powell knew her accusations were false, and that harmed the company to the tune of hundreds of millions of dollars. Dominion also filed a $1.6 billion defamation lawsuit against Fox News, alleging the network "sold a false story of election fraud in order to serve its own commercial purposes, severely injuring Dominion in the process."
Here's the kicker. Lawyers for Powell told a federal court that "no reasonable person" would conclude her claims were statements of fact. Her lawyers stated, "It was clear to reasonable persons" her statements were her own opinions and legal theories." What a defense. "Your Honor, our client is so looney that only dimwits and other paranoid conspiracists would believe her." The judge probably called a recess to mull that over. Powell's claims were so outrageous she was dropped from the Trump campaign.
Her lawyers also wrote that the complaint, filed in Washington, D.C., does not have enough connection to the area and should be transferred to a district court in Texas, Powell's home state. Yes, she's one of us. Powell is originally from North Carolina, but looked all over America to find a home with like-minded patriots – and chose Texas. This is standard. The same moving experience happened to conspiracy loonies like Glenn Beck (Dallas) and Alex Jones (Austin). Hey, we tout all those folks and firms like Elon Musk and Hewlett Packard Enterprise who move here, but maybe the Border Patrol is watching the wrong river.
We now turn to another right-winger who's not always right. Former Playboy model Karen McDougal filed a defamation lawsuit against Tucker Carlson and Fox News. Lawyers for Fox News requested the case be dismissed, arguing that Carlson's show serves as "opinion commentary" that is "not reasonably understood as being factual." Not factual? Like alternative facts? Lies? A federal judge agreed, because "reasonable" viewers watch Carlson's show "with an appropriate amount of skepticism." That's rather insulting to his loyal viewers who have now been found legally unreasonable. And if you don't take Carlson's show with a grain of salt, why watch it?
Why do some media types and Trumpsters become snake oil salesmen and demagogues? In the immortal words of Deep Throat, "Follow the money." Hate sells, as does fear and pandering to paranoia. Us-against-them is hot. Take Glenn Beck (please). He makes a salary of about $90 million per year, with an estimated worth of $250 million from the "Glenn Beck Radio Program," books and speeches. His fellow Texan, Alex Jones, has revenue from his radio broadcast, "The Alex Jones Show," that reaches more than 90 stations. On his programs he constantly hawks toothpaste, bulletproof vests and dietary supplements, which makes him worth about $10 million.
A mere pittance compared to some others. As of 2020, Tucker Carlson was earning $10 million a year from Fox News. (This was a bargain. Carlson replaced the ousted Bill O'Reilly who was getting $20 million a year.) Carlson's net worth is approximately $30 million. According to iSpot.TV, an advertising metrics firm, Tucker Carlson Tonight sold $108.3 million worth of commercials in 2020. However, that was a 45 percent decline from the previous year. iSpot TV figures that Tucker Carlson Tonight generates about 16 percent of Fox News' total ad revenue estimated at more than $1 billion. Another Fox host, Sean Hannity, earns $40 million at the broadcast network, and has an estimated net worth of $250 million. All of these millionaires are on the far right wing of the media. On the left, it's not so prosperous. Rachel Maddow, the star of MSNBC, earns $7 million annually, and has an estimated net worth of $20 million.
The biggest talk show host by far was Rush Limbaugh. In 2008, Limbaugh signed an eight-year contract with what was then Clear Channel Communications for $400 million.  When the contract came to an end in August 2016, Limbaugh signed a four-year extension to the original contract. By 2018, Limbaugh had become the world's second-highest-paid radio host (after Howard Stern), earning an annual salary of $84.5 million. His net worth was estimated at between $590 million and $600 million. Unfortunately, both Stern and Limbaugh are dead, but can you imagine the load of tapes sent to Limbaugh's network by wannabe Rushes who hope to get those earnings? I'll bet a few hundred. Why are so many millions of dollars being paid to these hatemongers? Fox News is a cash cow for the Murdochs, generally beating competitors, sometimes two-to-one. There must be a whole lot of listeners and viewers who like alternative facts and believe the unreasonable. They probably voted for Hugo Chavez.
But even Rupert Murdoch has his limits. Lou Dobbs (born in Childress, Texas) got bounced by Fox. Roger Ailes, credited with the whole Fox brand of good looking ladies with long legs and long blonde hair, got axed. Bill O'Reilly is toast. In most cases it was for sexual harassment. Apparently they also liked good looking ladies with long legs and long blonde hair. Across the political aisle, Chris Matthews got fired from MSNBC for, among other sins, making inappropriate comments to a woman while she was in his show's makeup room in 2016. But if you can hang on spreading fear and demagoguery, you can make a fortune, or even get elected lieutenant governor of Texas.
Ashby fears at ashby2@comcast.net