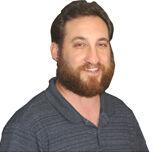 A month ago, we reported about the repaving of the trail at T.C. Jester Park, which had become deteriorated with cracks in the asphalt and sink holes. It had therefore become a safety hazard.
I found out last week what had prompted the Houston Parks Board to undertake the project, which was simple in the world of infrastructure improvements but still an endeavor that cost upwards of $100,000. There had been a minor bicycle accident involving an experienced rider, and one of his friends and fellow cyclists from the area then took it upon himself to contact whoever he could in an attempt to fix the problem.
This concerned citizen contacted representatives from the Houston City Council, Houston Public Works, the Houston Parks and Recreation Department and eventually the parks board. Once he made enough of a fuss to the right people, the work got done and the trail became safer for all the community members who use it.
"If you keep barking, they finally get around to fixing things," said John Zavala, the retired Timbergrove Manor resident who did the poking and prodding. "But you have to keep barking."
Zavala asked to remain anonymous, but I'm naming him anyway because he deserves credit for initiating a fix that benefits people who live in his neighborhood and several others in the area. He also serves as a great example during this holiday season, because sometimes the best gifts are the ones we give ourselves and those around us.
As you read about in today's edition of The Leader, Zavala also played a role in the recent annexation of a 593-acre area in Timbergrove and Lazybrook to the City Park Tax Increment Reinvestment Zone (TIRZ). The expansion of the TIRZ, approved by the Houston City Council, will enable tax revenue to be used for much-needed drainage infrastructure improvements in the area.
Another Timbergrove resident, Leigh Killgore, might have played an even bigger role. She's also the president of the Super Neighborhood 14 Council and, to borrow Zavala's analogy, she barked the longest and the loudest to convince city leaders to make the annexation happen.
There are lots of other engaged residents in the Heights, Garden Oaks and Oak Forest areas who have spoken up at public meetings and in online forums to advocate for improvements to their neighborhoods, both for their own benefit and for that of their friends and fellow residents. And in the giving spirit of the holiday season, I'd like to publicly give them credit.
One is Candlelight Plaza resident Courtney Romero, who submitted a 311 request to Houston Public Works to ask for a pedestrian crossing signal at the intersection of Ella Boulevard and Thornton Road. It's a popular crossing spot for Frank Black Middle School students who ride their bikes to and from campus, but it also was dangerous because Ella is a busy, four-lane road and the bike-riding kids on Thornton often had to wait for the light to turn green and sometimes just sped across the intersection when they saw an opening.
Within a matter of weeks of her making the request, and with the support of some fellow Frank Black parents, Romero's request was granted and the city began a project to install push-button activated pedestrian signals. For good measure, they're also putting one at the intersection of Ella and Wakefield Drive a little to the south.
A group of Frank Black parents, along with Houston ISD wraparound specialist Tim Weltin, also are pushing for a traffic signal at the northwest corner of campus at West 43rd Street and Chantilly Lane. They submitted 311 requests to trigger a traffic study by the public works department, and the guess here is that those parents also will get the safety improvements they want.
Earlier this year, longtime Oak Forest Section 17 residents Don Davis and Chris Rich also proved that being persistent pays off. They noticed a few years ago that there was more cut-through traffic than ever on their neighborhood streets, which was a result of the Texas Department of Transportation's repositioning of the entrance and exit ramps along the U.S. 290 access road in 2017.
Davis and Rich contacted their city council members, the city's traffic department and The Leader, and they asked their neighbors to sign petitions to get traffic-calming measures. It look a lot of time and a lot of effort, but they eventually got what they wanted when TxDOT and the city agreed to partially close their streets from the frontage road to prevent cars and trucks from turning onto them.
Once the work was done in the fall, Davis and Rich were so happy that they sounded like giddy children who had walked downstairs on Christmas morning and found a tree surrounded by presents.
So I'm asking you to be more like Davis and Rich, and Killgore and Zavala, and Romero and Weltin, and don't wait for Santa Claus to bring you what you wished for. Go out and get it for yourselves and those around you, giving us all a reason to celebrate.