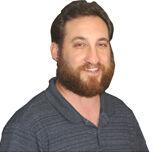 Let's face it, 2020 has been a stinker of a year.
We've been mired in a pandemic since March, with COVID-19 having claimed the lives of far too many people and infected so many others that even looking at the case numbers can make one sick. Even for those who have been able to steer clear of the coronavirus, it has upended lives in ways large and small.
The economic downturn associated with the pandemic has cost some folks their jobs and forced many of us to tighten the belts that are our budgets. And if you're lucky to still be making as much money as you were at the start of the year, it's become more difficult and dicey to spend it on things such as house parties, cruises, date nights at the movies and trips to the ballpark.
We've become more acquainted with our homes and our video conferences than we might like, and the same goes for masks. Can you believe that wearing one is now just as common as putting on a shirt or a pair of shoes?
The state of politics and race relations might be just as bad as COVID-19. We can't agree on election results, let alone facts, and the fact people are still judging others by the color of their skin and not the content of their character is a downright shame in this day and age.
But you know what? As bad as it all might seem, there is still plenty of good in this world. There even are some silver linings in the year that is 2020 because, well, it's close to being over.
I have plenty for which to be grateful during this Thanksgiving week. And if you're alive and well enough to be reading this column, you should, too.
Here's a rundown of some of the things I cherish about the community we serve, and the people who comprise it, in no particular order.
– The esplanade on Heights Boulevard: The centerpiece street in Houston's original suburb is a great place to go for a leisurely drive or walk, especially at this time of year when the weather is not too hot and rarely cold. The tall trees provide plenty of shade and the art installations are nice to look at, along with the historic homes that line the street. It makes for great people-watching, too, and sometimes an Art Car parade breaks out.
– The food: The Heights, Garden Oaks and Oak Forest areas are home to some of the city's best eateries, even if many of them have had to reduce their dining room capacities and pivot to takeout and delivery. Among my favorite haunts are Aladdin Mediterranean Grill, Cavatore Italian Restaurant, Gatlin's BBQ, Hughie's Tavern and Vietnamese Grill, Miller's Café and Mi Sombrero. Now I'm hungry.
– The drinks: If you couldn't tell by my recurring Zuvie's Brews column, I'm a big fan of craft beer and have rarely met a can, bottle or glass of suds I didn't like. And how lucky am I that some of Houston's best breweries are right in our backyard? Eureka Heights Brew Co. stands out because of its colorful cans, clever names and variety of great-tasting beers. So does Holler Brewing Co. in Sawyer Yards and Great Heights Brewing Company in Garden Oaks. Now I'm thirsty.
– The enterprising spirit: Barely a week goes by when we aren't writing about a new business started by an area resident, a community service project they initiated or a local school or church where they decided to volunteer. By and large, the people here are bright, resourceful and thoughtful, which is refreshing on a regular basis.
– The engaged citizens: Homeowners associations can get a bad rap, but the people who lead them often care more about their neighborhoods and are more involved than most. The same goes for civic clubs and their officers, and there is no shortage of dedicated local residents who volunteer their time and energy for the betterment of their communities. So hats off to all the Super Neighborhood Councils that serve the area, along with the Houston Heights Association, the Garden Oaks Civic Club, the Oak Forest Homeowners Association and everyone else who serves their subdivisions and tries to make them better for all.
– The old-timers: Most everything moves at the speed of sound and light these days, including the news. Every media outlet has a website and social media channels, and more and more citizens get their information through those platforms. But there still are folks who like to walk out to their front yard, pick up their newspaper and read it while they drink their coffee or eat their breakfast. There also are people who still like to write letters to the editor, pick up the phone and call their local paper or stop by to say hello and offer a news tip. Those people tend to be older and wiser, and we love you and hope you live forever.
– The newcomers: More and more young professionals and budding families have moved into the area in recent years, and your influence is more appreciated than you might realize. You're building new homes and opening new businesses to help drive the local real estate market and economy, and your kids are filling up schools, sidewalks and playgrounds while making us all feel young at heart and encouraged about the future.
Most of all, I'm thankful for the opportunities I've had at The Leader and for all of you, the people who read it every week. We try to put out a paper that is informative, entertaining and an accurate reflection of the community we have covered for 66 years.
Sometimes the news we report is bad or sad, and perhaps there's been more of that this year than we all would like. But we strive to balance that out by shining a spotlight on the people and places that make you smile, laugh and feel good about yourself and the community where you live.
There is a lot of good to go around, even in a year as bad as this one. Don't ever forget that, and we'll try not to let you.
In the meantime, stay safe, be well and, from all of us at The Leader, Happy Thanksgiving.