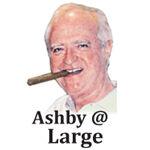 "Perhaps an interesting column would be on why the Texas legislature meets every other year. It seems that back in the 1800s when it was set up, it was dangerous to travel, so they did not travel often. Traveling by horse and carrying guns for protection in the 1800s was dangerous, traveling by car and carrying guns in 2000s seems safer. Or is it?" – John S. of Houston. That's a great question, as every interviewee on TV says these days, although President Trump told CNN's Abby Phillip, "That's a stupid question. You ask a lot of stupid questions." Let's find the answer to this great question.
The Texas Constitution requires that the Texas Legislature meet in regular session on the second Tuesday in January of each odd numbered year. Regular sessions are limited to 140 calendar days. (The feeling among many is that the Lege should meet for two days every 140 years.) Then there are special sessions which are limited to 30 days, but the Legislature can only pass laws on subjects submitted by the governor. It is a bicameral body composed of a 31-member Senate and a 150-member House of Representatives.
Texas, Montana, Nevada and North Dakota are the only states with biennial legislatures, all convening on odd years. Notice that all are rural, backward states. The reason our Lege only meets every other year is based on one feeling: fear. As John S. noted, back when the Lege first met, in 1845, travel was dangerous. There were bandits, Indians and surly constituents. (As a side note, during the Republic of Texas, on the very day when French diplomats presented their credentials to the government, three hunters outside Austin were murdered and scalped by Indians. We must hope the diplomats got hardship pay.) Back then, it took more than eight days to take a stagecoach from Amarillo to Austin. So our lawmakers really didn't like to travel to Austin more than they had to. In recent years there have been several attempts to have the Lege meet annually. Some members like it. They could make being a lawmaker a full-time job. Move from Marfa or Port Arthur, get a house at Lakeway, more per diem pay and good tickets to UT football games. Other members are opposed. The Indians could still be out there, you know.
Now a quick look at those we have elected to our state's governing body. (I got this info from extensive research, others call it plagiarism.) State legislators in Texas make $600 per month, or $7,200 per year, plus a per diem of $221 for every day the Legislature is in session, also including any special sessions. That adds up to $38,140 a year for a regular session (140 days), with the total pay for a two-year term being $45,340. Legislators receive a pension after eight years of service, starting at age 60. That's not bad for a part-time job, and remember when some of them whine about the pay, no one put a gun to their head and demanded they run for office. Actually, many of them are lawyers and it helps their biz back home when they can note that they are Texas lawmakers.
Oddly enough, there are different requirements to be a senator or a representative. A senator must be at least 26 years of age, a resident of Texas for five years prior to election and – to prevent carpet-bagging -- a resident of the district one year prior to election. Here's something I didn't know: All the Senate seats are up for election following the decennial census. That means whenever the 2020 census is finally completed, the entire Texas senate will be up for election. Because of the Covid-19 pandemic, the 2020 census has not been finished, so the Lege will have to meet next fall to redraw their districts. That's like asking an accused to select his own jury. Across the Rotunda, a representative must be only 21 years of age, a citizen of Texas for only two years – not five -- prior to election and a resident of his or her district one year prior to election.
Texas' first constitution was adopted in 1827 when they were part of Mexico. The next one came in 1836 for the Republic of Texas. After Texas became the 28th state in 1845, we enacted a new constitution and since that time we have had four new state constitutions -- 1861, 1866, 1869 and 1876 -- which has been amended 483 times. One amendment dealt with the powers granted to our governor. The Texas Constitution declared: "He shall have power to call forth the militia to execute the laws of the State, to suppress insurrections, and to repel invasions." Alas, the governor used to have specific powers to call out the troops to chase Mexican bandits and marauding Indians. He lost that authority in 1999. Yes, indeed, in 1999.
For several years I covered the Lege's sessions. House Speaker Gib Lewis addressed a group of wheelchair-bound Texans watching from the House gallery. Lewis ended with, "Now stand and take a bow." I was in the Texas Senate when Sen. Walter "Mad Dog" Mengden of Houston proclaimed, "And that is the problem, if there is a problem, which I deny." You can't make up this stuff. One Texas lawmaker introduced a resolution praising Albert DeSalvo for his "efforts with population control." Only after the resolution passed unanimously did the legislators realize they were praising the Boston Strangler.
Other Texas Legislature facts: The first Legislature was in February 1846 and lasted only 87 days. The second was in 1847, starting the run of odd years. From 1846 to 1960, regular sessions varied in length — the shortest was 61 days and the longest was 177. The highest number of special sessions was six, in 1989. The shortest special session lasted only an hour, in 1923. The state constitution requires only that lawmakers pass a two-year budget -- and watch out for Indians.
Ashby legislates at ashby2@comcast.net