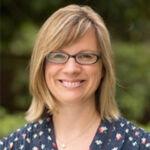 The bluebonnets are in bloom, the grass is lush again after Snowmageddon and the bayous have never looked better, except for the dang trash.
I know there are a lot of problems in the world, but this is one that particularly grates because it is so visible. And assuming we all cared more, so preventable.
In the defense of everyone whose job it is to clean up Houston's trash, it is a massive undertaking.
The Houston Parks Board told me its Bayou Greenways Conservation and Maintenance Team is responsible for the management and care of approximately 2,600 acres of green space and almost 100 miles of trail. This includes mowing, cleaning up litter, clearing paths, removing debris, clearing off graffiti, restoring amenities and cleaning after floods.
As far as litter collection goes, they collect trash and debris along the Bayou Greenway bayous, including on the slopes and 2 feet into the water, once a week. The day of the week varies for each bayou.
Guess how many dump-truck loads they have gotten since 2014? It does not surprise me to know it is more than 2,000.
But what about those pesky shopping carts hanging out in the middle of the bayou?
Some heavy items are collected during Houston Parks Board's normal de-littering cycle. And the Harris County Flood Control District (HCFCD) is tasked with collecting the trash further out than the 2 feet.
HCFCD said it is responsible for the maintenance and operation of over 2,500 miles of channels throughout Harris County, including channels within the City of Houston. However, its focus is on the collection of debris and trash that impede the movement of storm water.
This includes fallen trees, shopping carts, sofas and illegal dumping. They also utilize 90 floatable collection screens that collect trash and get picked up routinely, although they do not collect other trash or debris on a normal collection schedule.
Each year the collection and disposal of this trash and debris costs the HCFCD about $1 million.
Even so, during a Monday bike ride along White Oak Bayou, I saw a beautiful egret perched on a branch near a plastic egg carton. A long plastic bag floating a little further down looked like an alligator skimming the water.
And at the little island near the White Oak Shopping Center there was a snaggle of shopping carts that looked like they'd be pretty hard to remove at this point.
Closer to home I walk the paths in the bayou behind my house. There was a lot more trash there than I saw on the bike ride. And when I crossed the bayou to walk back by the retention areas built to accommodate all the new growth, there was a recliner, the remains of what might have been a television set and a lot of other junk in an illegal dumping ground.
I wrote a story in this week's edition about one neighbor's 311 calls to get the City of Houston to come clean it up. I also talked to another neighbor who fished a shopping cart out of the water near there. He said it looks like some items get picked up but that more get added.
There are undoubtedly many similar dumping sites around the city and only so many city employees who can make the rounds to clean them up.
And while the standing trash on dry land is bad enough, it is the continual inflow of trash, both wind-blown and through the storm sewer system that makes it so difficult to get ahead of the problem – and is so deadly to wildlife that can be entangled in trash or digest dangerous chemicals.
Although the challenge may seem insurmountable, we should keep chipping away at it. It probably won't help to put a sign up at dumping sites to educate rule breakers on the city's junk waste program and the danger of trash in the drainage systems. But who knows?
A more sure-fire solution? Residents organizing their own pickups along the bayou.
While the Houston Park Board's volunteer opportunities largely focus on conservation efforts, such as plantings and invasive species removal, the HCFCD invites communities who want to organize volunteer clean-up events to contact them through their online service request form or by calling the Citizen Service Center at 346-286-4197.
For the heavy items in the bayou, keep reporting them to the HCFCD through the same channels. They coordinate with various city agencies to address illegal dumping. If the trash is along a bayou with a path, the parks board recommends reporting it to 311. A 311 report can never hurt in most cases, and you will get a case number that allows you to follow up.
The end of this month marks the celebration of Earth Day. And to celebrate, I've got the right numbers programmed into the phone and a recent Amazon delivery of rubber gloves and a 36-inch grabber tool. Will you join me?