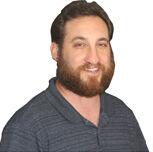 Homebuilders all across Houston – and many homeowners as well – likely have been in scramble mode.
Word has gradually gotten out this year that the City of Houston is strengthening its stormwater detention requirements, including for single-family residences, effective March 31. The idea is to reduce the risk of flooding in a region that has had an uptick of flooding incidents in recent years, but the upcoming changes also will come with an increased cost to property owners, builders and developers, who have been racing to apply for building permits before the new rules take effect.
As previously reported by The Leader – the first Houston news outlet to cover the topic – a Jan. 4 document drafted by Houston Public Works director Carol Haddock indicated that all lots of at least 7,500 square feet would be required to provide detention at a rate of .75 acre feet per acre. The same detention rate, which is more than triple the current standard for small residential properties, also applies to smaller lots that have at least 65 percent impervious cover.
That means for every 1,000 feet of impervious area – think houses, patios and swimming pools – at least 750 cubic feet of detention capacity would be required. That's more than 5,600 gallons of water to temporarily hold in ponds, culverts or the biggest rain buckets you can find.
Such requirements would have a significant impact on homeowners in Garden Oaks, Oak Forest and the Heights, where many lots are at least 7,500 square feet. But fortunately for several residents of those neighborhoods and others, the city recently modified its impending detention standards.
As of March 12, according to a revision of the same supplement to the city's Infrastructure Design Manual that was signed by Haddock, residential properties that are smaller than 15,000 square feet, and with less than 65 percent impervious cover, will be exempt from the new requirements.
Sandcastle Homes owner Mike Dishberger, a former Garden Oaks resident and the government affairs chairman for the Greater Houston Builders Association (GHBA), said the recent change is "very significant."
"It helps a lot of people out in Houston," he said. "They won't have to worry about detention now to build a house or remodel."
In a statement, Houston Public Works said smaller-sized residential lots are being spared from the new requirements because the original plan was to provide those property owners the opportunity to pay a fee in lieu of adhering to the stricter detention requirements, but the specifics of a fee-in-lieu program could not be finalized before March 31. So the city decided to keep the minimum lot size threshold at 15,000 square feet.
In response to a series of questions previously submitted by The Leader, the public works department said it had gotten a "mixed" reaction to the initial set of new requirements. Residents who had experienced flooding were glad to see to increased detention requirements, the department said, while developers expressed concerns about increased costs and the possibility that some lots would be deemed "un-developable."
Dishberger said he suspects that feedback from Houston homeowners contributed to the city's amendment its new requirements.
"I'm very happy with what the city did," he said. "I think it was a smart move."
Bolstering its detention requirements was a move the city had to make after the Harris County Commissioners Court forced its hand in 2020. According to public works, the commissioners required "all jurisdictions within the county to revise both rainfall and detention rates to be eligible for Harris County funding for stormwater and flood mitigation projects." The department said it worked with the county and the city's Redevelopment Task Force to come up with the new detention requirements, which will apply to new construction as well as additions or modifications to existing structures that impact the amount of impervious cover on a lot.
It's a good idea anyway, because Houston needs more flood-mitigation strategies as it continues to grow and more and more concrete becomes part of the landscape.
That means the people doing the building will have to spend more money, of course. And they'll have to dedicate more time and energy toward figuring out drainage solutions for their properties – for now, at least.
In a Frequently Asked Questions document that also was revised March 12, the city said it is still considering coming up with a fee that single-family developers could pay in lieu of adhering to the new detention requirements. Such a program would be in cooperation with the county, although the city said there is no timeline for potential implementation.
Dishberger said the GHBA, which represents about 600 builders, is in favor of a fee-in-lieu program. He said that could create funding for other drainage work within the same watersheds from where the fees originated.
Another good idea would be for the city to be more communicative about policies that affect a large number of its property owners (taxpayers). No public announcements have been made about the new detention requirements, which as of Wednesday morning had not been reported by any other news outlet in Houston.
Dishberger said most Houstonians who know about the fast-approaching changes likely have found out through neighborhood associations or homebuilders.
Or maybe they read about it in The Leader.
"The communication about it probably wasn't the best," Dishberger said. "It probably could have been handled a little bit better, getting it out to the public and developers and builders and everyone who's going to be impacted by it."